With six games on the weekend and just one win separating the top three sides, D1M is heating up nicely.
High-flyers Worthing, Hemel and Derby all won again to stay out in front, whilst there were also victories for Solent, Reading and London Lions II.
There's a recap of all the weekend's action below and each result is also clickable if you wish to view the live stats. 
Thames Valley's struggles continued on Saturday as they went down 79-63 away to Team Solent Kestrels.
Defeat means the Cavs have now lost four in a row as they continue their slide down the D1M standings, with Solent's Justin Bessard (22pts, 13reb) doing the damage here.
A 24-13 opening quarter pushed the hosts into a lead they would never relinquish and once Solent's advantage passed into double digits it rarely dipped under that mark the rest of the way.
Fellow American Ricky Madison provided good support to his countryman, closing with 17 points and six boards, with Elias Poorman and Kai Walker both adding 13 points apiece.
AJ Roberts (17pts) and Victor Olarerin (16pts) did the majority of the heavy lifting for TVC, who now head into a double header with Bradford and London Lions II next weekend as they look to put a stop to their current run.
Elsewhere this weekend
Derby Trailblazers (7-1) kept pace near the top of the D1M standings as they beat Team Newcastle University (5-3) 93-83.
American duo Ryan Bruggeman (26pts, 10ast) and Malcolm Smith (25pts, 7reb) enjoyed solid outings for DTB, who are still just a game back of Hemel and two from leaders Worthing.
London Lions II (2-7) used 18 points from Igor Stokic to pick up their second win of the season, downing Manchester Magic (2-7) 78-69.
Westminster Warriors (1-8) came close to handing Worthing Thunder (9-0) their first loss of the season, falling just short with a final score of 88-84.
The teams were tied going into the fourth before Orlan Jackman (23pts, 12reb) put the finishing touches on a great performance to help Thunder edge over the line.
Reading Rockets (3-5) made it three wins in a row as they knocked off Loughborough Riders (5-4) 85-66, thanks in part to 19 points from Jermiah Jenkins.
Hemel Storm (8-0) high-powered offence once again went over the century mark as the second placed side defeated Nottingham Hoods (5-4) 101-81.
MVP candidate Taylor Johnson dropped 23 points in just over 22 minutes of action, cancelling out 22 points from Nottingham's Joshua Guddemi.
Bradford Dragons versus Essex Rebels was a late postponement on Friday evening.
This weekend's fixtures:
Saturday 3 December
3pm - Team Newcastle University 83-93 Derby Trailblazers - LIVE STATS
4pm - London Lions II 78-69 Manchester Magic
5:30pm - Westminster Warriors 84-88 Worthing Thunder - LIVE STATS
6pm - Loughborough Riders 66-85 Reading Rockets - LIVE STREAM
6pm - Team Solent Kestrels 79-63 Thames Valley Cavaliers - LIVE STATS/LIVE STREAM
6:30pm - Nottingham Hoods 81-101 Hemel Storm - LIVE STATS
.
.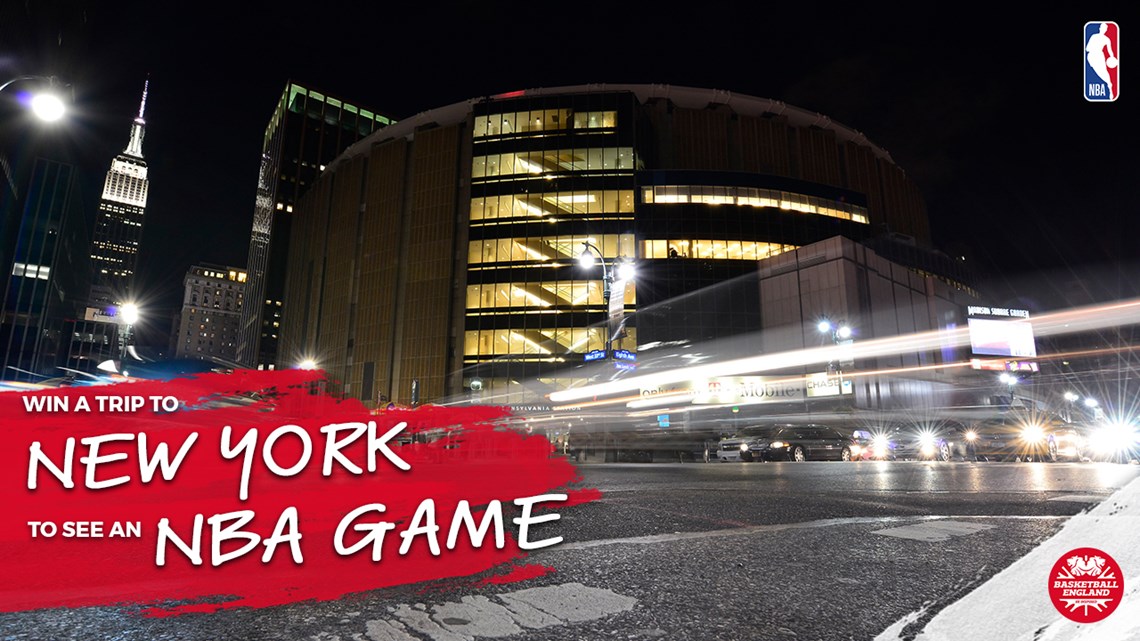 Join Basketball England for free and win a trip to New York City, courtesy of the NBA.
Whether you have a Supporter Account as a fan, follower, enthusiast or advocate, or a Full Account and have paid for a licence to play, coach or officiate in competition, you can enter our prize draw.
Basketball has the power to change lives. Our #GameTime campaign aims to raise awareness of the positive impact that basketball can have on people no matter who they are or where they are from.
.
.
Main image credit - Jordan Clarke/SnapsByJordan