After sharing last weekend's spotlight with the National Cup, D1M is back to take centre stage once again.
With seven games spread across the weekend, all 14 teams are set to feature, highlighted by a much-anticipated clash between two unbeaten sides in Worthing and Derby.
The NBL Live cameras are also ready to cover a D1M/D1W double-header, broadcasting Solent's home tie with Manchester Magic tomorrow once the women's game has concluded.
We take a look at all the action below, with links to live stats and live streams at the bottom of the page.
Two previously undefeated teams go head-to-head on the South coast this Sunday as Derby head to Worthing.
Both teams have looked in stunning form since the season began, taking on all comers and emerging victorious regardless of opponent.
Derby saw off local rivals Nottingham last time out, enjoying a Player of the Week performance from guard Ryan Bruggeman. The American has impressed in his second season with the Midlands team, currently ranking third in the league's efficiency charts.
Worthing have looked similarly untroubled in their opening half dozen games, with last weekend's 94-86 victory against Thames Valley marking the first time in 2022/23 that Thunder have only won in D1M by single digits.
Ronald Blain is currently the standout in what could be considered an all-star cast for the South coast side, averaging 19.3PPG and 7.8RPG this season.
In what is sure to be a great contest, both these teams match up well. Worthing (103.5PPG) own the league's second best offence, with Derby third (94.2PPG). Thunder's defence (71.2PPG) is also second-best in the league, with the Trailblazers (73.3PPG) once again in third spot.
Despite their strengths, only one team will emerge victorious, and all eyes will be on the South coast this Sunday to see who it'll be.
.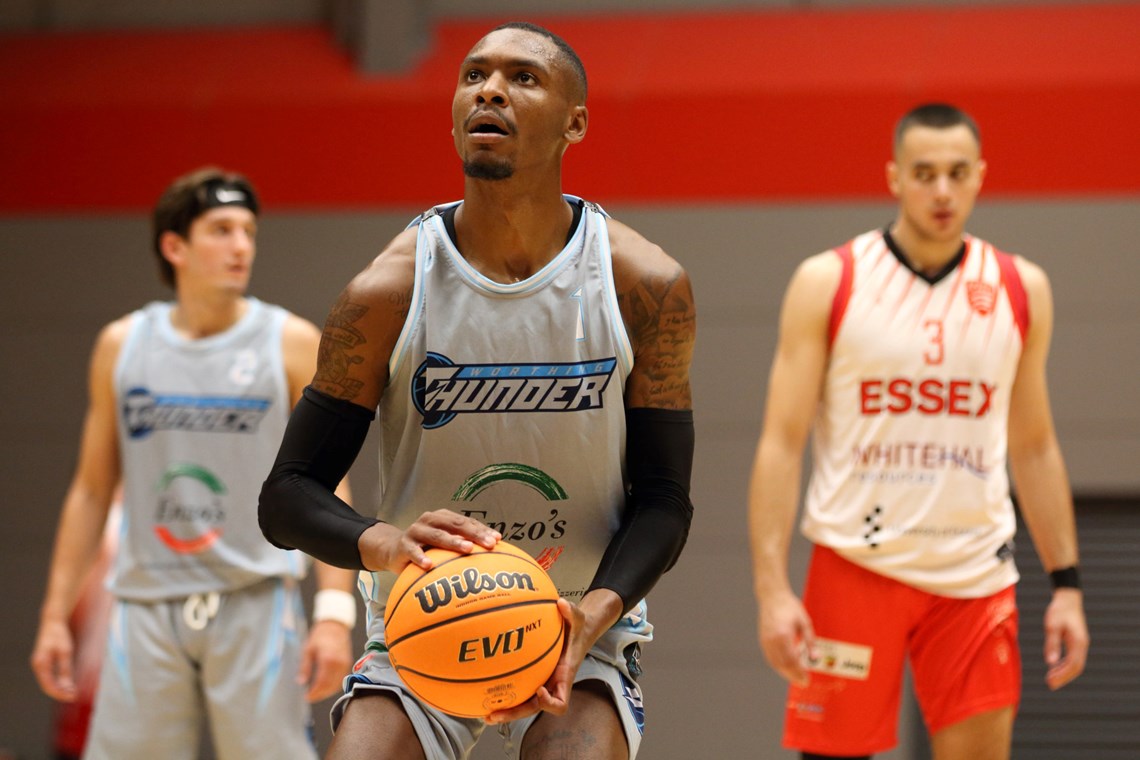 Elsewhere this weekend
The weekend begins with Team Newcastle University (4-1) playing host to Essex Rebels (2-4). 3-0 at home this season, the North East side will be hoping to defend their home court once more against an Essex team that has lost four in a row.
Nottingham Hoods (4-2) started the season with four straight victories but have now suffered back-to-back defeats after losses to Thames Valley and Derby.
The Hoods travel to London tomorrow to take on Westminster Warriors (1-5), who have only picked up one win from six games since their return to D1M.
The NBL Live crew will be on hand to see if Team Solent Kestrels (1-4) can nab a second win of the season as the reigning champs receive a visit from Manchester Magic (0-6).
John Hobbs will be leading the NBL Live coverage as always, with a 6pm tip. The game can be viewed using the embedded video below.
Reading Rockets (0-5) are just one of two teams yet to pick up a win this season, they'll try and set that straight against D1M's scoring leader Jordan Whelan (26.6PPG) and the Bradford Dragons (3-2).
London Lions II (1-5) picked up their first win of the season last weekend as they downed Westminster. Coach Vear's side will try to make it two in a row as they welcome Loughborough Riders (3-3).
Saturday night closes with Hemel Storm (6-0) going up against Thames Valley Cavaliers (3-3).
No doubt Storm will be looking for a win safe in the knowledge that one of their fellow front runners in Worthing and Derby will be dropping points this weekend, but getting past TVC in Uxbridge will be no easy feat.
This weekend's fixtures:
Saturday 19 November
3pm - Team Newcastle University vs Essex Rebels - LIVE STATS
4pm - London Lions II vs Loughborough Riders - LIVE STATS/LIVE STREAM
5:30pm - Westminster Warriors vs Nottingham Hoods - LIVE STATS
6pm - Team Solent Kestrels vs Manchester Magic - LIVE STATS/LIVE STREAM
6:15pm - Bradford Dragons vs Reading Rockets - LIVE STATS
7pm - Hemel Storm vs Thames Valley Cavaliers - LIVE STATS
Sunday 20 November
5pm - Worthing Thunder vs Derby Trailblazers - LIVE STATS
.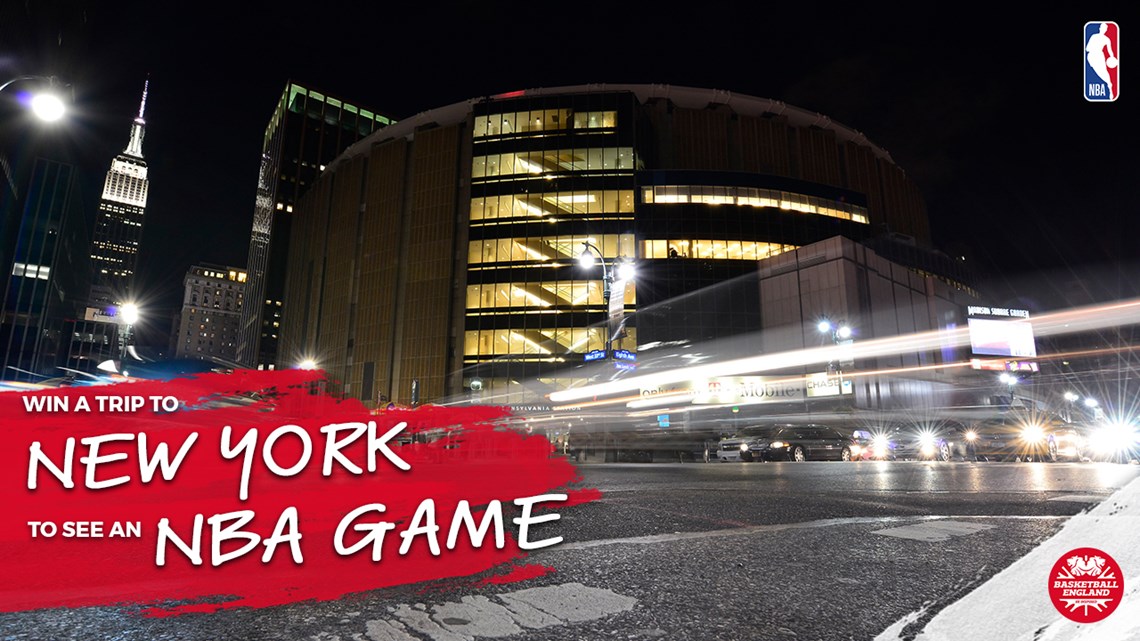 Join Basketball England for free and win a trip to New York City, courtesy of the NBA.
Whether you have a Supporter Account as a fan, follower, enthusiast or advocate, or a Full Account and have paid for a licence to play, coach or officiate in competition, you can enter our prize draw.
Basketball has the power to change lives. Our #GameTime campaign aims to raise awareness of the positive impact that basketball can have on people no matter who they are or where they are from.
.
.
Main image credit - Luke Simcock