Seven games had a big impact on the D1M standings this weekend, with a number of key results.
Worthing used home advantage to end Derby's unbeaten start to the season whilst extending their own in the process, plus Reading and Manchester both picked up their first wins of the season.
There's a recap of all the weekend's action below and each result is also clickable if you wish to view the live stats. 
Worthing retained their unbeaten start to the season with a convincing 107-83 victory against Derby.
The hosts utilised a 38-18 opening quarter plus 21 points apiece from Hafeez Abdul and Andre Arissol to hand the Trailblazers their first loss of the campaign, with American David Moya (19pts, 11ast, 6stl) tacking on an impressive double-double.
Thunder's advantage passed into the 30 point range at the end of a 31-14 third quarter, despite 16 points from Malcolm Smith and a near triple-double from Ryan Bruggeman (14pts, 9reb, 8ast).
Coach Shaw's team will no doubt be ruing their 27 turnovers in the contest, with Worthing only committing ten by comparison. That difference meant that although Derby shot 50% from the floor, they still took 22 fewer shots than their opponents and were always playing catch up on the scoreboard.
Worthing were also dialled in from range, splashing 15 triples yesterday evening, led by Arissol who connected on five of his eight attempts to put the icing on an impressive performance.
Elsewhere this weekend
Team Newcastle University (4-2) suffered their first home loss of the season as they came up short 100-78 against Essex Rebels (3-4).
The result ended the Rebels' own four game skid, with centre Lee Linton-Hodges dropping a team-high 25 points to help get Essex over the line.
Nottingham Hoods (5-2) enjoyed their trip to the Capital as they beat Westminster Warriors (1-6) 83-75.
Seth Hall (23pts, 10reb) and Joshua Guddemi (22pts, 11reb) both provided double-doubles for the Hoods' cause, cancelling out 18 points from both Justin Hitchman and Chuck Duru.
The NBL Live cameras caught all the action as Manchester Magic (1-6) picked up their first win of the season, knocking off Team Solent Kestrels (1-5) 85-76.
The hosts led by six at 60-54 going into the fourth quarter before Manchester claimed the final 10 minutes 31-16, with Andre Gayle (19pts, 11reb) powering the Magic's come-from-behind win.
Reading Rockets (1-5) are also off the mark, beating Bradford Dragons (3-3) 88-77.
24 points from Troy Cracknell and 18 more from Jermiah Jenkins led the way for the Rockets, with the visitors keeping Jordan Whelan in check for the most part as he closed with 20 points.
London Lions II (1-6) came unstuck at home against Loughborough Riders (4-3), with a final score of 87-79.
The Riders played well in the early going to lead 54-44 by the half time interval, using that advantage to stay ahead the rest of the way.  Loughborough's Joe Bialek led all scorers in the contest, he had 20 points.
Saturday ended with a resounding win for Hemel Storm (7-0) as they kept pace with Worthing at the top of the standings, blowing out Thames Valley Cavaliers (3-4) 113-66.
Sam Newman shot 11-14 from the floor to finish with 26 points, eight assists and seven boards for the hosts, and his overall efficiency helped contribute to Hemel's 62% shooting performance.
TVC were never at the races in this one despite a 14 point, 13 rebound double-double from Victor Olarerin.
This weekend's fixtures:
Saturday 19 November
3pm - Team Newcastle University 78-100 Essex Rebels - LIVE STATS
4pm - London Lions II 79-87 Loughborough Riders - LIVE STREAM
5:30pm - Westminster Warriors 75-83 Nottingham Hoods - LIVE STATS
6pm - Team Solent Kestrels 76-85 Manchester Magic - LIVE STATS/LIVE STREAM
6:15pm - Bradford Dragons 77-88 Reading Rockets - LIVE STATS
7pm - Hemel Storm 113-66 Thames Valley Cavaliers - LIVE STATS
Sunday 20 November
5pm - Worthing Thunder 107-83 Derby Trailblazers - LIVE STATS
.
.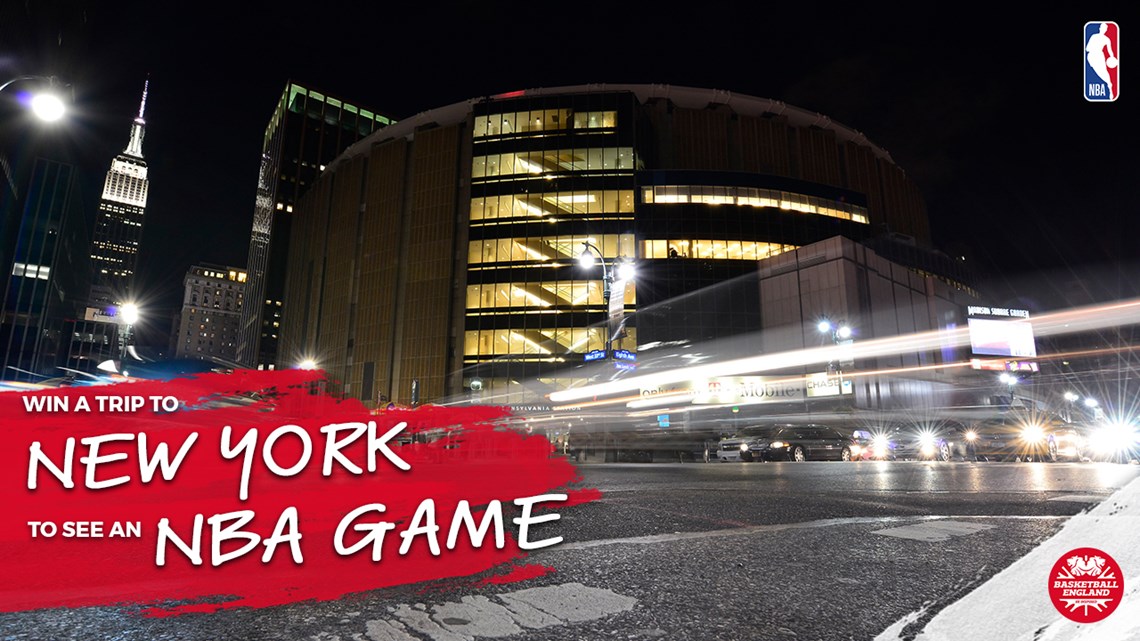 Join Basketball England for free and win a trip to New York City, courtesy of the NBA.
Whether you have a Supporter Account as a fan, follower, enthusiast or advocate, or a Full Account and have paid for a licence to play, coach or officiate in competition, you can enter our prize draw.
Basketball has the power to change lives. Our #GameTime campaign aims to raise awareness of the positive impact that basketball can have on people no matter who they are or where they are from.
.
.
Main image credit - Nick Winter