It was a full house in D1W this weekend, and six games made for an action-packed few days.
Just two points now separate five teams at the top of the standings, with Brent and Anglia Ruskin just behind on eight. That means it's all to play for in the coming weeks as we head towards December and the mid-season break.
We take a look at all the action below, with links to live stats and live streams at the bottom of the page.
Team Solent Kestrels put on a show for the NBL Live cameras, sealing a stunning 61-56 come-from-behind victory against Brent Bulls. 
Missing standout Faye Endean, Solent instead leant on Megan Dorney (15pts, 13reb) and Anna Nevison (15pts), with Krisztina Velkey-Cleeve (13pts, 14reb, 8ast) flirting with a triple-double.
A 27-9 second quarter had put the Bulls in the driver's seat, running out to a 41-20 lead early in the third, but from there Solent would begin a sizable comeback to stun the visitors and take both points.
Erin Caldwell hit a free throw with a few second remaining in the pivotal third quarter to tie the teams back up at 46-46 after a 26-5 Solent run, and with momentum on their side the hosts got the job done in the fourth to ice the win. 
Former Player of the Week Jess Davies struggled uncharacteristically for the Bulls, finishing scoreless as Eleanor Bishop (12pts) instead led the way. Josephine Maignomo was the only other Brent player to reach double digits, she had 10 points.
Elsewhere this weekend
Reigning champs CoLA Southwark Pride (6-2) moved into a share of top spot once against after a 72-46 victory against Cardiff Met Archers II (0-7).
Captain Emily O'Connell top scored for the Londoners with 21 points, ensuring Cardiff would have to wait at least one more week for their first win of the season.
Kat Goldsby and Helene Trailin combined well to help Thames Valley Cavaliers (5-2) beat Worcester Wolves (1-7) 82-54.
Goldsby led all scorers with 21 points to go with eight boards and six assists, whilst Trailin put together a massive 19 point, 20 rebound double-double.
Elsewhere, Fatmata Janneh was in incredible form as London Lions II (3-3) saw off Ipswich (3-4) 105-63.
The talented youngster was unstoppable to close with 26 points and 18 rebounds, tacking on six steals and five assists for good measure. Grace Strickland (24pts) and Ruchae Walton (21pts) both played well in support as Christabel Osarobo (16pts, 10reb) top scored for Ipswich.
Reading Rockets (5-1) continued their win streak as they came out on top against Bristol Academy Flyers (0-7), with a 63-58 final score.
Trailing by as many as 19 points early in the fourth quarter, the Flyers fought back tenaciously to try and seal their first win of the season before falling just short.
Lindsey Cleary (15pts, 10reb, 6ast) was the standout for the Rockets, with Leila Jepson (18pts) leading the way for Bristol.
The weekend closed with Anglia Ruskin University (4-3) grabbing a 76-66 win against Loughborough Riders (5-3).
ARU managed to erase a first half deficit, taking the third quarter 17-12 before moving ahead following a 24-19 fourth quarter.
This weekend's fixtures:
Saturday 19 November
1pm - Cardiff Met Archers II 46-72 CoLA Southwark Pride - LIVE STATS
3pm - Thames Valley Cavaliers 82-54 Worcester Wolves - LIVE STATS
3:15pm - Bristol Academy Flyers 58-63 Reading Rockets - LIVE STATS
3:30pm - Team Solent Kestrels 61-56 Brent Bulls - LIVE STATS/LIVE STREAM
3:30pm - Ipswich 63-105 London Lions II - LIVE STATS
Sunday 20 November
4pm - Anglia Ruskin University 76-66 Loughborough Riders
.
.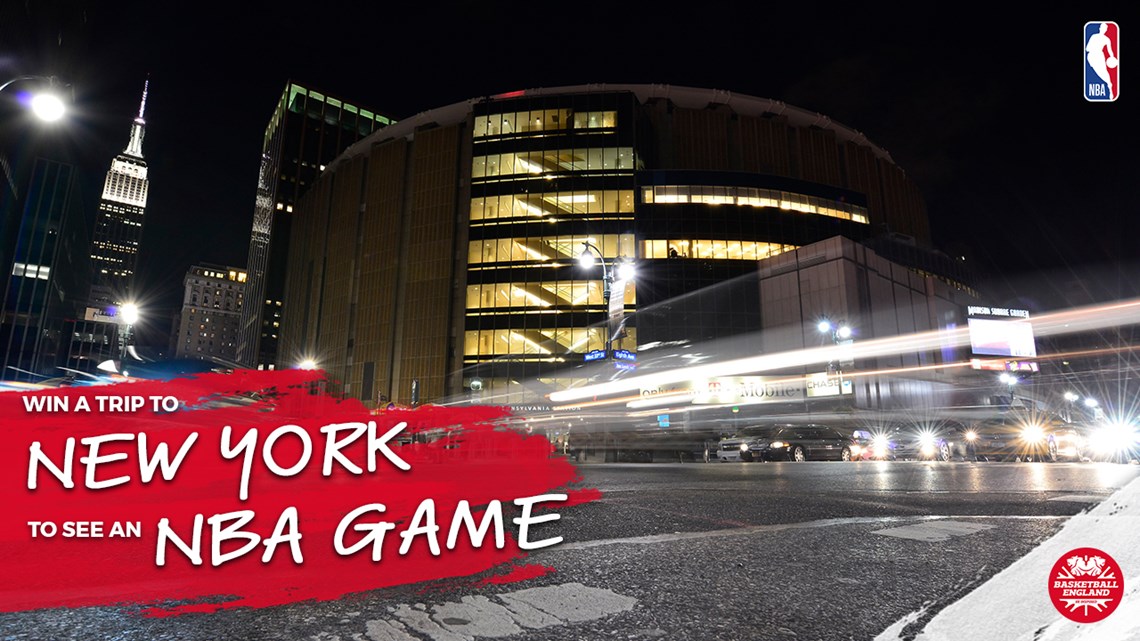 Join Basketball England for free and win a trip to New York City, courtesy of the NBA.
Whether you have a Supporter Account as a fan, follower, enthusiast or advocate, or a Full Account and have paid for a licence to play, coach or officiate in competition, you can enter our prize draw.
Basketball has the power to change lives. Our #GameTime campaign aims to raise awareness of the positive impact that basketball can have on people no matter who they are or where they are from.
.
.
Main image credit - Luke Simcock