Four National Cup competitions will stage their semi-finals this weekend, with eight teams set to stamp their ticket to the 2021/22 finals.
The NBL and WNBL final fours both take place this weekend, as do the Sure Shot U18 and U16 Men's semis, confirming the full slate of finalists that will head to the finals on 22 and 23 January.
We've got a preview of the senior games this weekend, plus a glance at the rest of this weekend's cup action below.
Interested in attended the finals later this month? Click the button below to buy your ticket now!
NBL National Cup
Sunday's action begins with Team Newcastle University hosting Thames Valley Cavaliers.
Newcastle will need to bounce back from last weekend's loss in the L Lynch Trophy final where they were beaten 86-71 by Derby. Still, reaching that final was an achievement for a team that wasn't even in the top flight as recently as 2019/20, and another potential finals berth is now within the North East side's grasp as they continue to go from strength to strength.
Standing in their way are Thames Valley, who are bidding to reach their first ever NBL National Cup final after becoming a leading D1M force in recent years. The Cavs beat much-fancied Nottingham Hoods 80-69 in the last round and would love a shot at claiming some silverware with a good performance here.
Newcastle's head coach Mark Elderkin: "Last week we played the L Lynch final and this week we go straight into the National Cup semi-final. The quick turn around is probably a good thing and great motivation to try and bounce back.
"TVC are easily one of the most talented rosters in this division so we know we have our work cut out."
Thames Valley's head coach Robert Banks: "We are looking forward to the trip to Newcastle as it should be an exciting match.
"We are facing a very tough opponent who have talented players that can flat-out shoot the ball and of course they have a player that has been chosen as the league's Player of the Week multiple times in Ronald Blain.
"We will need to be at our very best this weekend and we're working extremely hard to prep. We welcome the challenge and will be ready to put forth our best efforts."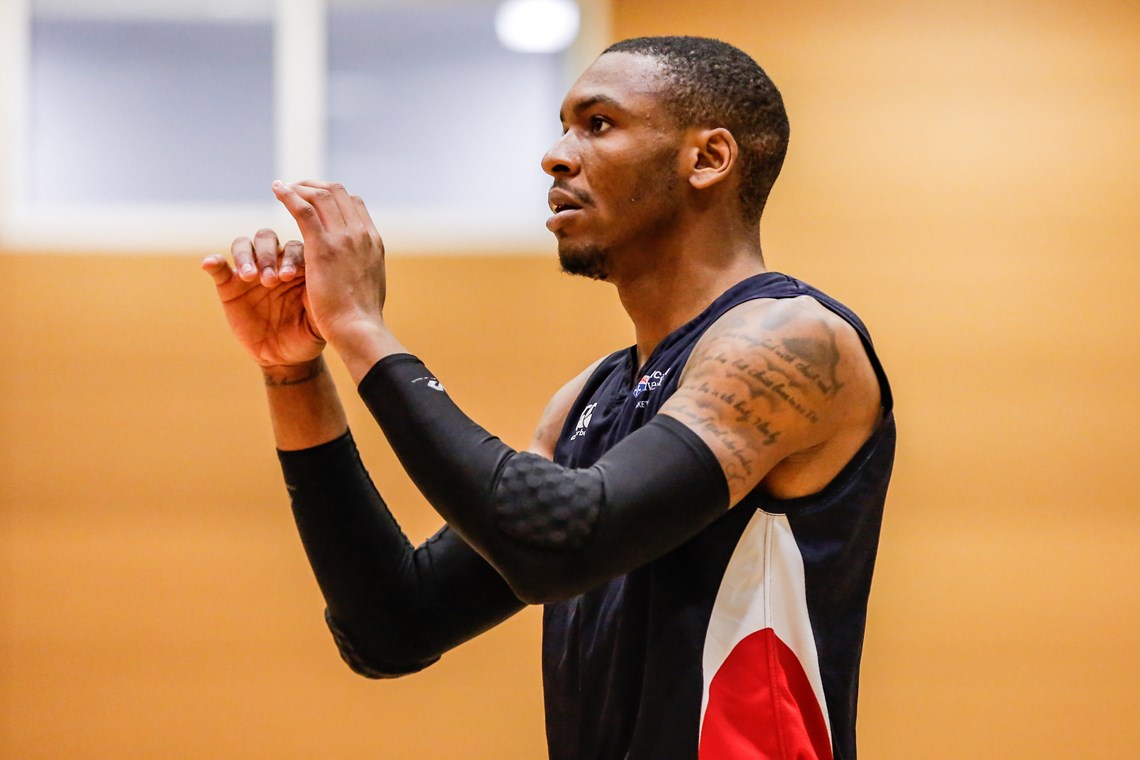 Cup holders Solent welcome London Lions II on Sunday as the hosts look to secure their fourth appearance in the last five NBL National Cup finals.
Beaten in the showpiece game of 2016/17 and 2018/19, the Kestrels finally broke their jinx to claim the most recent Cup final in 2019/20. With no competition in 2020/21 due to COVID-19, coach Guymon's squad are back at it once again as they continue to excel across all competitions.
Recent history isn't kind to London if they're going to spring a shock. These two teams met in D1M action in late November, with the Lions on the receiving end of 115-62 thumping by the South coast outfit.
That said, coach Vear's young side do have league wins against Thames Valley and Team Newcastle under their belts this season, and an 85-84 road upset in Hemel in the last round shows this is a team that knows how to get the job done down the stretch.
Solent's head coach Matt Guymon: "We are very excited to be in the National Cup semi-final in what promises to be a fantastic game.
"London is an incredibly dangerous team that have already shown can beat any team in our league. They are well coached and for such a young group they play well beyond their years.
"We will need to be at our best at both ends of the floor and I know our guys are looking forward to the challenge with our fan base behind us."
London's head coach James Vear: "We are excited to have made it to the semi-finals, we have had some impressive performances to get here.
"Now we need to try and carry on that momentum from before Christmas and take it into the New Year."
WNBL National Cup
Stockport are aiming to recreate Ipswich's magical Cup run from 2017/18 and become only the second non-D1 team to win the National Cup.
The Lapwings still need to clear a tough opponent in Thames Valley to set up that opportunity, but the Lancashire side have already knocked off 2019/20 finalists Nottingham Trent University and 2016/17 winners CoLA Southwark Pride, both D1W outfits, to make it this far.
 The Cavs have won four in a row in the league and enter this weekend's game with form on their side. If that momentum will have been interrupted by the WNBL's mid-season break remains to be seen, but in American Katherine Goldsby the visitors have a potential match winner.
Averaging 14.4PPG, 6.6RPG and 3.6SPG in D1W play, the talented guard also enjoyed a game-high 17 points in Thames Valley's last Cup outing, a 67-33 victory against Bristol.
Stockport's Jade Butters: "It's a big game this weekend as we go up against one of division one's best in Thames Valley.
"We've had a good start to the season but are under no illusion that this will be an easy game on Sunday.
"Christmas and New Year are well behind us and we have been training hard to prepare for this game.
Thames Valley's Katherine Goldsby: "We've worked really hard to get to where we are and we're collectively really excited about the opportunity to take our team to the National Cup Final for the first time in our club's history.
"We don't expect it to be an easy battle against Stockport, they are a solid D1-standard team who have defeated the likes of CoLA in previous rounds.
"It will be a demanding weekend for us overall with a tough league match up against Ipswich on Saturday before heading on the road to Manchester. However, I am confident in this squad and our ability to get the job done."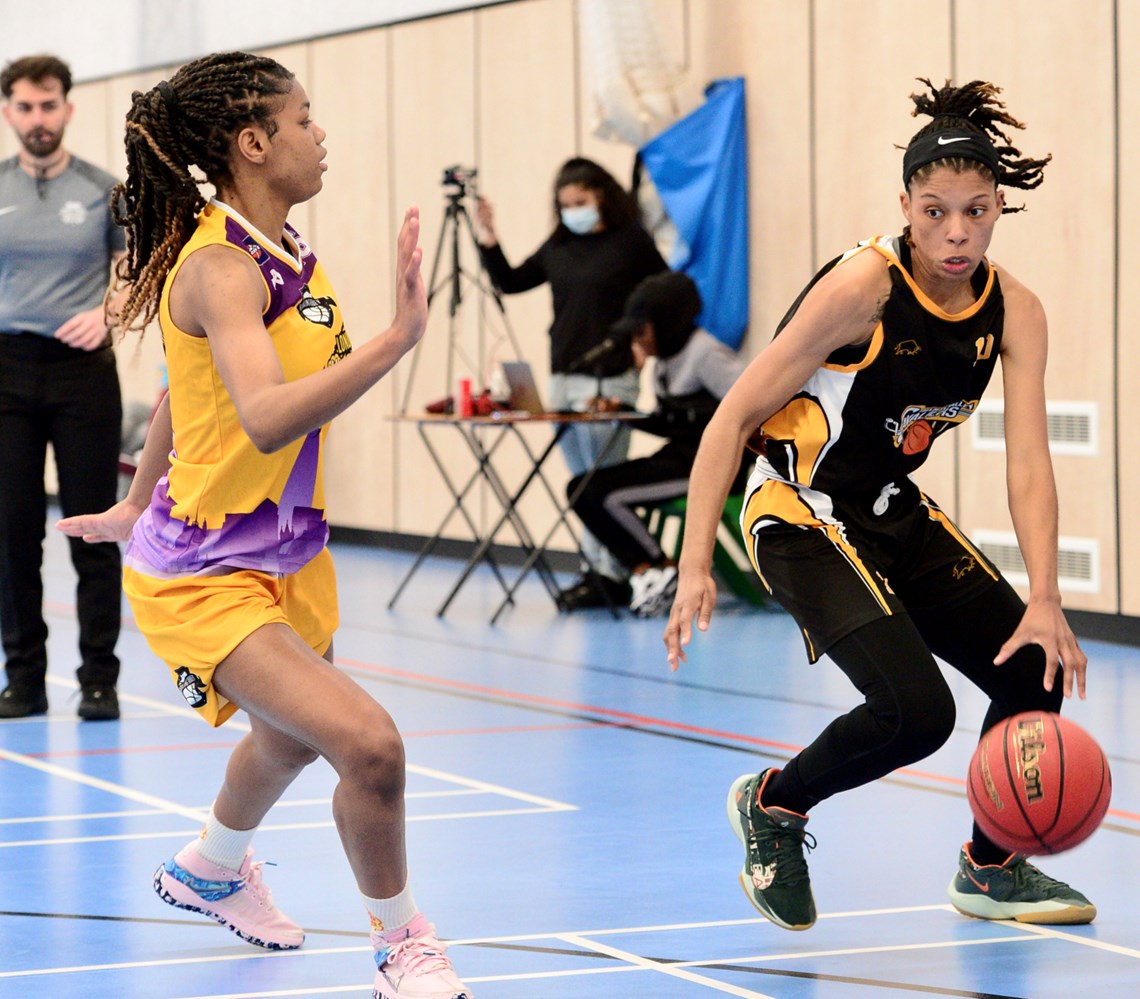 WNBL National Cup holders Anglia Ruskin University will be looking to continue their defence as they entertain fellow D1W side Team Solent Kestrels.
In their only league meeting of the season, also played at ARU, the hosts won 79-73. That victory began a three game win streak that is still alive heading into this weekend.
In Katrin Hulme, the defending champs have D1W's efficiency leader, with the talented forward also a fourth best for points per game (16.1) and top of the tree for rebounds (14.6RPG). Slowing down the former league and cup MVP will be Solent's main aim if they're to gain a positive result.
The Kestrels will be hoping this weekend's semi-final provides a welcome distraction from league play. 1-4 in their last five, it's been a tough stretch for coach Lee's side to end 2021.
Still, 2022 is a clear slate, and a semi-final victory would surely provide some much-needed momentum for the months to come.
Anglia Ruskin's head coach Jacob Lloyd: "All our players and staff have fond memories from prior National Cup competitions, and to be successful within it has been a goal of ours from the start of preseason.
"We're up against a very talented Solent side, who have a lot of depth in their roster, and will cause problems for any team that they come up against.
"We've done our preparations to attempt to nullify their threats while also trying to remain true to the brand of basketball that we want to play at ARU.
"It has all the ingredients for a fascinating contest and we're looking forward to stepping out on the court on Sunday."
Solent's Anna Nevison: "The season so far has been one of mixed emotions for us but one emotion that is for certain is our drive to improve our performance in the second half of the year.
"This weekend's semi-final game is really crucial for us as a team. It's important for us to not only better our performance from our last outing against ARU but also to gain a spot in the cup final.
"A cup run ending with the final would be a fantastic experience for us as players but also an opportunity for us as a team to prove to the league that we're a force to be reckoned with."
Sure Shot National Cup
The U18 Men's competition will also provide two finalists from this weekend, with a pair of exciting contests set to go ahead.
Bracknell Cobras currently reside in the South 1 conference but that hasn't stopped the 10-1 division leaders from getting to within a win of final. They'll host Northern Premier leaders Manchester, who are 6-0.
The other semi-final is an all-premier affair as Eastern Premier's Sussex Storm entertain Western Premier's Charnwood College Riders.
In the U16s, Western Prem's Richmond Knights will aim to find a way past St Albans Wolves, and Islington Panthers face a long trip up the country to take on 2017/18 winners Manchester Magic.
This weekend's fixtures
Men's National Cup Semi-Finals

3pm - Team Newcastle University v Thames Valley Cavaliers - LIVE STATS
4pm - Team Solent Kestrels v BA London Lions - LIVE STATS/LIVE STREAM
Women's National Cup Semi-finals
2pm - Stockport Lapwings v Thames Valley Cavaliers - LIVE STATS
3pm - Anglia Ruskin University v Team Solent Kestrels - LIVE STATS
U18 Men's National Cup Semi-Finals
3pm - Bracknell Cobras v Manchester Magic
Sussex Storm v Charnwood College Riders
U16 Boys National Cup Semi-Finals
1:15pm - Richmond Knights v St Albans Wolves
3:30pm - Manchester Magic v Islington Panthers
Confirmed finalists
U18 Women's National Cup Final - Saturday 22 January 2022
CoLA Southwark Pride v Ipswich Basketball Academy
U16 Girls National Cup Final -

Saturday 22 January 2022
Manchester Mystics v GCA Haringey Angels