With the only the final to play in the KitKing Trophy, it's time for D1M to turn its attention to the regular season.
The action begins at pace as well, with a whopping 12 games slotted into this weekend to give a real kick-start to the new campaign.
That means the likes of much-fancied Worthing Thunder, Hemel Storm and Thames Valley all begin the season with a double-header weekend, with plenty for D1M fans to get their teeth into.
We take a look at all the action below, with links to live stats and live streams at the bottom of the page.
After a busy off season putting together a head-turning roster of talent, the time has come for Worthing Thunder to begin their D1M campaign, starting with an away trip to Loughborough.
Everything has gone to plan for the Thunder thus far, with a spotless record in the KitKing Trophy to book their place in December's final, suggesting a continuation of that form into the regular season is more than likely.
That could spell for trouble for a Loughborough team that went 8-18 last season, though the Riders did make the KitKing knock out rounds before losing out to Reading in the quarter-finals.
Justin Hedley looks primed for a big campaign for the Midlands side, but getting off to a hot start against Orlan Jackman and Co is a tough ask.
.
Elsewhere this weekend
The season begins on Saturday as Newcastle University host Team Solent Kestrels in a repeat of last season's National Cup final. Plenty has changed for both these teams since last season, with significant player movement meaning this rivalry takes on a different look for 2022/23.
Newly promoted Westminster Warriors are back in D1M for the first time since 2019/20. They begin the new campaign away to Essex Rebels, whilst Loughborough begin their double-header weekend with a home tie against local rivals Nottingham Hoods.
Last season's league runners up Thames Valley have a home tie with another newly promoted side in Manchester Magic, with the former D1M champs back in the top flight for the first time since their relegation in 2018/19.
Hemel Storm, like fellow KitKing finalists Worthing, need to hit the ground running after building up plenty of expectation during the close season. They take on Bradford Dragons and new signing Jordan Whelan tomorrow.
That leaves Worthing to begin their double-header weekend at home to London Lions II as the only other contest on Saturday's schedule.
Moving into Sunday, Essex Rebels will host Thames Valley, whilst London Lions II will take on Hemel Storm, a team who beat them in both meetings during 2020/21.
Reading's home opener is against Nottingham Hoods, with Westminster swapping a road contest on Saturday for a home draw on Sunday, they entertain Team Solent Kestrels.
The final game of the weekend sees Derby Trailblazers playing their only contest across the two days as they play host to Manchester Magic.
This weekend's fixtures:
Saturday 15 October
3pm - Team Newcastle University v Team Solent Kestrels - LIVE STATS
3pm - Nottingham Hoods v Loughborough Riders - LIVE STATS
6:30pm - Essex Rebels v Westminster Warriors - LIVE STATS
6:30pm - Thames Valley Cavaliers v Manchester Magic - LIVE STATS
7pm - Hemel Storm v Bradford Dragons - LIVE STATS
7:30pm - Worthing Thunder v London Lions II - LIVE STATS
Sunday 16 October
1:30pm - Essex Rebels v Thames Valley Cavaliers - LIVE STATS
4pm - London Lions II v Hemel Storm - LIVE STATS/LIVE STREAM
4pm - Reading Rockets v Nottingham Hoods - LIVE STATS/LIVE STREAM
5pm - Westminster Warriors v Team Solent Kestrels - LIVE STATS
6pm - Loughborough Riders v Worthing Thunder - LIVE STATS/LIVE STREAM
7:30pm - Derby Trailblazers v Manchester Magic - LIVE STATS
.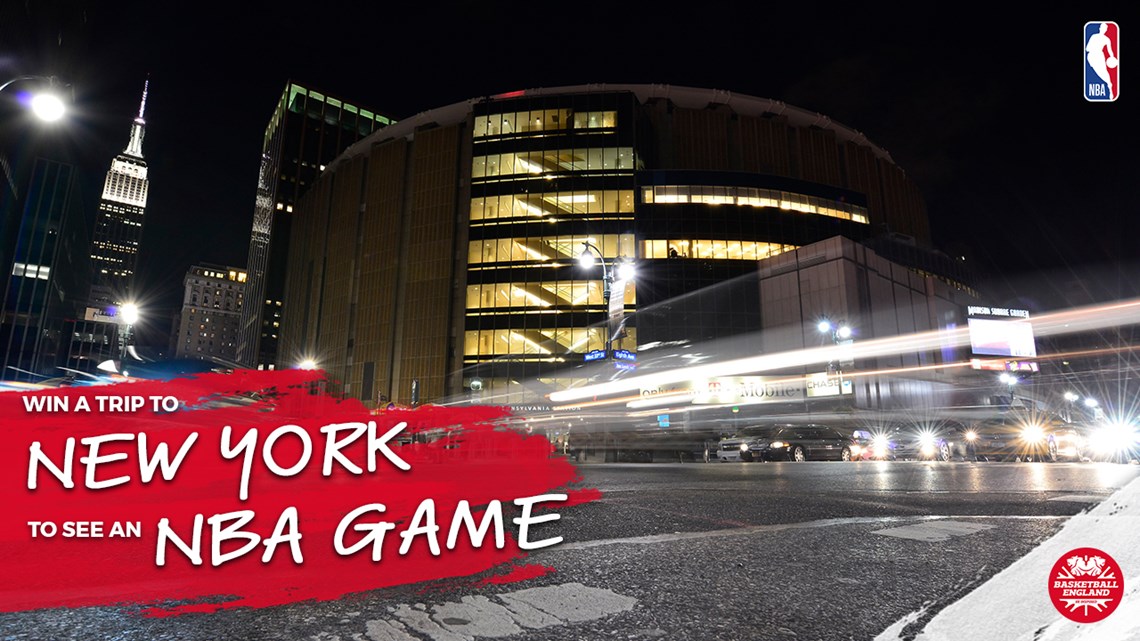 Join Basketball England for free and win a trip to New York City, courtesy of the NBA.
Whether you have a Supporter Account as a fan, follower, enthusiast or advocate, or a Full Account and have paid for a licence to play, coach or officiate in competition, you can enter our prize draw.
Basketball has the power to change lives. Our #GameTime campaign aims to raise awareness of the positive impact that basketball can have on people no matter who they are or where they are from.
.
.
Main image credit - Gary Robinson