There's another busy slate of D1M action on tap this weekend, with plenty for fans to enjoy across the country.
The NBL Live cameras will be out and about for the first time this season on Sunday, broadcasting Reading's home tie against Hemel Storm. That game accompanies six games on Saturday, ensuring all 14 D1 teams are in the mix for this weekend.
We take a look at all the action below, with links to live stats and live streams at the bottom of the page.
The first NBL Live game of the new season sees unbeaten Hemel Storm take a trip to winless Reading Rockets.
A bright start to the season in the KitKing Trophy hasn't translated to regular season victories for Reading, though it should be noted that the Rockets' previous two opponents Worthing and Nottingham both made the playoffs last year, as did Hemel.
Storm have upgraded their roster during the off-season, making them even more formidable in 2022/23, but Reading will still have been hoping to be in the mix with such a team after some summer additions of their own.
New recruit Troy Cracknell lit up the KitKing Trophy group stage and is averaging 15.0PPG and 8.5RPG in D1M, but the American's production hasn't led to team success as of yet.
For Hemel, surrounding MVP candidate and reigning D1M Team of the Year selection Taylor Johnson with former Thames Valley star Hakeem Sylla plus debutants Aaryn Rai and Seth Swalve has made Storm a dangerous team indeed, and opponents have struggled to find a way to slow down the Hertfordshire outfit thus far.
If Reading can succeed where others have failed remains to be seen, but it should make for an excellent match up between two competitive teams.
John Hobbs will be on hand to lead the NBL Live coverage, which is available from the embedded video below, with a tip of 4pm.
.
Elsewhere this weekend
The weekend begins with two teams outside the playoff spots searching for a W as London Lions II (0-3) welcome Team Solent Kestrels (0-3), meaning the league's pool of winless teams will be reduced from five by the time the weekend is over.
Westminster Warriors' (1-2) only win of the new season came at home as they knocked off Solent, with their two defeats both coming on the road. The Warriors are back at Moberley tomorrow and hoping to keep that early success going against Bradford Dragons (1-1).
Nottingham Hoods (3-0) will be delighted with their unbeaten start to the season and will fancy their chances of continuing that success against a team they beat by a combined 72 points across two meetings last season in Essex Rebels (2-1).
Two D1M heavy hitters are set to clash as Derby Trailblazers (2-0) take a trip to Thames Valley Cavaliers (2-1). Both teams finished in the top three last season and will be going all out to mount a title challenge in 2022/23 now reigning champs Solent appear to be out of the picture.
Saturday ends with two unbeaten sides going up against two teams yet to win this season. Loughborough Riders (0-3) will try to slow down Team Newcastle University (2-0) and Rebound Team of the Week selection Jordan May, and Manchester Magic (0-3) have the unenvious task of welcoming Worthing Thunder (3-0).
This weekend's fixtures:
Saturday 29 October
4pm - London Lions II v Team Solent Kestrels - LIVE STATS
5:30pm - Westminster Warriors v Bradford Dragons - LIVE STATS
6:30pm - Essex Rebels v Nottingham Hoods - LIVE STATS
6:30pm - Thames Valley Cavaliers v Derby Trailblazers - LIVE STATS
7pm - Loughborough Riders v Team Newcastle University - LIVE STATS/LIVE STREAM
7pm - Manchester Magic v Worthing Thunder - LIVE STATS
Sunday 30 October
4pm - Reading Rockets v Hemel Storm - LIVE STATS/LIVE STREAM
.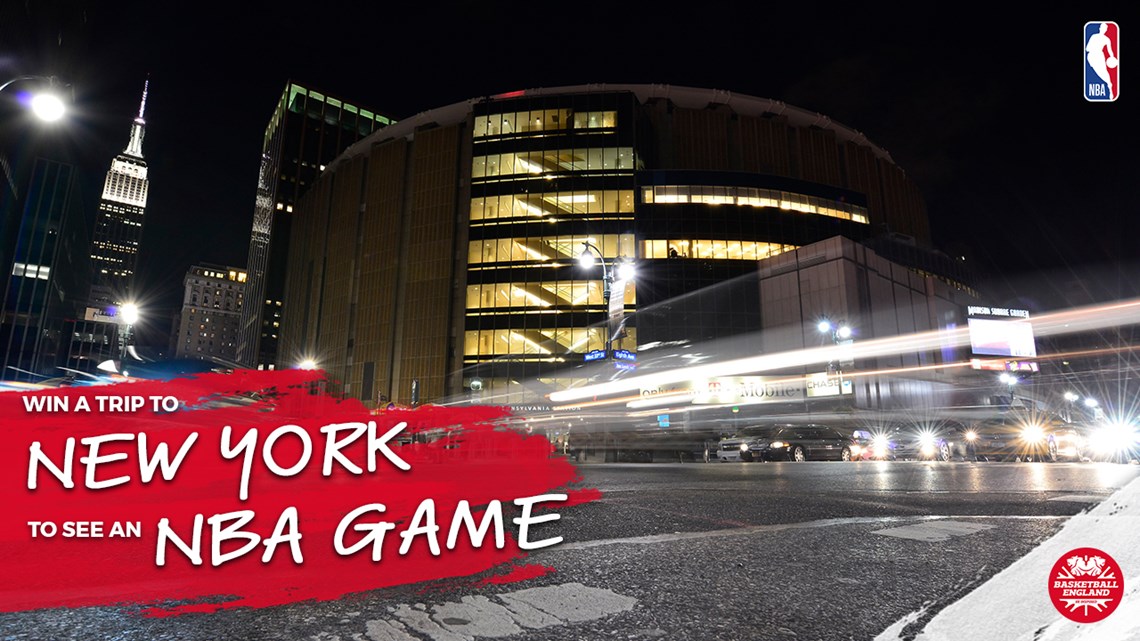 Join Basketball England for free and win a trip to New York City, courtesy of the NBA.
Whether you have a Supporter Account as a fan, follower, enthusiast or advocate, or a Full Account and have paid for a licence to play, coach or officiate in competition, you can enter our prize draw.
Basketball has the power to change lives. Our #GameTime campaign aims to raise awareness of the positive impact that basketball can have on people no matter who they are or where they are from.
.
.
Main image credit - Luke Simcock