It's trick or treat time for the D1W teams, with Halloween right around the corner.
Both of the league's unbeaten sides, Brent and Solent, are in action once again, looking to give a fright to another pair of opponents this weekend.
Bristol and Cardiff both have the opportunity to correct their frightful start to the new campaign, with neither team picking up a win to date in 2022/23.
We take a look at all the action below, with links to live stats and live streams at the bottom of the page.
Surprise package Brent Bulls will try and keep their undefeated start to the season alive for another week as they host Loughborough on Sunday.
The Riders were unbeaten themselves until a week ago when the Midlands side lost 72-54 at home to Reading Rockets.
Brent have already handled the Rockets, beating them 64-44 on the opening day of the season, as well as Anglia Ruskin and Worcester to take up second spot in the D1W table.
It's been quite the effort from the newly-promoted Bulls, who have enjoyed some great production from former Player of the Week Jess Davies. The former Riders' prospect is averaging 16.0PPG along with 11.3RPG, and she currently sits seventh on the league's efficiency charts.
Loughborough have their own stand out in Alia El Shabrawy. Her stats have been off the charts in the early going, leading the D1W efficiency list whilst averaging 16.3PPG, 12.3RPG, and 8.8APG.
Production from the talented guard hasn't always ensured a Riders win, however. El Shabrawy had a near triple-double of 17 points, 11 boards and nine rebounds last time out when Loughborough fell to Reading.
.
Elsewhere this weekend
Ipswich (1-2) will try to bounce back from a loss last weekend against Anglia Ruskin as they welcome another team coming off a loss in Worcester Wolves (1-3).
Ipswich are yet to lose to the Wolves in D1W since Worcester's promotion to the top-flight ahead of the 2020/21 season, no doubt coach Drane's team would like to keep that streak going for as long as possible.
Saturday's only other tie sees a resurgent Anglia Ruskin University (1-2) at home to Bristol Academy Flyers (0-4). 
The Flyers are still searching for their maiden win of 2022/23 after some spirited performances but that will be a difficult ask against Kasia Neininger and Courtney Gray, who both made the most recent FocusHoops Team of the Week.
Another team looking for a W are Cardiff Met Archers II (0-4). They're on the road for a match up with London Lions II (1-2) and a battle between London's Fatmata Janneh and Ruchae Walton and Cardiff's Issy Bunyan and Sol Lemoigne is sure to be great viewing.
That leaves just one further game on the weekend as reigning champs CoLA Southwark Pride (2-2) take on undefeated league-leaders Team Solent Kestrels (4-0).
The contest could signal a changing of the guard for the new season, should the Kestrels be able to get the better of the team that beat them in last season's playoff final.
This weekend's fixtures:
Saturday 29 October
3:30pm - Ipswich v Worcester Wolves - LIVE STATS
4pm - Anglia Ruskin University v Bristol Academy Flyers - LIVE STATS
Sunday 30 October
2pm - London Lions II v Cardiff Met Archers II - LIVE STATS
2:15pm - CoLA Southwark Pride v Team Solent Kestrels - LIVE STATS
5pm - Brent Bulls v Loughborough Riders - LIVE STATS
.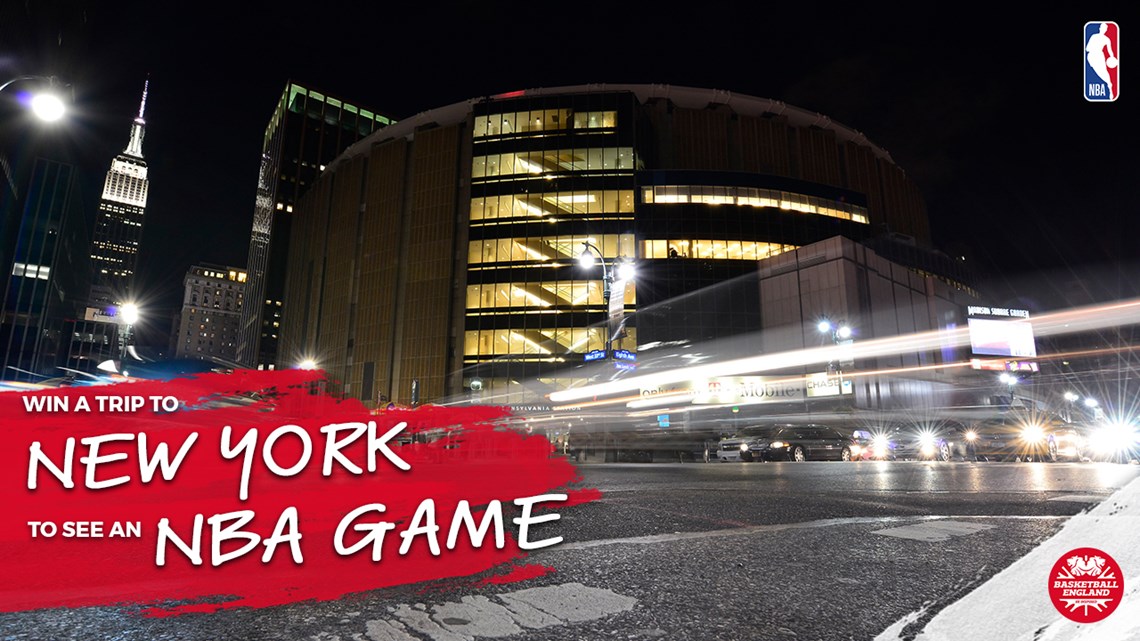 Join Basketball England for free and win a trip to New York City, courtesy of the NBA.
Whether you have a Supporter Account as a fan, follower, enthusiast or advocate, or a Full Account and have paid for a licence to play, coach or officiate in competition, you can enter our prize draw.
Basketball has the power to change lives. Our #GameTime campaign aims to raise awareness of the positive impact that basketball can have on people no matter who they are or where they are from.
.
.
Main image credit - Flo Alalade