Great Britain Basketball has confirmed Marc Steutel as the Men's Head Coach for the November FIBA World Cup Qualifying window.
With Nate Reinking unavailable, the Newcastle Eagles play-caller will take charge of the GB team for the clashes with Serbia and Latvia, with a review of team leadership and management to be undertaken following new BBF Chair Chris Grant's appointment on the 1 November.
Steutel will be supported by Dan Clark, who has been named as General Manager for these games following his recent retirement from the game after a record-breaking career for Great Britain. With over 13 years' experience in the national set-up, Clark's new position will see him bolster off-court administration and mentor current and upcoming players. 
Chris Morris will continue as Team Manager as will Tom Cresswell as Head of Science and Medical.
With domestic basketball in the UK in full flow and thriving for the 2022/23 season, another opportunity for British basketball to come together and support the national team is just weeks away as GB host Serbia at Newcastle's Vertu Motors Arena on the 11 November (7pm) before facing Latvia on 14 November.
Steutel said: "We've got a monumental task ahead of us against two basketball powerhouses, but this is why we compete and there were a lot of positives for us from our last qualifier against Latvia, including our defensive application, how we stuck to the scout and the game plan. We've just got to embody all of those things again and work towards the outcome that we desire from these games.
"Every coach in the world has a unique viewpoint for their situation at any given moment, and I'm not sure how many people in international basketball would agree that we'd be favoured against Serbia whether they have their NBA guys or not, as their Head Coach has said.
"As far as his comments, he can feel how he wants to feel – we'll prepare with the mentality that its about us, doing the right things, embodying the Great Britain style of basketball and doing everything we can to be successful."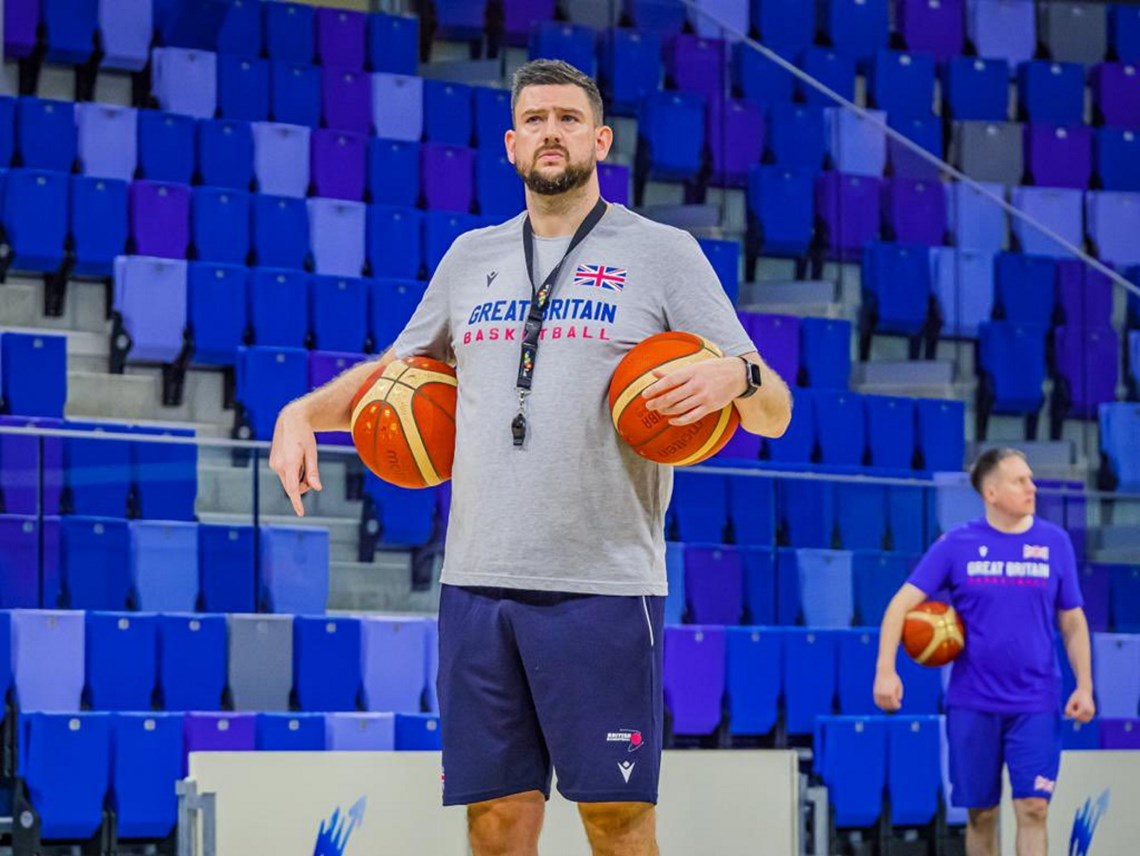 Relationships stand out more than wins
Steutel comes into this window having recently secured his quarter-century of caps in a coaching capacity for the National Team at EuroBasket.
Manning the sideline with authority in some of Great Britain's most famous victories in recent years, the Head Coach says it isn't wins that stands out most, but rather the relationships he has built with players, staff and supporters along the way.
"It's nice that I've had some longevity with the group, I think, and that's how I choose to reflect on it," added Steutel. "Whatever the number is, there are obviously some coaches who have had many, many more than that, but every single cap is a huge honour and privilege to me to serve the National Team.
"I don't take this position lightly. I am very appreciative of how fortunate I've been to be involved and be around some extremely talented players and exceptional staff, so whatever the number is I'm just happy to be able to add something to the group.
"I'm sure if I sat down and reflected on it there'd be some games or moments that stand out, but overall I'm just proud and pleased about the experiences I've had, the relationships I've built and the memories we've made together as a group of great people."
'Deflated after EuroBasket'
While EuroBasket 2022 was undoubtedly disappointing for everybody involved in British Basketball, Steutel is keen – both personally and for the group as a collective – for this upcoming window to be an opportunity to move forward in a positive manner.
"Everybody within our group was probably frustrated and a bit deflated after EuroBasket," he said. "But this window has come around quickly so it is a great opportunity to come together and move forward.
"Any time you're selected to represent this team, especially against a powerhouse like Serbia, it is very exciting, and to go up against Latvia again in Riga will be something to look forward to.
"We've created a great family environment in camp between the players and staff and it is a really special feeling to be a part of this group, so I can't wait to bring us all back together and start trying to build something again over the coming months."
Grab your tickets for the showdown with Serbia at the Vertu Motors Arena by clicking the link below.
.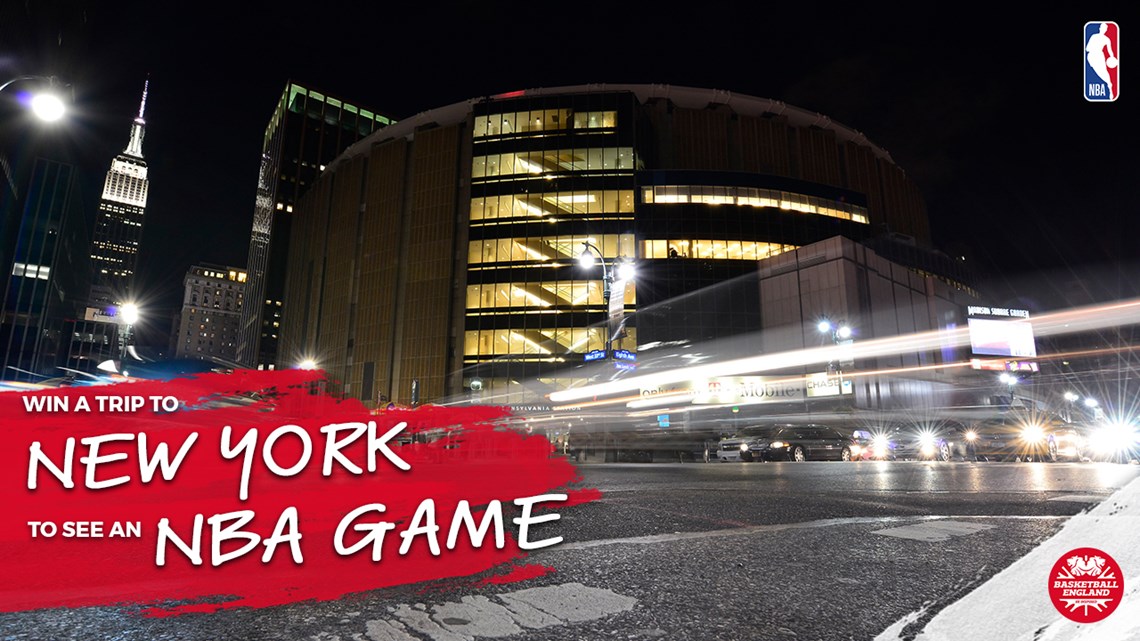 Join Basketball England for free and win a trip to New York City, courtesy of the NBA.
Whether you have a Supporter Account as a fan, follower, enthusiast or advocate, or a Full Account and have paid for a licence to play, coach or officiate in competition, you can enter our prize draw.
Basketball has the power to change lives. Our #GameTime campaign aims to raise awareness of the positive impact that basketball can have on people no matter who they are or where they are from.
.
.