With the mid-season break right around the corner, D1M's list of unbeaten teams is now down to just one.
Hemel saw off Worthing in one of the games of the season, putting a cherry on the top of a weekend of nine games that entertained from start to finish.
There's a recap of all the weekend's action below and each result is also clickable if you wish to view the live stats. 
The clash between D1M's top two sides didn't disappoint as Hemel narrowly saw off Worthing Thunder 100-95.
In a thrilling back and forth contest, fans of both teams watched from the edge of their seats before a grandstand finish provided the tie with a fitting close.
At 97-94 Hemel and with less than 20 seconds to play, Worthing's Ronald Blain brought the ball up before attacking the basket, only for his lay up attempt to be blocked against the backboard by former Thames Valley man Charles Acquah-Davis.
That change of possession allowed Hemel to keep their noses in front for the final few seconds and the pivotal moment can be seen by clicking here.
Aaryn Rai had a standout effort for Hemel, closing with a game-high 30 points to go with 16 boards and five assists, whilst team mate Hakeem Sylla (24pts, 13reb) also put in a key performance.
Andre Arissol led the way for Worthing with 28 points, with Hafeez Abdul (24pts) making an impact off the bench. Orlan Jackman (15pts, 12reb) also recorded a double-double for the hosts.
Worthing enjoyed a 32-25 opening quarter that saw the Thunder build an early 10 point lead, an advantage that would be repeated in the second quarter, but Hemel refused to go away, tying the game up at 49-49 shortly before the half, 
Hemel would then enjoy their best passage of the contest, turning a 59-53 deficit into an 82-71 lead, a 29-12 run that turned the game on it's head and left the Worthing faithful fearing the worst.
Thunder would then go on a sizable run of their own, and the 21-4 streak pushed the hosts back in front and with the crowd behind them, Worthing looked odds on to seal a valuable win.
Storm regrouped though, pushing back ahead before sealing the deal late, returning to Hemel with both points and top spot in D1M.
Elsewhere this weekend
Bradford Dragons (4-5) grabbed a valuable win and extended Thames Valley Cavaliers' (3-7) losing streak in the process as the Dragons won 91-83 to start the weekend.
Playing without top scorer Jordan Whelan, Bradford enjoyed an impressive 10-point, 11-rebound, 10-assist triple-double from Rihards Sulcs to cancel out 33 points from Bode Adeluola.
London Lions (3-7) sealed their third win of the season as they beat Essex Rebels (4-6) 74-63, with a 26-10 second quarter making the difference in that one.
Justin Hedley started a strong weekend by helping Loughborough Riders (7-4) past Manchester Magic (3-8) 71-66, with the talented guard putting together a 16-point, seven-rebound, five-assist performance, though he'd get even better on Sunday.
Derby Trailblazers (9-1) kept the pressure on at the top of D1M with another successful weekend, which began with a 90-82 W against Team Solent Kestrels (3-7) thanks to 19 points from Ryan Bruggeman.
Sunday contained four games and began with another win for Loughborough as they beat Essex 86-74, with Justin Hedley once again the standout after a 19 point, 15 rebound, six rebound performance.
Solent bounced back from their Saturday defeat to knock off Nottingham Hoods (5-5) in a close contest, with a 99-97 final score.
Ricky Madison's massive 34 point, 18 rebound double-double was the difference in that one, despite 35 points from Nottingham's Seth Hall.
Derby claimed their second win in as many days as they beat Bradford 87-85, with new signing Kofi Josephs pushing the Trailblazers ahead with just eight seconds remaining to mark team-mate Malcolm Smith's 25-point, 15-rebound double-double with a win.
The weekend ended with Manchester picking up a valuable home victory as they saw off Reading Rockets (3-6) 67-66.
With the final points of the contest being scored with over 60 seconds remaining, Reading were unable to add to their tally down the stretch before Jermiah Jenkins' triple on the buzzer failed to find its mark.
Andre Gayle's 17-point, 14-rebound double-double was the pick of the performances for Manchester, with Zack Powell (16pts, 8reb) leading the way for Reading.
This weekend's fixtures:
Saturday 10 December
6:15pm - Bradford Dragons 91-83 Thames Valley Cavaliers - LIVE STATS
6:30pm - Essex Rebels 63-74 London Lions II
7:00pm - Loughborough Riders 71-66 Manchester Magic - LIVE STATS/LIVE STREAM
7:15pm - Derby Trailblazers 90-82 Team Solent Kestrels
7:30pm - Worthing Thunder 95-100 Hemel Storm - LIVE STATS
Saturday 10 December
3pm - Loughborough Riders 86-74 Essex Rebels - LIVE STATS/LIVE STREAM
3pm - Team Solent Kestrels 99-97 Nottingham Hoods - LIVE STATS/LIVE STREAM
4:15pm - Bradford Dragons 85-87 Derby Trailblazers - LIVE STATS
5:45pm - Manchester Magic 67-66 Reading Rockets - LIVE STATS
.
.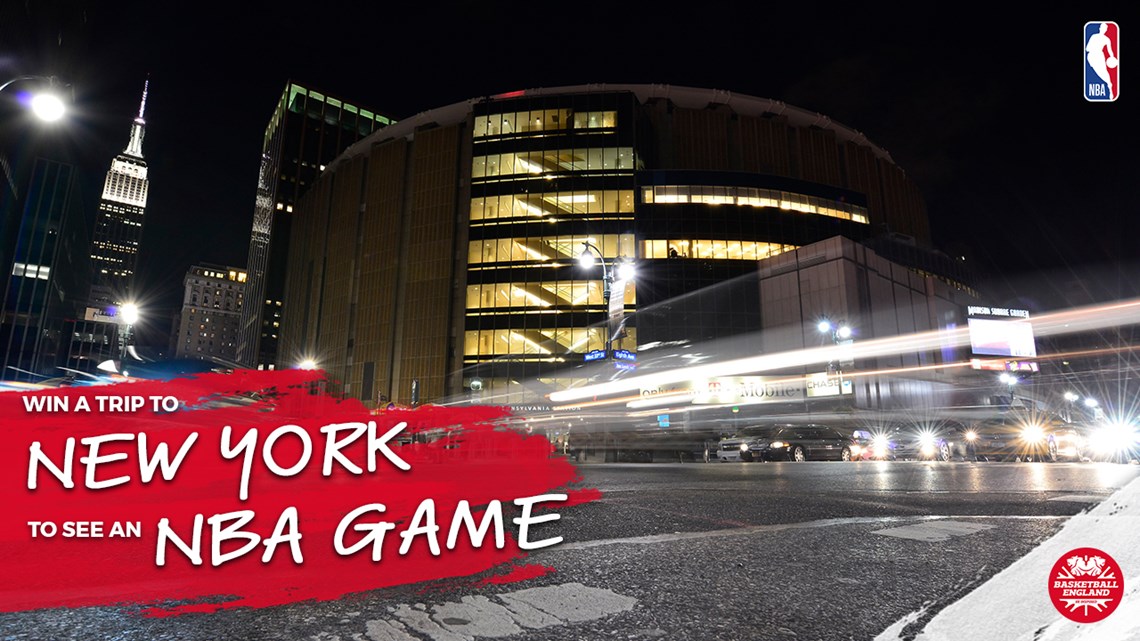 Join Basketball England for free and win a trip to New York City, courtesy of the NBA.
Whether you have a Supporter Account as a fan, follower, enthusiast or advocate, or a Full Account and have paid for a licence to play, coach or officiate in competition, you can enter our prize draw.
Basketball has the power to change lives. Our #GameTime campaign aims to raise awareness of the positive impact that basketball can have on people no matter who they are or where they are from.
.
.
Main image credit - Joanne Charles