There's just a few weeks left for teams to make a push before this month's mid-season break.
With the NBL and WNBL shutting down over the Christmas period, time is running out for teams to finish 2022 on a high.
There's five games this weekend to try and help make that a reality, including a test for leaders Solent this weekend as they take on Loughborough.
We take a look at all the action below, with links to live stats and live streams at the bottom of the page.
Top dogs Solent welcome Loughborough tomorrow for a game that should provide plenty of quality action.
Solent have won four in a row, including a gutsy 55-51 victory against Worcester last time out, and their recent form has helped the South Coast side surge to the top of the standings.
If the Kestrels want to stay there and fend off a challenge from the likes of Thames Valley and defending champs CoLA, they'll need to continue picking up points and that'll be easier said than done against a talented Loughborough team.
The Riders are 2-3 in their last five games, with losses to top-four sides Thames Valley and Brent in that stretch.
It remains to be seen if the Midlands programme are able to rub shoulders with the league's higher-ups, or if a lower playoff spot is more their calling as we edge towards the half way stage, but they do have the talent on their roster to hurt teams.
Alia El Shabrawy's exploits need no introduction at this stage and her battle with Faye Endean and current Team of the Week selection Krisztina Velkey-Cleeve should be a good one.
The game tips at 6pm tomorrow evening, and can be viewed using the embed below.
.
Elsewhere this weekend
The weekend begins with a repeat of the 2020/21 playoff final as Ipswich (4-5) host CoLA Southwark Pride (7-2).
Familiar foes across a number of competitions, including the Jnr. NBL and WEABL, contests between these two sides are always worth watching, especially with both teams coming off a win last time out.
Anglia Ruskin University (5-4) need to bounce back from a loss to Thames Valley last weekend and will aim to do just that as they host Reading Rockets (5-2), who also lost last Sunday to snap a five game win streak.
10th place Worcester Wolves (2-8) can pull themselves further away from the league's potential relegation spots as they entertain one of the league two remaining winless teams in Bristol Academy Flyers (0-9).
Sunday's only game rounds out the weekend as Brent Bulls (5-2) take on Cardiff Met Archers II (0-8).
The Bulls have been a surprise package in D1W after their promotion last season and will no doubt want to grab maximum points from their last two games of the year to close 2022 in the top four.
This weekend's fixtures:
Saturday 10 December
3:30pm - Ipswich vs CoLA Southwark Pride - LIVE STATS
4pm - Anglia Ruskin University vs Reading Rockets - LIVE STATS
6pm - Team Solent Kestrels vs Loughborough Riders - LIVE STATS/LIVE STREAM
7pm - Worcester Wolves vs Bristol Academy Flyers - LIVE STATS
Sunday 11 December
5pm - Brent Bulls vs Cardiff Met Archers II - LIVE STATS
.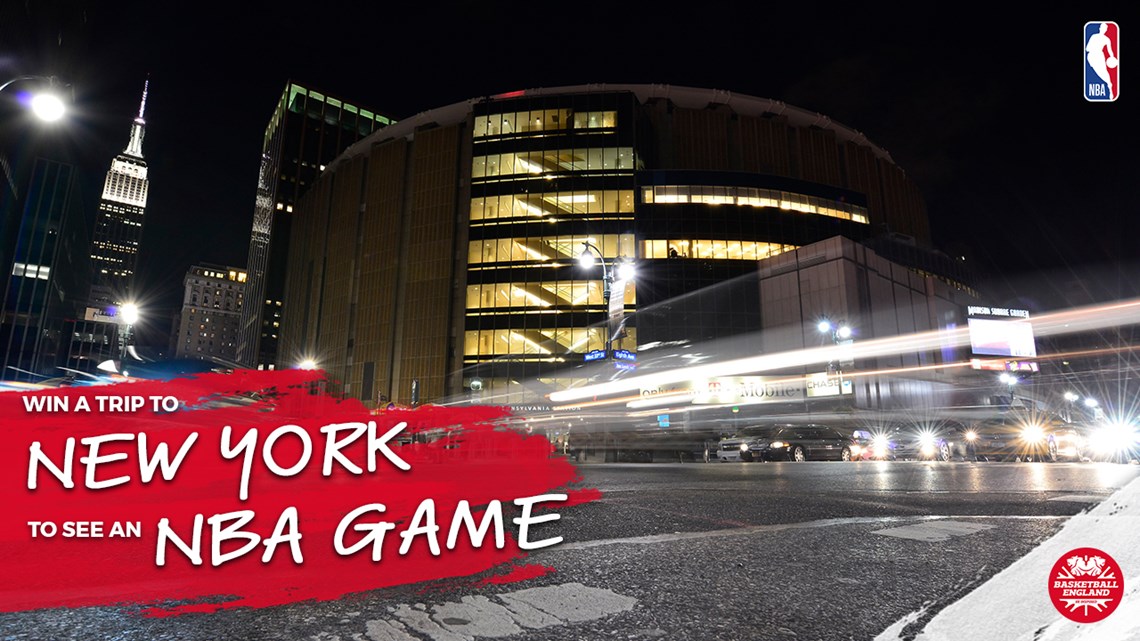 Join Basketball England for free and win a trip to New York City, courtesy of the NBA.
Whether you have a Supporter Account as a fan, follower, enthusiast or advocate, or a Full Account and have paid for a licence to play, coach or officiate in competition, you can enter our prize draw.
Basketball has the power to change lives. Our #GameTime campaign aims to raise awareness of the positive impact that basketball can have on people no matter who they are or where they are from.
.
.
Main image credit - Luke Simcock