The first weekend of the D1M season is now in the books, with no shortage of top action for NBL fans to enjoy.
Worthing and Hemel both started the season with a pair of statement wins, whilst defending champs Solent went 0-2 to begin their title defence.
There's a recap of all the action below, and each result is also clickable if you wish to view the live stats. 
Worthing Thunder showed they mean business with a pair of wins this weekend, including yesterday's 116-69 effort against Loughborough.
A 35-point haul in the second quarter put the finishing touches on a 61-34 first half to put Worthing in control of the contest, with the difference between the two teams only growing as the game wore on.
Worthing array of stars got the job done as part of a great team performance, shooting over 50% from the floor whilst dishing 34 assists.
Guard David Moya (24pts, 5reb, 4ast, 3stl) top scored, with Andre Arissol (23pts, 7ast) also contributing in the one-sided victory.
Loughborough were paced by 14 points apiece from Elijah Bailey and Dion Collins, with the latter adding 10 rebounds for the double-double.
Elsewhere this weekend
Newcastle University (1-0) got some revenge on Team Solent Kestrels (0-2) for last season's National Cup final as the North East side started the weekend with a 92-84 win. Jordan May and Josh Moore led the way for the hosts, with both men closing on 20 points.
Westminster Warriors (1-1) couldn't win their first game back in D1M as they lost out 95-82 against Essex Rebels, with the Rebels enjoying an impressive 22 points and eight boards from Owen Chose.
Loughborough's tough weekend began with a defeat against local rivals Nottingham Hoods (2-0), with Seth Hall's 23 points carrying the Hoods to a 74-66 win. 
Juan Manning went off for 31 points as Thames Valley Cavaliers (1-1) gave Manchester Magic (0-2) a 111-67 reintroduction to life in D1M. The scoring performance was more than enough to catch the eye, but Manning also shot a perfect 10-10 in the tie that included 5-5 from beyond the arc.
Hemel Storm (2-0) got their title challenge up and running with a 106-86 win against Bradford Dragons (0-1). A 34-18 opening quarter set the tone for the rest of the contest, with Seth Swalve marking his NBL debut with a 30 point effort.
Worthing began their weekend with a commanding W as well, knocking off London Lions II (0-2) 112-56 thanks to a 23-point, 12-rebound, 11-assist triple-double from Ronald Blain.
Essex Rebels kicked off Sunday's schedule with a surprise 87-79 upset of Thames Valley, with Owen Chose once again playing a pivotal role. He had a game-high 27 points to leave the hosts unbeaten across the two days.
London Lions II couldn't find an improvement on their Saturday outing as they lost again, this time going down 115-81 against Hemel Storm. It was about as tough a double-header as the London club could be handed to begin the year, with Storm's Aaryn Rai putting together a 33 point, 13 rebound performance to tame the Lions.
Reading Rockets (0-1) played out a classic with Nottingham Hoods though a deciding bucket in the last few seconds would go the way of the visitors as Seth Hall banked one in off the glass to give Nottingham an 83-81 win.
Westminster consigned reigning champs Team Solent Kestrels to their second loss in as many days as the Warriors won 87-79, whilst Derby Trailblazers (1-0) began their season with a W, taking down Manchester Magic 97-65 thanks to 22 points from Jonas Dieterich and a 14-point, 12-assist double-double from Ryan Bruggeman.
This weekend's results:
Saturday 15 October
3pm - Team Newcastle University 92-84 Team Solent Kestrels - LIVE STATS
3pm - Nottingham Hoods 74-66 Loughborough Riders - LIVE STATS
6:30pm - Essex Rebels 95-82 Westminster Warriors - LIVE STATS
6:30pm - Thames Valley Cavaliers 111-67 Manchester Magic - LIVE STATS
7pm - Hemel Storm 106-86 Bradford Dragons
7:30pm - Worthing Thunder 112-56 London Lions II - LIVE STATS
Sunday 16 October
1:30pm - Essex Rebels 87-79 Thames Valley Cavaliers - LIVE STATS
4pm - London Lions II 81-115 Hemel Storm - LIVE STATS/LIVE STREAM
4pm - Reading Rockets 81-83 Nottingham Hoods - LIVE STATS/LIVE STREAM
5pm - Westminster Warriors 87-79 Team Solent Kestrels
6pm - Loughborough Riders 69-116 Worthing Thunder - LIVE STATS/LIVE STREAM
7:30pm - Derby Trailblazers 97-65 Manchester Magic - LIVE STATS
.
.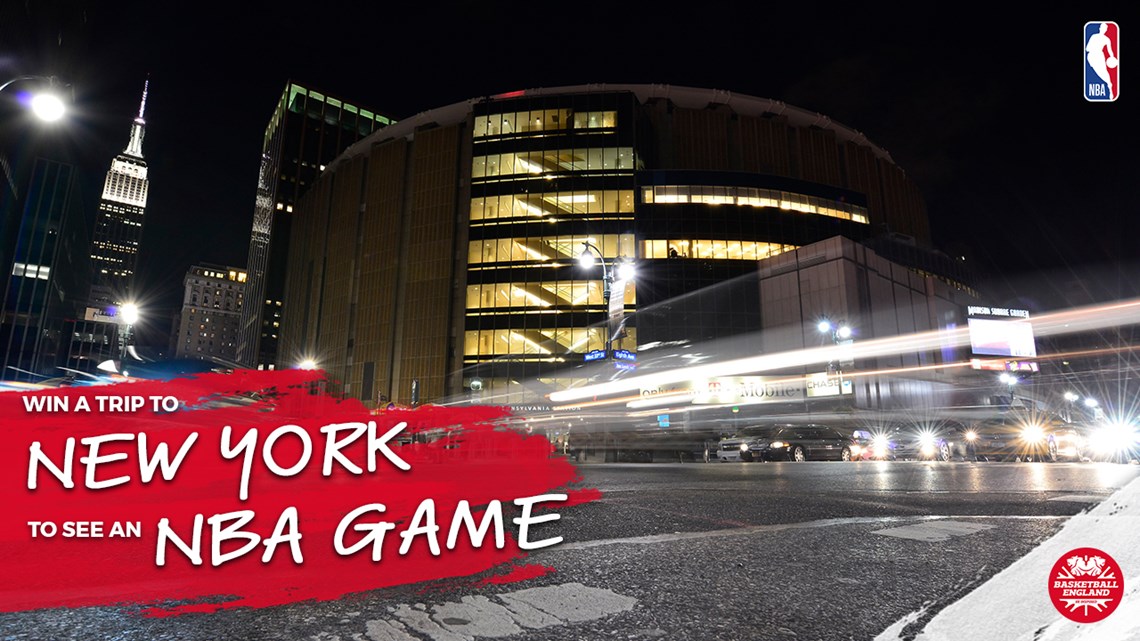 Join Basketball England for free and win a trip to New York City, courtesy of the NBA.
Whether you have a Supporter Account as a fan, follower, enthusiast or advocate, or a Full Account and have paid for a licence to play, coach or officiate in competition, you can enter our prize draw.
Basketball has the power to change lives. Our #GameTime campaign aims to raise awareness of the positive impact that basketball can have on people no matter who they are or where they are from.
.
.
Main image credit - Luke Simcock