Four D1M teams remain unbeaten in the new season after another entertaining weekend of NBL action.
A loss for Newcastle against Loughborough was their first of the season, leaving Hemel, Worthing, Derby and Nottingham as the only sides yet to taste defeat.
There's a recap of all the weekend's action below, and each result is also clickable if you wish to view the live stats. 
The NBL Live cameras were present to see Hemel Storm maintain their perfect record as they beat Reading 103-79.
Taylor Johnson was the star of the show for the visitors, dropping 27 points to go with 12 rebounds and seven assists, though team mate Aaryn Rai (25pts, 11reb) wasn't far behind and Sam Newman (15pts, 13ast) added a double-double of his own.
Reading did what they could to hang with their opponents, but a 22-22 first quarter couldn't be matched as the game wore on. Down by six at the half, Hemel exploded for 36 points in the third, pushing their advantage past the 20-point mark and sealing the game with a quarter to go.
The Rockets enjoyed 24 points off the bench from Jermiah Jenkins with Jordan Jackson and Reis Pinnock (12pts each) both contributing.
More concerning for the hosts was the departure of Troy Cracknell midway through the second quarter after a blow to the head. Any kind of extended lay off for the American is sure to cause further issues to the Rockets in their quest to pick up a first win of the season.
Elsewhere this weekend
Defending champs Team Solent Kestrels (1-3) picked up their first win of the new season after an 83-74 victory against London Lions II (0-4). American Justin Bessard top scored for the visitors, dropping a game-high 26 points.
Westminster Warriors' (1-3) ran into an in-form Jordan Whelan as they lost 94-81 against Bradford Dragons (2-1). Going off for 36 points along with five boards and six assists, Whelan was a tough man to overcome as the Dragons claimed their second victory of the year.
Nottingham Hoods (4-0) sealed a fourth win in a row as they downed Essex Rebels (2-2) 78-63. Joshua Guddemi (24pts, 13reb) and Johde Campbell (26pts, 9reb) both shone, but Nottingham's defence deserves credit for keeping Essex's danger man Owen Chose quiet.
The former Team of the Week selection went 3-14 from long range, with Essex shooting 4-30 as a team from beyond the arc.
Derby Trailblazers (3-0) also stayed perfect as they beat Thames Valley Cavaliers (2-2) 89-74. Derby leant heavily on their starting five but the Trailblazers still came up with a valuable win thanks to 26 points from Jonas Dieterich.
Loughborough Riders (1-3) were the only home team to win in D1M this weekend, enjoying an 86-58 W against Team Newcastle University (2-1).
After Newcastle won the opening frame 23-16, the Riders claimed the second and third by a combined score of 55-21, with Justin Hedley (6pts, 11reb, 11ast) and Harrison Gamble (16pts, 9reb) both playing well.
Manchester Magic (0-4) put up a fight but didn't have enough to overcome Worthing Thunder (4-0), with the South coast side eventually pulled away to a 99-85 victory.
Twenty four points from Andre Gayle wouldn't be enough to cancel out 29 from Hafeez Abdul and a double-double from David Moya (13pts, 10ast).
This weekend's results:
Saturday 29 October
4pm - London Lions II 74-83 Team Solent Kestrels - LIVE STATS
5:30pm - Westminster Warriors 81-94 Bradford Dragons - LIVE STATS
6:30pm - Essex Rebels 63-78 Nottingham Hoods - LIVE STATS
6:30pm - Thames Valley Cavaliers 74-89 Derby Trailblazers - LIVE STATS
7pm - Loughborough Riders 86-58 Team Newcastle University - LIVE STATS/LIVE STREAM
7pm - Manchester Magic 85-99 Worthing Thunder - LIVE STATS
Sunday 30 October
4pm - Reading Rockets 79-103 Hemel Storm - LIVE STATS/LIVE STREAM
.
.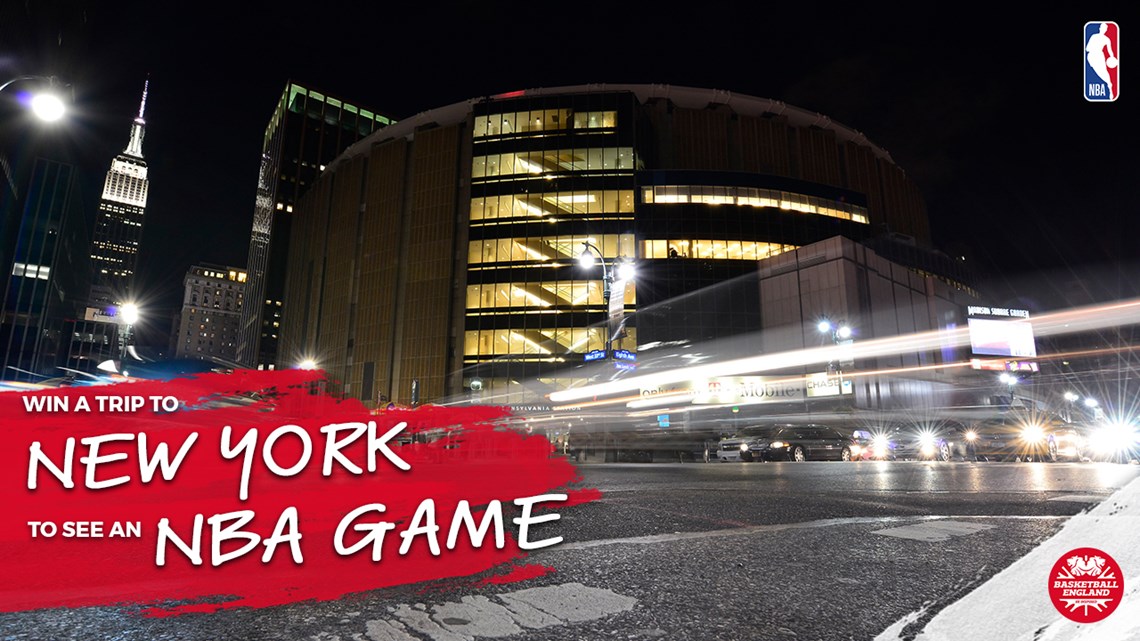 Join Basketball England for free and win a trip to New York City, courtesy of the NBA.
Whether you have a Supporter Account as a fan, follower, enthusiast or advocate, or a Full Account and have paid for a licence to play, coach or officiate in competition, you can enter our prize draw.
Basketball has the power to change lives. Our #GameTime campaign aims to raise awareness of the positive impact that basketball can have on people no matter who they are or where they are from.
.
.
Main image credit - Joanne Charles