The Halloween weekend sprung a few frightening results on some teams, while others enjoyed plenty of treats.
Five games made up the schedule over the two days, with wins for Ipswich, ARU, CoLA, Brent and London Lions II.
We take a look at all the action below, with links to live stats and live streams at the bottom of the page.
CoLA scared off any talk that their title defence might be over with a statement home win against Team Solent Kestrels.
The Londoners had lost games to Loughborough and Thames Valley in recent weeks but rallied here to knock off the unbeaten Kestrels 72-67.
In a repeat of last season's playoff final, CoLA prevailed once again, this time enjoying a 24-point, six-rebound performance from Ebere Egbirika.
The young guard came off the bench and went to work around the rim, helping the hosts to amass 40 points in the paint, with Blanche Toualeu (10pts, 6reb) the only other Pride player to make it double-digits scoring.
Solent's first defeat of the season came despite the efforts of Faye Endean (19pts, 5reb, 7ast) and Krisztina Velkey-Cleeve (17pts, 9reb, 5ast). With neither team leading by more than eight points across the contest, it was a tight game that the South Coast side will no doubt have been gutted to lose.
Elsewhere this weekend
Ipswich (2-2) moved back to .500 on the season as they beat Worcester Wolves (1-4) 72-52.
Slowly pulling away during the second half, Ipswich enjoyed a 16-8 final quarter to put the game to bed, with Liv Forster top-scoring for the hosts.
Anglia Ruskin University (2-2) also picked up another win to even-up their record, seeing off Bristol Academy Flyers (0-5) 63-57.
The Flyers tried to stage a dramatic fightback to win their first game of the season, but even taking the fourth quarter 21-12 wouldn't be enough. ARU's Courtney Gray continued her fine form to top-score with 19 points.
Cardiff Met Archers II's (0-5) winless streak continues as they went down 74-43 against London Lions II (2-2).
A close game at 29-25 by half-time, London pulled away after the break and put an exclamation point on the final score with a 29-8 fourth quarter.
Fatmata Janneh (29pts, 14reb) was the standout for London, whilst Isobel Bunyan (17pts, 11reb) led the way for Cardiff, who were missing Sol Lemoigne.
A 14-point, 14-rebound double-double from Jess Davies kept Brent Bulls (4-0) as the league's only unbeaten team as they defeated Loughborough Riders (3-2) 57-48.
The hosts led from tip to buzzer in that one despite 10 points, 14 rebounds and eight assists from the ever-productive Alia El Shabrawy.
This weekend's results:
Saturday 29 October
3:30pm - Ipswich 72-52 Worcester Wolves
4pm - Anglia Ruskin University 63-57 Bristol Academy Flyers
Sunday 30 October
2pm - London Lions II 74-43 Cardiff Met Archers II - LIVE STATS
2:15pm - CoLA Southwark Pride 72-67 Team Solent Kestrels - LIVE STATS
5pm - Brent Bulls 57-48 Loughborough Riders - LIVE STATS
.
.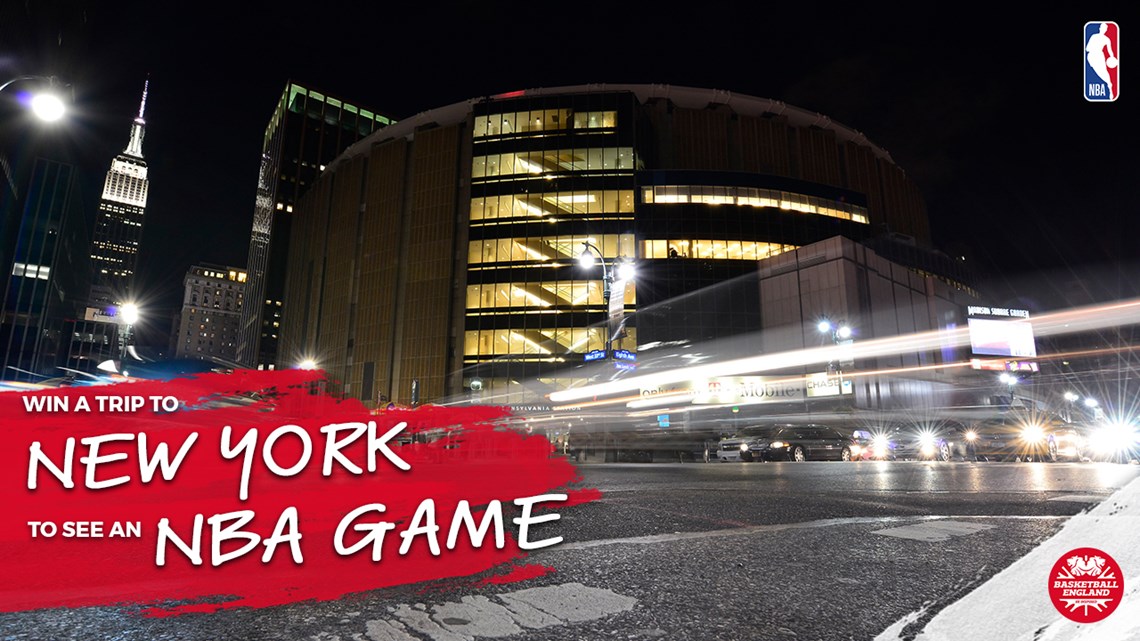 Join Basketball England for free and win a trip to New York City, courtesy of the NBA.
Whether you have a Supporter Account as a fan, follower, enthusiast or advocate, or a Full Account and have paid for a licence to play, coach or officiate in competition, you can enter our prize draw.
Basketball has the power to change lives. Our #GameTime campaign aims to raise awareness of the positive impact that basketball can have on people no matter who they are or where they are from.
.
.