Eight games filled this past weekend in D1M, with big wins for Derby, Worthing and Hemel.
Newcastle, Solent, Bradford and Thames Valley also picked up victories, with TVC's W over Nottingham reducing the number of unbeaten D1M this season to three.
There's a recap of all the weekend's action below and each result is also clickable if you wish to view the live stats. 
Loughborough and Solent played out a quality contest on Saturday, with the Riders stealing a narrow OT victory 85-83.
Ricky Madison had a great game for TSK, closing with an 18-point, 14-rebound double-double. His last-second basket helped send the game to OT but a missed free throw on the and-one play with two seconds remaining denied the Kestrels of a win in regulation.
A tightly-contested OT period saw Loughborough's Justin Hedley score three of his team's eight total points to seal a valuable road W.
Hedley would finish on a team-high 21 points, but props should go to Harrison Gamble for a huge 19-point, 16-rebound double-double and Joe Bielak, who also dropped 19 points.
Greg Durand helped Madison lead the charge for Solent, he had 17 points, whilst Sam Akano added 16 points off the bench and Kai Walker (10pts, 15reb) enjoyed a double-double.
Elsewhere this weekend
Reading Rockets (0-5) started their double-header weekend with an 80-61 loss against Team Newcastle University (3-1). Jordan May's 30-point outing helped the hosts take a pivotal third quarter 30-10, breaking open the tie and sealing a W for the North East side.
Bradford Dragons (3-1) continued their good start to the season with a 92-73 win over London Lions II (0-5). Jordan Whelan was once again the standout for the Dragons, as he had a game-high 37 points.
Nottingham Hoods' (4-1) unbeaten start to the season is over after they went down 96-93 at home against Thames Valley Cavaliers (3-2).
Seth Hall had 30 points for the hosts but his triple as time expired couldn't find the mark to force OT, with Bode Adeluola (27pts) top scoring for TVC.
Hemel Storm (5-0) had no problems against Manchester Magic (0-5), seeing off the North West side 115-54.
Aaryn Rai enjoyed 21 points on 7-8 shooting as one of multiple Storm players who put up eye-catching stats, with eight players scoring 10 or more for Hemel.
Derby Trailblazers' (5-0) closed Saturday night with a 94-72 victory against Westminster Warriors (1-4).
It was the first of two wins on the weekend for DTB, with former London Lions star Jase Harrison (21pts, 5reb, 5ast) featuring heavily for the hosts.
The Trailblazers made it two wins from two on Sunday with a 92-82 W against Reading.
Former BBL man Raheem May-Thompson was in unstoppable form to drop 29 points for Coach Shaw's team, whilst Charlie Brown's pass-first guard performance deserves some love.
The former Academy product played just under 30 minutes of action, dishing out 16 assists whilst only taking two shots in the contest. Brown also enjoyed 10 assists on Saturday, making for a very productive weekend for both Derby as well as Brown's team mates!
Worthing Thunder (5-0) kept pace with Hemel and Derby by seeing off Essex Rebels (2-3) 91-67.
Ronald Blain (24pts, 9reb) was the star of the show for Thunder this week, with 2022 CWG hero Orlan Jackman (17pts, 11reb) added a double-double off the bench.
Essex were led by 15 points from guard Jake Eynon.
This weekend's results:
Saturday 5 November
3pm - Team Newcastle University 80-61 Reading Rockets - LIVE STATS
6pm - Team Solent Kestrels 83-85 Loughborough Riders (After 1OT) - LIVE STATS/LIVE STREAM
6:15pm - Bradford Dragons 92-73 London Lions II
6:30pm - Nottingham Hoods 93-96 Thames Valley Cavaliers - LIVE STATS
7pm - Hemel Storm 115-54 Manchester Magic - LIVE STATS
7:15pm - Derby Trailblazers 94-72 Westminster Warriors - LIVE STATS
Sunday 6 November
5pm - Worthing Thunder 91-67 Essex Rebels - LIVE STATS
5:30pm - Derby Trailblazers 92-82 Reading Rockets - LIVE STATS
.
.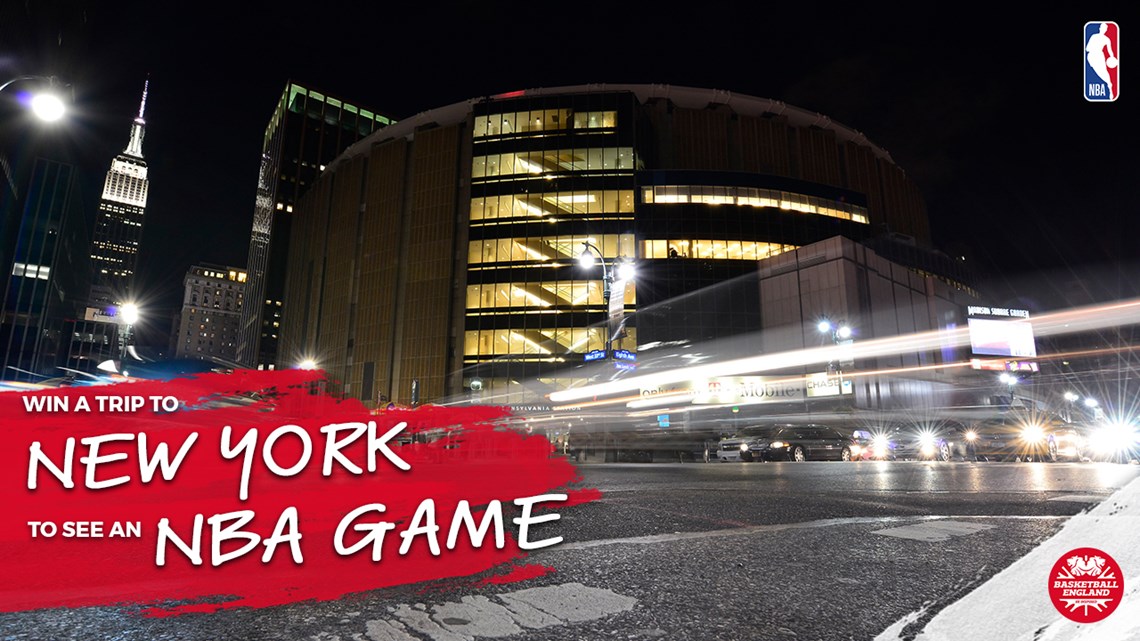 Join Basketball England for free and win a trip to New York City, courtesy of the NBA.
Whether you have a Supporter Account as a fan, follower, enthusiast or advocate, or a Full Account and have paid for a licence to play, coach or officiate in competition, you can enter our prize draw.
Basketball has the power to change lives. Our #GameTime campaign aims to raise awareness of the positive impact that basketball can have on people no matter who they are or where they are from.
.
.
Main image credit - Loughborough Basketball