Basketball England is hosting a series of FREE sports science and medicine (SSM) webinars, featuring three speakers with a wealth of knowledge to share from their time working in elite sport.
Details
20 November 2022 7.30-9:30pm – Collaboration of the Performance Team presented by Alex Sarama
22 January 2023 7.30-9:30pm – Change of Direction: Importance in Basketball; Assessment, Training presented by Rich Clarke
16 March 2023 7.30-9:30pm – Rehabilitation for Elite Athletes; The Collaborative Approach presented by Paul Fisher
Whilst the two-hour discussions will focus on basketball, the learning and education from each can be applied universally to any sporting environment – perfect for coaches and performance support staff, such as strength and conditioning coaches, physiotherapists and performance analysts.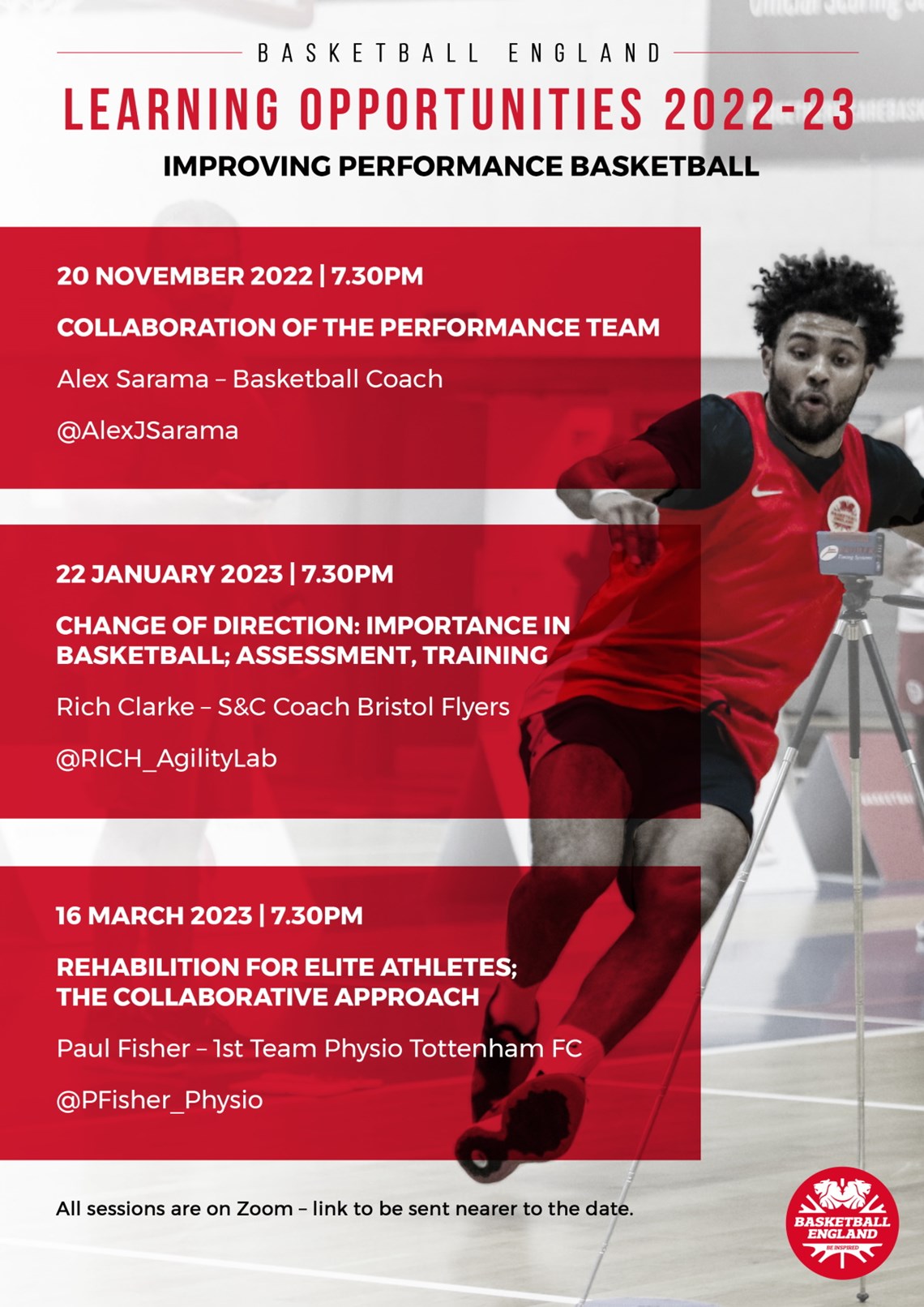 "These talks are a unique opportunity for the basketball community to access expert advice from the UK's best-in-class SSM experts, especially learning how to improve the efficiency of the performance team – developing and improving athletes", said Andy Howse – BE's head of physiotherapy and sports science.
BE Strength and Conditioning Lead Mark Williams said: "We're really pleased to bring these series of workshops to coaches and practitioners working within the talent and performance environment. This is part of a wider piece of work to create a strong synergy between areas of performance in the development of young players in this country."
The speakers
Alex Sarama
Alex shares team and player development ideas for coaches, teams, federations, and organisations all around the world. Alex's focus is on helping coaches stimulate their thinking by combining their personal and practical experiences with the empirical evidence which exists within the research world. Alex specialises in helping coaches make sense of the research, putting this into basketball-specific examples so that coaches can immediately integrate these ideas into their practices. He consults for NBA, NCAA and professional teams, while also serving as Player Improvement Specialist for Paris Basketball in the EuroCup and Head Coach of College Prep in Borgomanero, Italy.
Rich Clarke
Rich is a strength and conditioning coach and education professional who specialises in agility training, athletic movement, problem solving and coach education. Rich runs the S&C for Bristol Flyers Basketball but has worked across a number of sports over the past 10+ years.
Paul Fisher
Paul is Tottenham Hotspur's first team rehabilitation physiotherapist and previously worked as head of sports science and medicine at Great Britain Basketball/Basketball England, and as squad physiotherapist for Essex County Cricket Club. Paul has a special interest in lower limb injury, particularly the foot and ankle, which was the focus of his master's degree.
To access the webinars, complete the form via the link below and a Zoom link will be sent out to you on the day of the talks.
.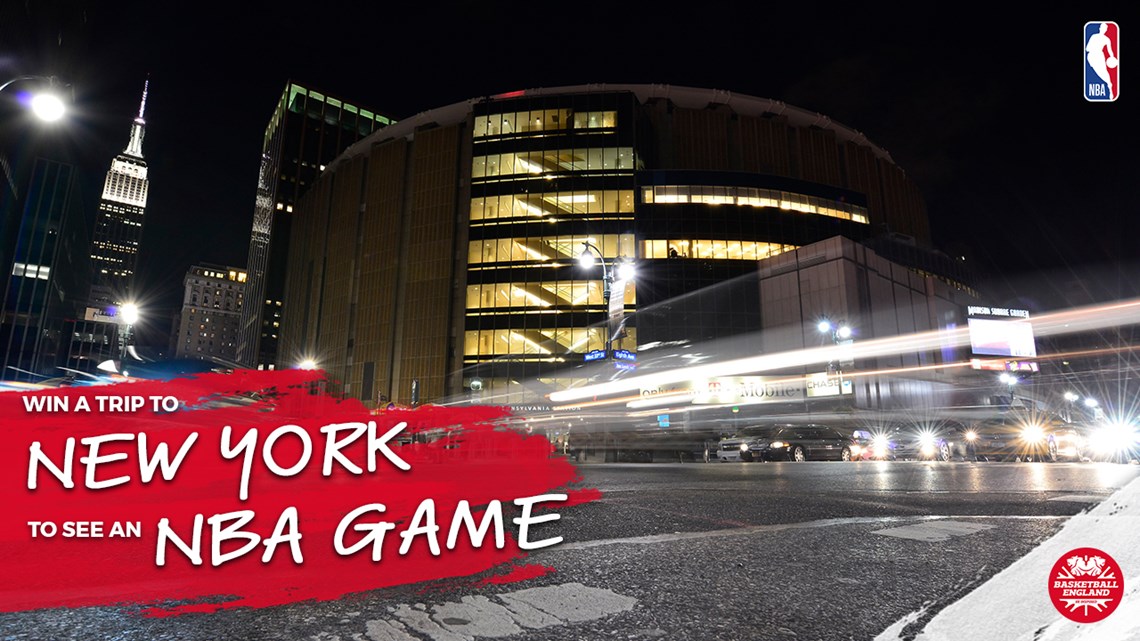 Join Basketball England for free and win a trip to New York City, courtesy of the NBA.
Whether you have a Supporter Account as a fan, follower, enthusiast or advocate, or a Full Account and have paid for a licence to play, coach or officiate in competition, you can enter our prize draw.
Basketball has the power to change lives. Our #GameTime campaign aims to raise awareness of the positive impact that basketball can have on people no matter who they are or where they are from.
.
.