There were plenty of fireworks across D1W this weekend, including Thames Valley's win over Brent.
A loss for the Bulls means that there are no longer any unbeaten teams in the division. With seven of D1W's 12 sides all on either one or two losses so far in 2021/22, that means it's all to play for as we head towards the mid-season break.
We take a look at all the action below, with links to live stats and live streams at the bottom of the page.
Thames Valley and Brent played out one of the games of the season so far this weekend, with TVC pulling out to a late 73-64 win.
Neither team was able to lead by more than five points across the first half before the hosts went on a run in the third to push their advantage up to double digits.
That lead lasted into the fourth before Brent went on a run of their own, dramatically pushing themselves in front with just over two minutes to go.
Thames Valley would end the game on a 12-0 streak to seal the win though, thanks in part to a timely triple from Robyn Ainge.
The former Loughborough guard splashed five of her nine attempts from beyond the arc to close with a team-high 18 points, whilst forward Helene Trailin (14pts, 15reb) added a double-double and Kat Goldsby (17pts, 8reb, 5ast, 5stl) also starred.
Kenisha Whyte shot an efficient 7-8 from the floor for Brent, putting up 19 points, Josephine Maignomo (13pts) and Imogen Youd (10pts) were the only other Bulls to make it to double digits.
Elsewhere this weekend
The weekend began with Reading Rockets (4-1) beating London Lions II (2-3) 59-46.
Taking the opening quarter 19-3 allowed the Rockets to move ahead quickly, building a lead they'd never lose. Lindsey Cleary was just short of a double-double with 14 points and nine rebounds, whilst reigning POTW Ruchae Walton had 16 points and 11 boards for London.
CoLA Southwark Pride (4-2) took care of business as they eased past Bristol Academy Flyers (0-6) 72-49.
The Flyers were held to just 15 points across the second and third quarters combined, putting the hosts in a hole they couldn't escape from despite 13 points from Leila Jepson.
Ebere Egbirika continues to be a spark off the CoLA bench, this time adding 12 points on 5-6 shooting in just over 15 minutes of action, with Blanche Toualeu (10pts, 5reb, 5ast, 5stl) also filling the stat sheet.
Team Solent Kestrels (5-1) picked up their fifth win of the season as they easily saw off Cardiff Met Archers II (0-6) 83-50.
Faye Endean was in unstoppable form for the hosts, dropping 30 points to go with eight rebounds, seven dimes and a pair of blocks in a standout performance.
Loughborough Riders (4-2) ended the weekend by sealing a valuable victory against Ipswich (2-3), with a final score of 84-70.
A tied game at 68-68 with 4:40 remaining, the Riders would end the game on a 16-2 run to blow the game open and provide a final score that didn't reflect what was a more even contest up to that point.
Alia El Shabrawy (26pts, 16reb, 7ast) was impressive for the hosts, with Anna Trett (13pts, 6reb) and Lauren Dabbs (12pts) both playing well off the bench.
Liv Forster top scored for Ipswich, she had a team-high 23 points.
Worcester Wolves forfeited their game with Anglia Ruskin University, due to take place on Saturday, giving ARU a 20-0 win.
This weekend's results:
Saturday 5 November
2pm - London Lions II 46-59 Reading Rockets - LIVE STATS
3pm - Bristol Academy Flyers 49-72 CoLA Southwark Pride - LIVE STATS
Sunday 6 November
2pm - Thames Valley Cavaliers 73-64 Brent Bulls - LIVE STATS
2pm - Team Solent Kestrels 83-50 Cardiff Met Archers - LIVE STATS/LIVE STREAM
4pm - Loughborough Riders 84-70 Ipswich - LIVE STATS/LIVE STREAM
.
.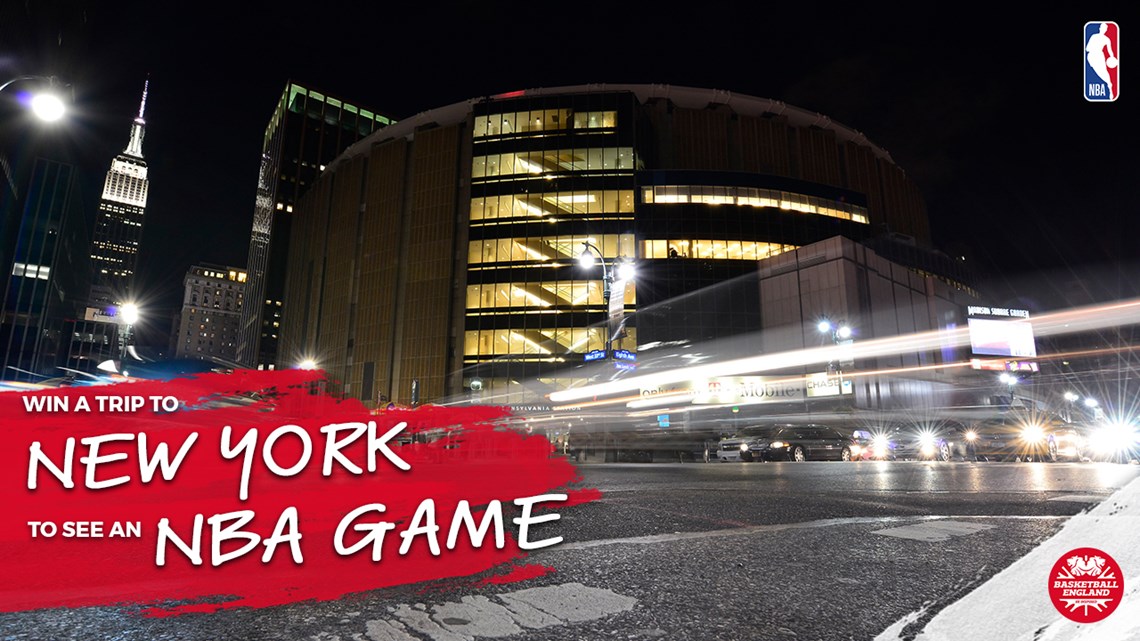 Join Basketball England for free and win a trip to New York City, courtesy of the NBA.
Whether you have a Supporter Account as a fan, follower, enthusiast or advocate, or a Full Account and have paid for a licence to play, coach or officiate in competition, you can enter our prize draw.
Basketball has the power to change lives. Our #GameTime campaign aims to raise awareness of the positive impact that basketball can have on people no matter who they are or where they are from.
.
.
Main image credit - Flo Alalade