Basketball England has released provisional dates for next season's Talent activity.
With over 1450 players and 75 staff members forming the current Talent pathway, there has been a strong push to draft a calendar to plan around ahead of the 2022/23 season.
The dedicated clubs who support the Talent pathway will also be able to plot around the upcoming dates, creating a joined-up approach to performance basketball across the country.
The first date of note is Saturday 10 September when coaches, Sports Science and Medicine (SSM) personnel and affiliated practitioners will be able to attend the BE Performance Conference (location to be confirmed).
The first Aspire window will then fall across 17-28 October, with other dates scheduled in November and December before the turn of the year.
The full calendar is available below: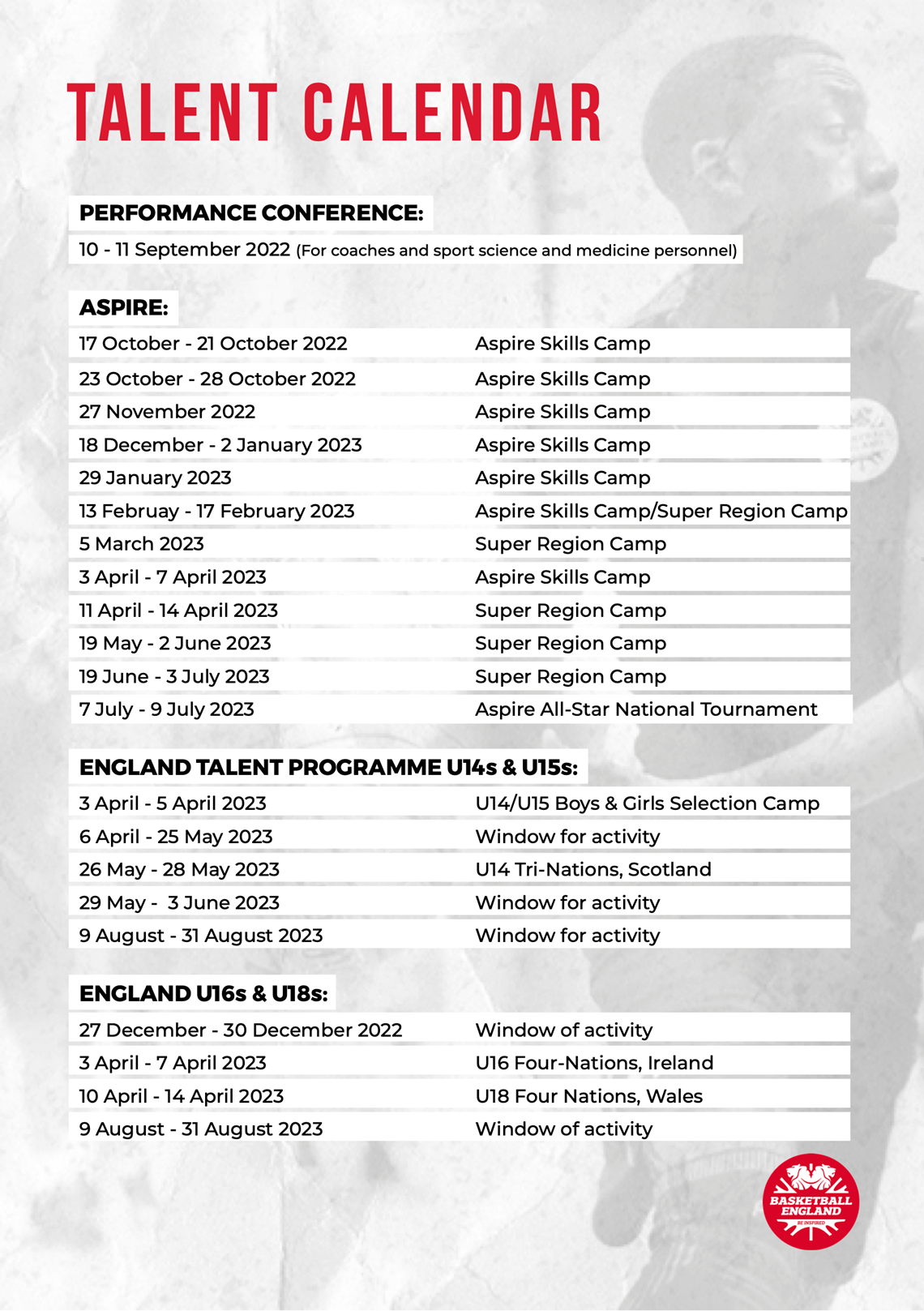 Basketball England's Head of Talent and Performance Steve Bucknall said:
"We're pleased to have this draft calendar in place as we look forward to what should be another excellent season of performance basketball.
"As the programmes look to build on what they did a year ago, we've worked hard internally to ensure synergy across both the Talent and Competition departments.
"Some dates across the Talent calendar have been released from NBL competition for example, ensuring all our performance players can attend camps and sessions where required.
"With competitions like the Tri and Four Nations plus the Aspire All-Star National Tournament set to return, it's sure to be an exciting 12 months."
Across the season, 11 contact days of Skills Camps and six contact days of Super Region Camps are to be delivered. The wider windows are offered as a means of providing flexibility to each programme and final dates will be confirmed by each region and super region as each window approaches.
It is also worth noting that where there is a window scheduled it doesn't necessarily mean activity will take place. Each window will be utilised where required, allowing further flexibility to each programme as to how they operate across the year.
To find out more about the Talent Pathway, please use the button below.
.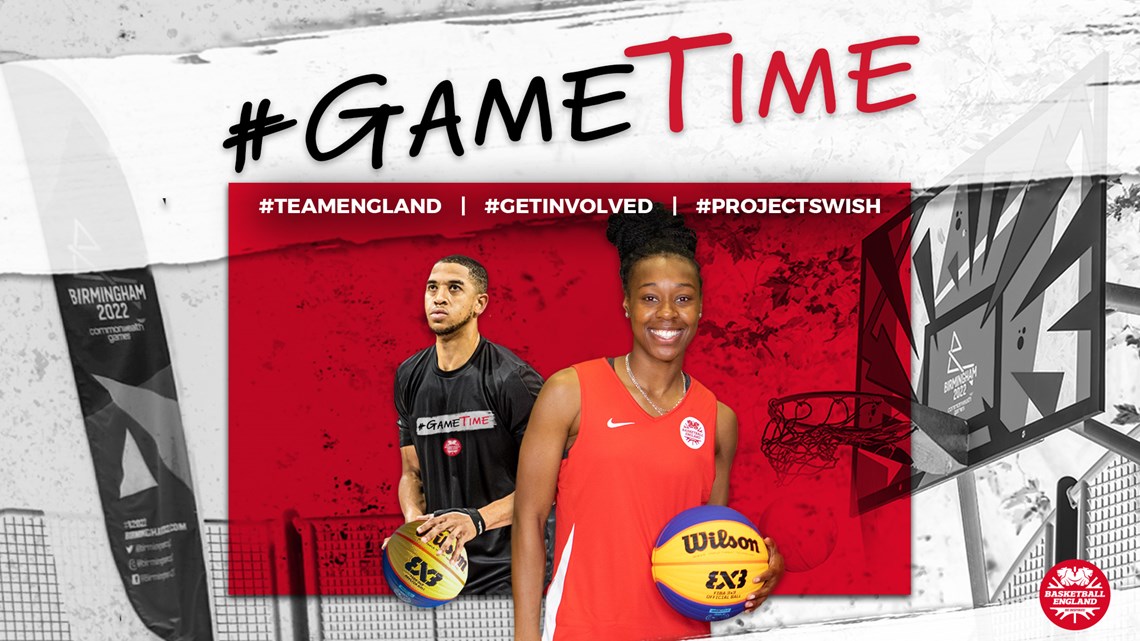 Basketball has the power to change lives. The #GameTime campaign will aim to raise awareness of the positive impact that our sport can have on people no matter who they are or where they are from.
Basketball England aims to engage one million people in basketball via the Commonwealth Games 2022, 3x3 and more. 
Whether you want to:
...regardless of age, gender or background, across every part of the basketball family, it's #GameTime!