Basketball England Talent Programme Officer Meehra Gorasia, said:
"For the 2021/22 season, we reset the Aspire to ensure England's talented 11-15-year-olds received best-in-class coaching and support to develop and hone their basketball skills.
"To celebrate the new super-region model, we wanted to engage a cross-section of our Aspire athletes and co-create new kits for the much-anticipated All-Star event. It was important that each of the super-regions had an identity that was inspiring and represented the young people involved.
"The project helped us connect with our players and gave them an opportunity to shape the future of Aspire, creating mementos for their peers to enjoy long after their time on the programme. These jerseys are now legacy pieces for Aspire and will motivate future generations of talented basketball players to strive to represent their regions at future All-Star events." 
Triple Double Founder and Creative Director Paul Jenkins, said: 
"Collaborating with inspiring 11-15 year old Aspire players for the new Super Region team identities, shows the true power of youth co-creation. By combining the power of creativity and a real world project opportunity, these talented young people were able to engage with basketball in a brand new way.
"It has been a real privilege to facilitate and guide these young people as they reviewed, designed and launched the project, and I'm confident it will spark other organisations across the sports sector to take notice on how to work with young people directly to help them become physically active.
"At Triple Double our job is to deliver impact for young people across sport and education, providing them with creative and educational experiences that give them the opportunity to develop life and employability skills; CV-worthy projects and so much more."
England and Ipswich basketball player Olivia Forster, was part of the 2019/20 Aspire cohort and was asked to contribute to the project, she said:
 "Aspire was the first opportunity I had of playing basketball at an elite level, it contributed to my progression as a player, who now plays for her country, and also helped me to become more confident.
"When deciding on what was important in the kit, I felt that a sense of belonging, and pride should be installed in the design. Hopefully new and younger players will appreciate this and wear it with pride."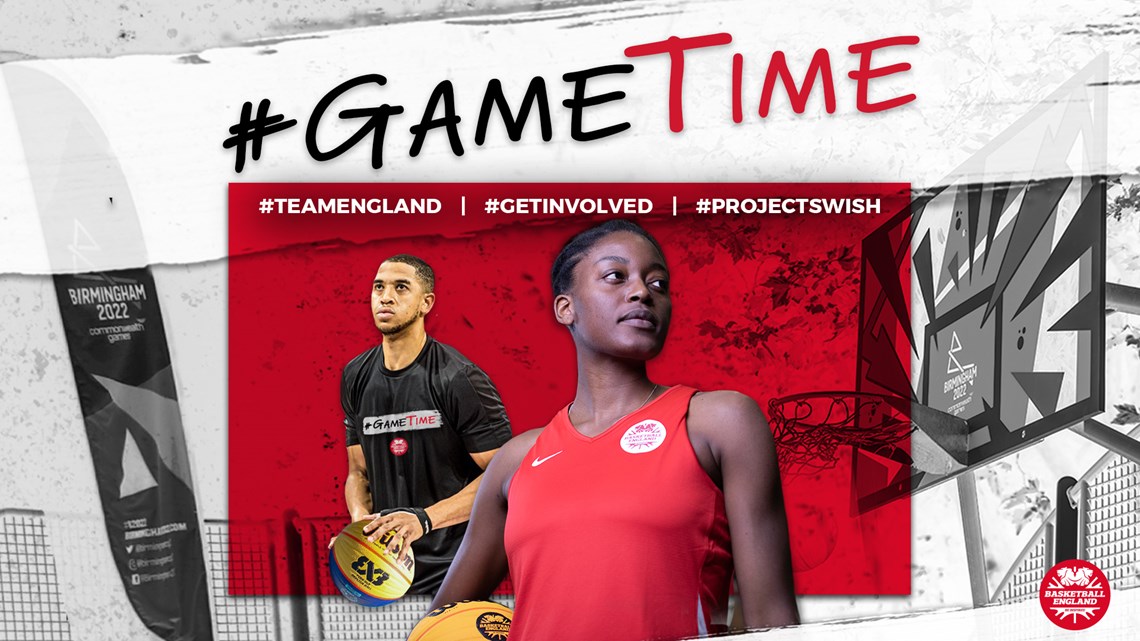 Basketball has the power to change lives. The #GameTime campaign will aim to raise awareness of the positive impact that our sport can have on people no matter who they are or where they are from. 
Basketball England aims to engage one million people in basketball via the Commonwealth Games 2022, 3x3 and more.  
Whether you want to: 
Support Team England

 

#GetInvolved as a player, coach, official, volunteer or fan

 

Or improve your local court with #ProjectSwish

 
...regardless of age, gender or background, across every part of the basketball family, it's #GameTime!