The opening three Jr. NBA finals events created plenty of memories as well as high-quality play across stops at Bristol, Worcester and Nottingham.
Beginning a three-week stretch that will see another five events take place before the season finale at Manchester's National Basketball Performance Centre on 5 July, the South West, West Midlands and East Midlands' showpieces didn't disappoint.
With each event crowning conference winners in both the East and West, those victors then went head-to-head to decide each league's overall winner for 2021/22.
There was also a shooting contest during each stop, crowing the top sharpshooters from the three regions as their teammates supported with plenty of enthusiasm.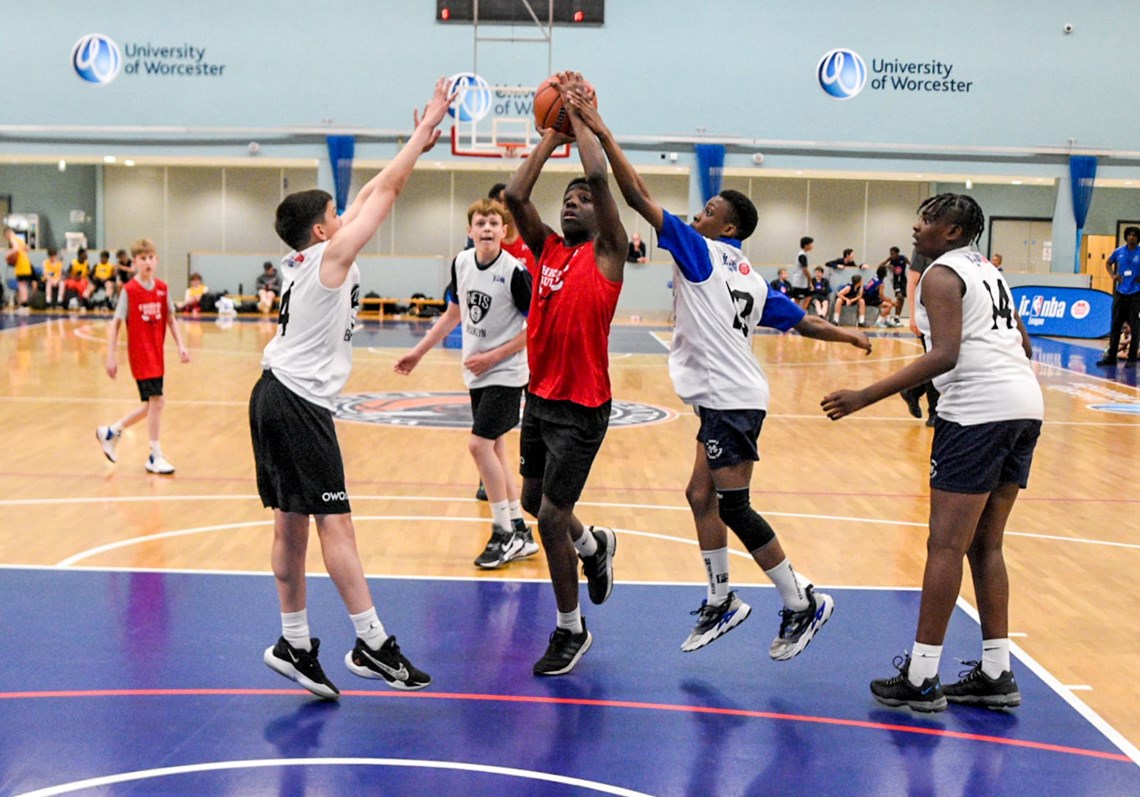 The South West final in Bristol saw a pair of wins for the same school, with Bristol Met Academy taking home a championship ring at both Y7 and Y8 level.
It was a clash of new-school champs vs 90s legends with Chicago Bulls' Met Academy coming out on top in the Y8 final, beating Golden States' Penryn College 53-11.
It was double-delight for Met as their Y7s also triumphed, with Milwaukee beating Penryn once again, this time as LA Clippers, 38-16.
The West Midlands event from Worcester University was also a hit, with Twycross House (Y7) and St Peter's Collegiate Academy both ending their season with a championship.
Twycross brought another title to one of the most successful franchises in NBA history, Boston Celtics, as they beat Dallas Mavericks' Perryfields Academy.
In the Y8 final, St Peter's Collegiate Academy managed to win it all for not just one but two NBA teams! Wearing the red of Portland this season, they clashed with Bishop Challoner Catholic College as the Chicago Bulls in the final .
That meant St Peter's switched to the white of Brooklyn instead, but it didn't slow down their pursuit of a championship as they eventually emerged victorious.
The week's activities closed in the East Midlands at Nottingham's Wildcats Arena, with Northampton School For Boys claiming the second double-win of the week as they took both titles.
NSB as the Washington Wizards beat The Redhill Academy as Oklahoma City Thunder 42-16 in the Y7 final, whilst the Bucks won it all in Y8, knocking off the New Orleans Pelicans of Outwood Academy Portland in an OT thriller, 29-20.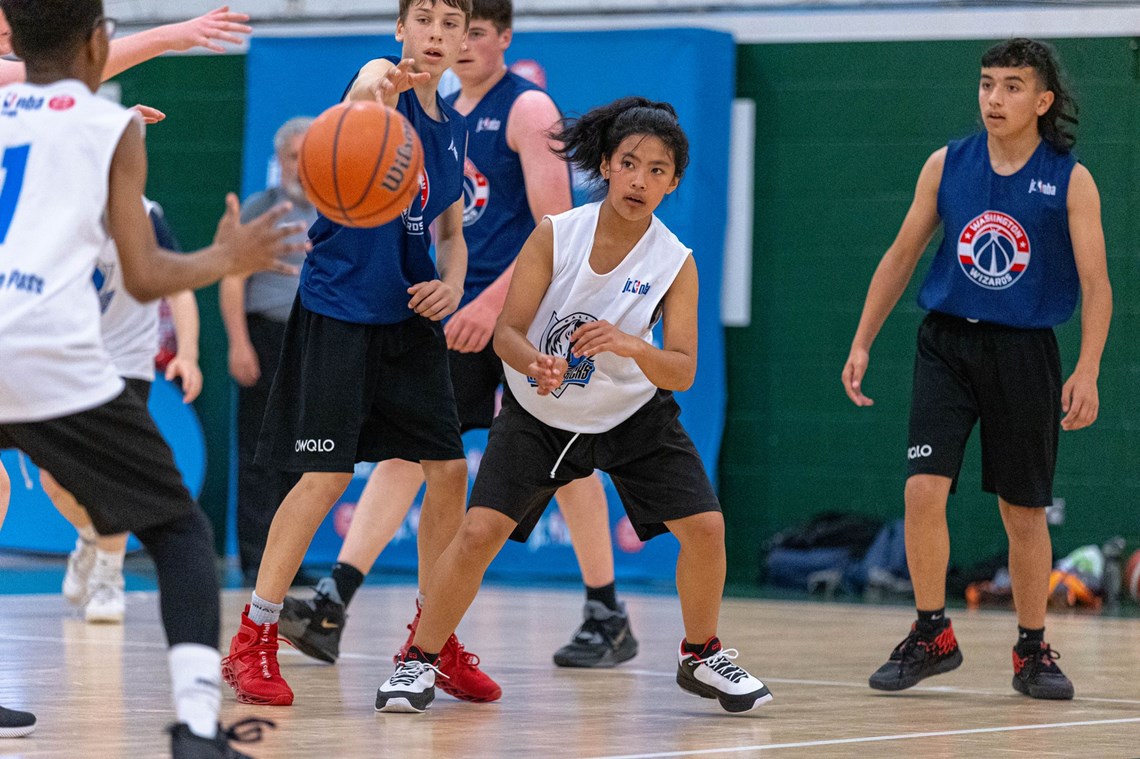 There are six more events to come before the end of the 2021/22 season, with Crawley (South East), Essex University (East) and UEL (London) all hosting finals next week. London's showpiece will be a two-day events on 23 and 24 June, with the other two events taking place on the Tuesday and Wednesday.
Yorkshire (Leeds Beckett University, 28/06), North East (Vertu Arena Newcastle, 29/06) and North West (NBPC, 05/07) will then bring an end to the roadshow of events, crowning worthy championship winners from across the country.
There's a gallery of the best of this week's action below, and click the button to read our preview that includes a full list of results where available.