British basketball superstar Ovie Soko sat down with us to chat about 3x3 basketball and Team England's prospects at the Commonwealth Games in Birmingham this month.
The England men and women will be going in search of medal success on the half-court from 29 July.
And GB star Ovie, who will return to the BBL with London Lions next season, is right behind them. Hear what he has to say about the fast-paced and rapidly expanding form of the game - and how he thinks our two teams will fare in the video above.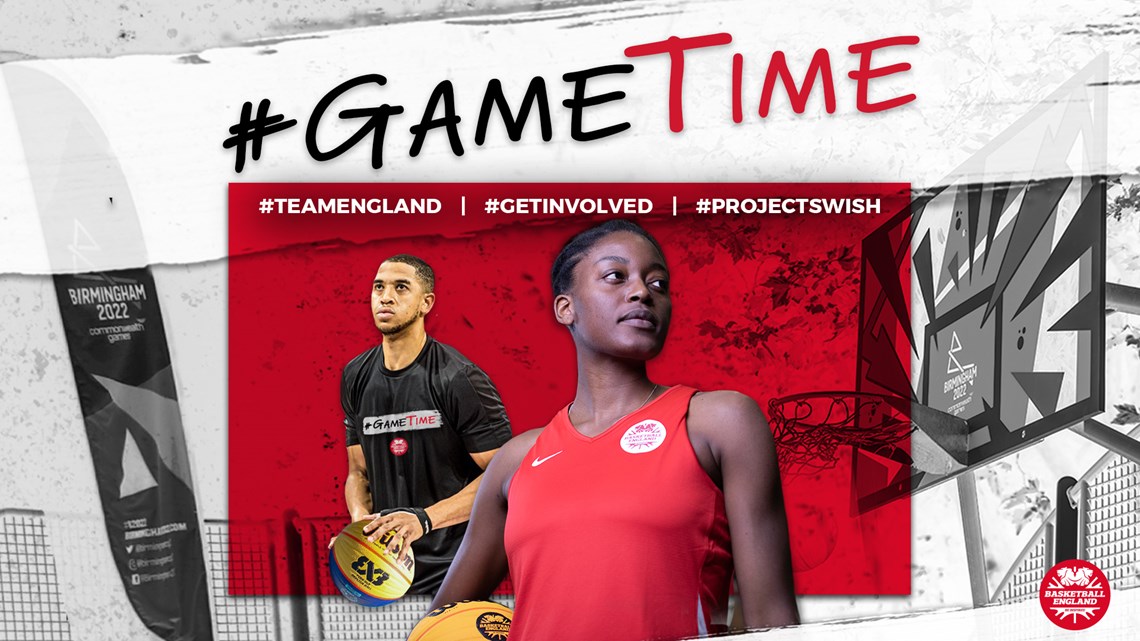 Basketball has the power to change lives. The #GameTime campaign will aim to raise awareness of the positive impact that our sport can have on people no matter who they are or where they are from.
Basketball England aims to engage one million people in basketball via the Commonwealth Games 2022, 3x3 and more. 
Whether you want to:
...regardless of age, gender or background, across every part of the basketball family, it's #GameTime!