The penultimate day of NBL Awards Week is here, with WNBL Division One next up.
After Monday's NBL Division Three honours, Tuesday's WNBL Division Two awards and yesterday's NBL Division Two selections, it's time for the standouts from D1W to earn their share of the spotlight.
Based on performances across the regular season, we now have just one more league to cover, NBL Division One, ahead of this weekend's Senior Playoff Finals at Manchester's National Basketball Performance Centre.
Wilson Player of the Year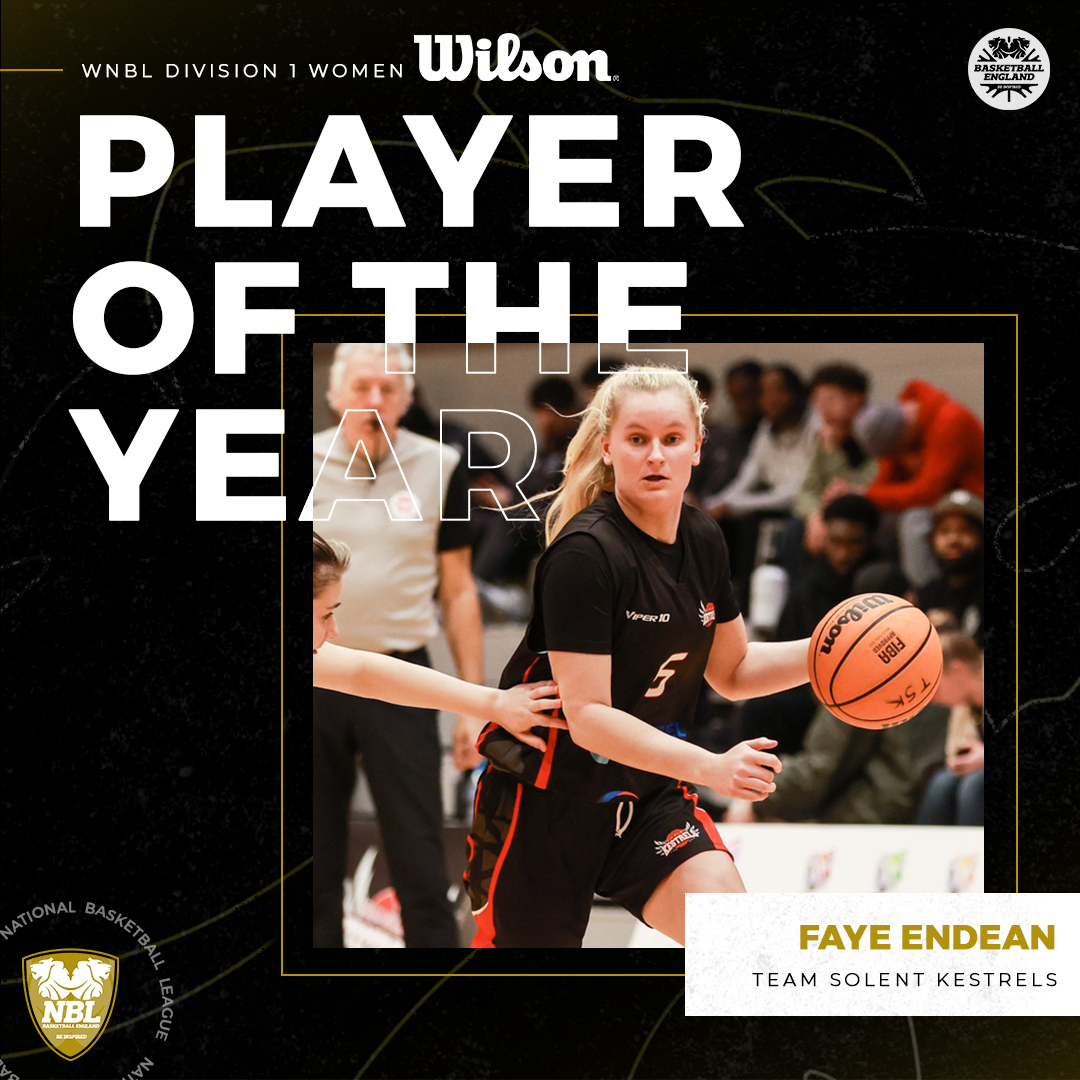 This season's Wilson Player of the Year for WNBL Division One is Team Solent Kestrels' Faye Endean.
The 19-year-old standout produced some truly impressive all-round numbers this season to carry the South coast programme to a first D1W regular season title since 2016/17.
Endean finished second in the league's efficiency charts, averaging 19.1PPG, 7.1RPG, 7.0APG and 3.8SPG across a stellar campaign.
The assist and steal numbers were both league-highs, showing how Endean could impact Solent's fortunes at both ends of the court when called upon.
The Kestrels eventually closed with an impressive 19-3 record, with Endean doing more than her fair share to push her team to new heights.
Wilson Coach of the Year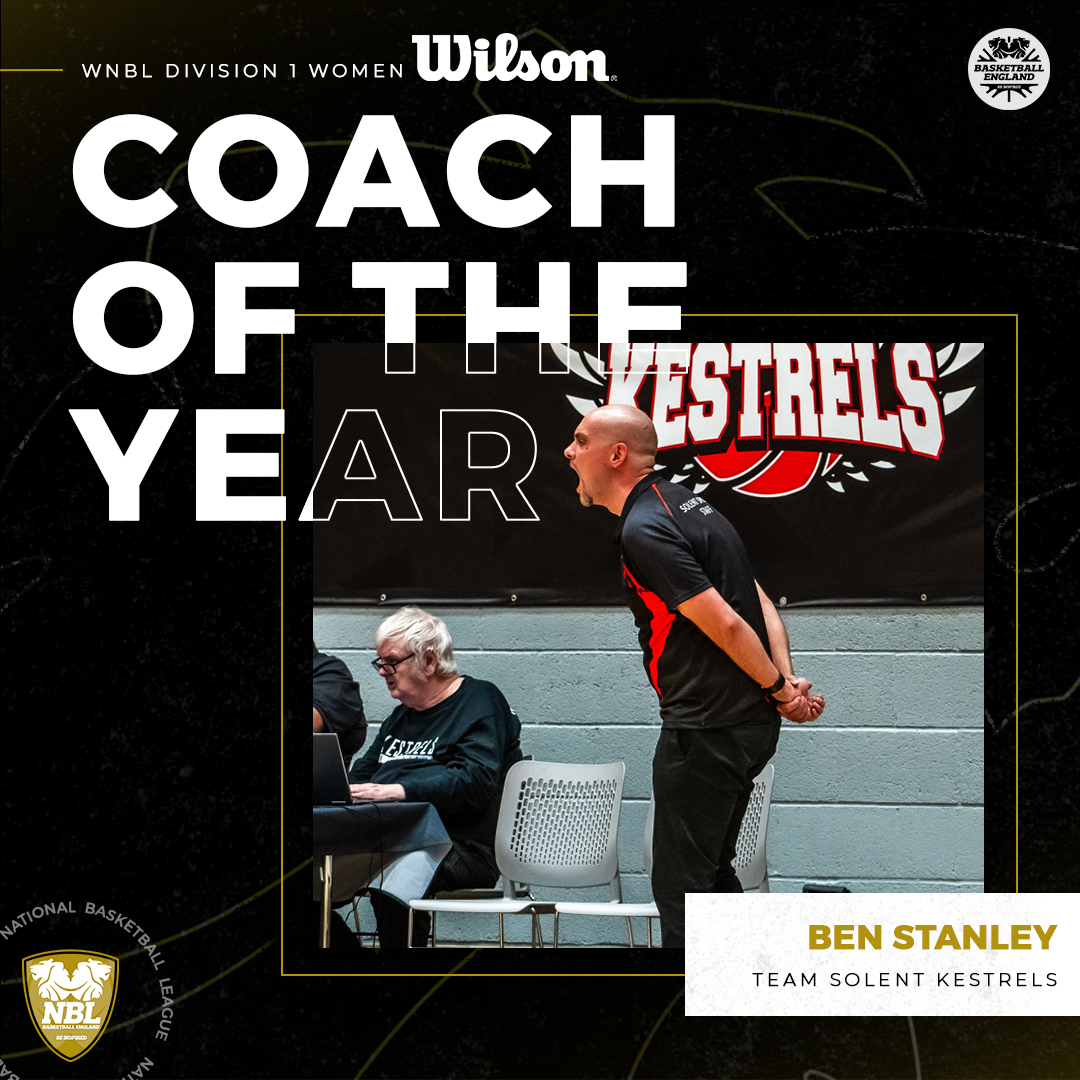 It's a Solent double-up at the top of the awards as Kestrels' coach Ben Stanley has also been honoured.
The former Nottingham Hoods man worked with both the Men and Women this season, producing some impressive results across the club.
Improving on Solent's 13-9 record and a seventh place finish from a year ago, Stanley clearly got the best out of the current roster whilst also aiding the development of young stars like POTY Faye Endean, plus Erin Caldwell, Anna Nevison and more.
D1W Team of the Year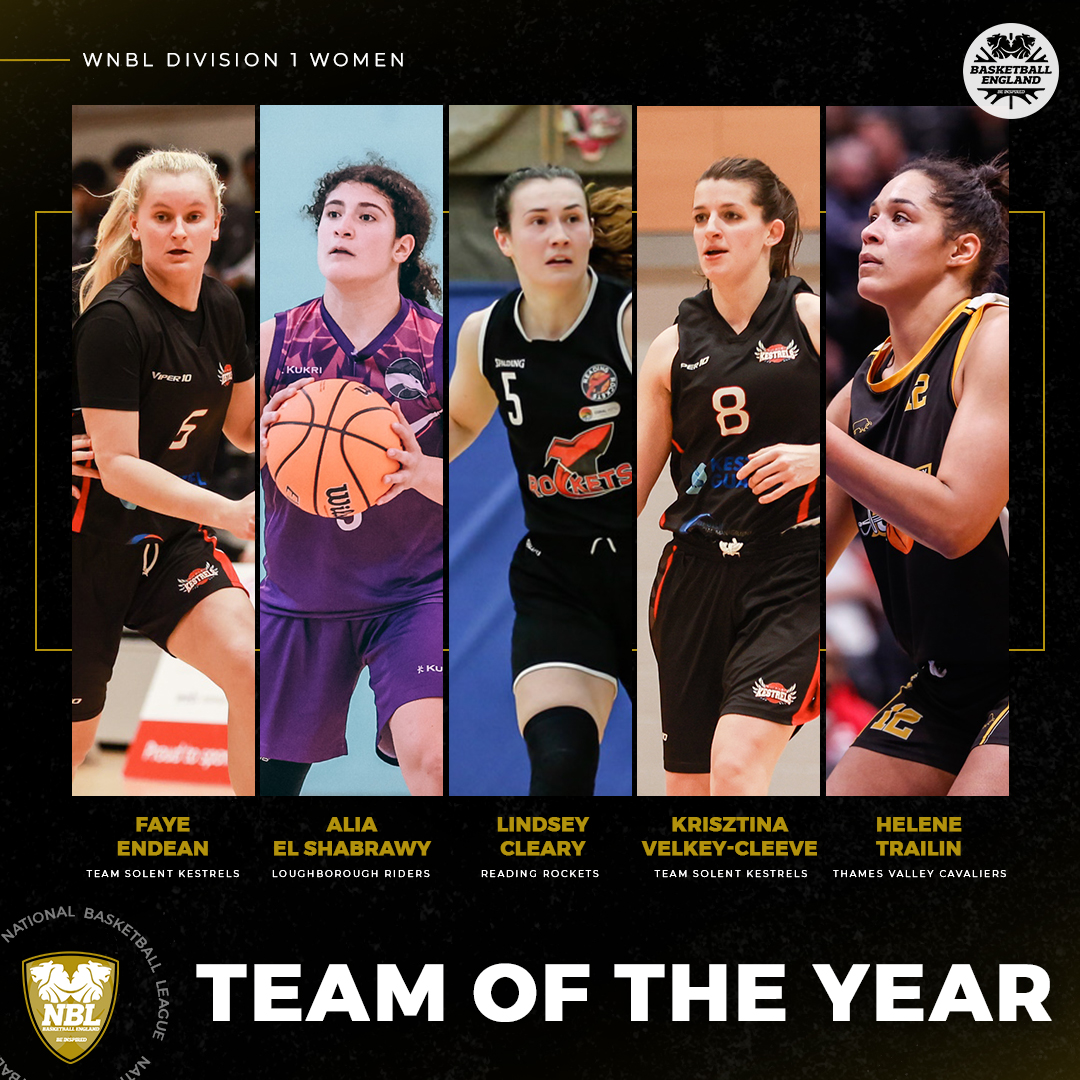 POTY Endean is joined in the league's Team of the Year by Loughborough standout Alia El Shabrawy, with the talented guard finishing in the top ten for efficiency, plus points (16.3PPG), FT% (79.8%), rebounding (9.8RPG) and assists (4.9APG).
American Lindsey Clearly (16.3PPG, 11.0RPG) led a Reading revival as one of the signings of the season, turning the Rockets' fortunes around from their 4-18 campaign a year ago to a top four finish in 2022/23.
Endean's team mate Krisztina Velkey-Cleeve also gets the nod, making the cut after her 13.4PPG, 9.0RPG, 5.9APG season, whilst Thames Valley forward Helen Trailin (11.5PPG, 12.2RPG) is able to add further accolades to her WNBL National Cup MVP award after helping the Cavs to a second place finish as one of the league's top forwards.
British Team of the Year
Endean also anchors the league's British team of the year, with four new team mates slotting in.
Another young star in Fatmata Janneh (22.9PPG, 12.9RPG) lit up D1W this season, with the Lions' prospect sealing the league's scoring title before her upcoming move the NCAA1's Saint Peter's.
Janneh's team mate Ruchae Walton also enjoyed a strong season for the Lions, averaging 19.5PPG, 6.9RPG and 3.4SPG as one of the league's top two-way threats.
Cardiff may have struggled this season but that didn't slow the development of obvious talent Issy Bunyan, with the Archers prospect clocking up 15.4PPG and 13.6RPG, plus a league-best 3.1BPG, as she made it back-to-back selections to this side.
Brent enjoyed life in their debut D1W season, and much of that was due to Jess Davies, who looked at home at this level with 9.8PPG and 10.0RPG numbers.
Defensive Player of the Year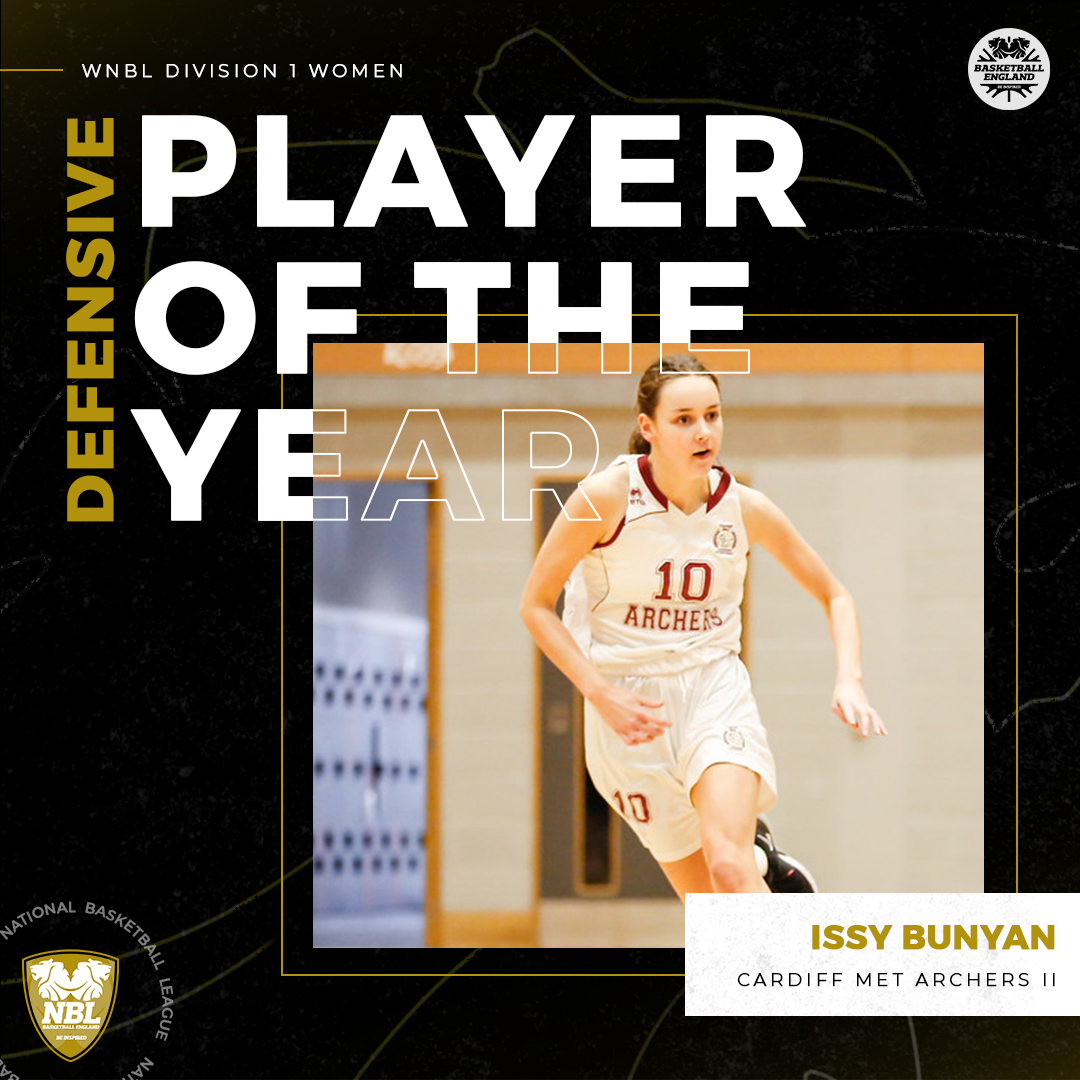 Given her prowess in the shot blocking department, it's no surprise to see Cardiff's Issy Bunyan sealing the league's Defensive Player of the Year award.
Whilst defensive work often goes unnoticed on the stat sheet, D1W coaches across the league were clearly impressed with Bunyan's work despite Cardiff's 1-21 record.
Pulling down 7.8 defensive boards per outing, plus the league-leading 3.1BPG and another 3.0SPG as well, Bunyan knew how to make life hard for her opponents this season before she heads to D1 programme Montana State.
Young Player of the Year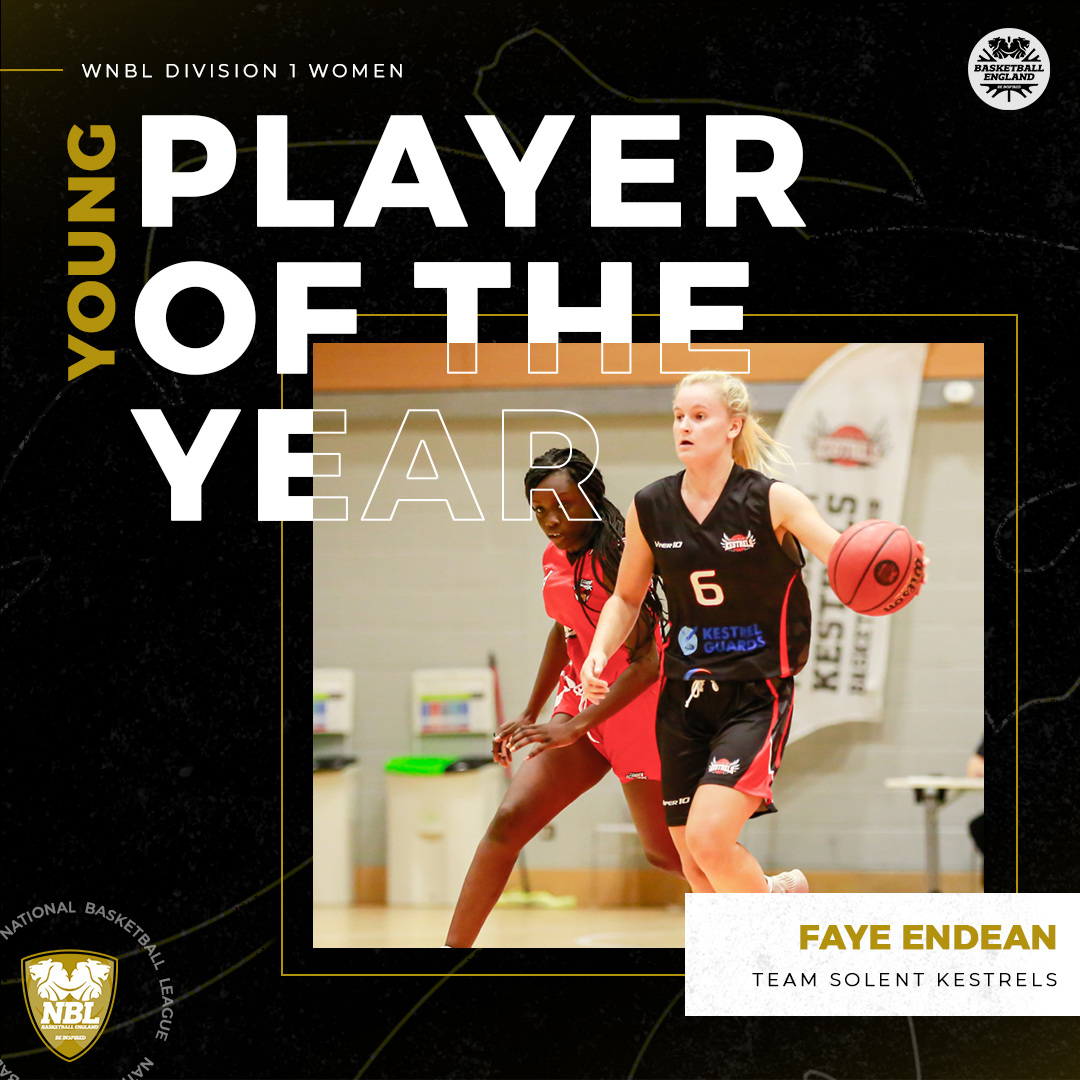 Given her nominations from across the league as D1W's overall Player of the Year, Faye Endean has also snagged the 2022/23 Young Player of the Year honour as well.
Awarded to players aged 19 and under, Endean shone despite her relative inexperience, cementing her place as one of the most prolific basketball prospects in the country.
Best Game Day Experience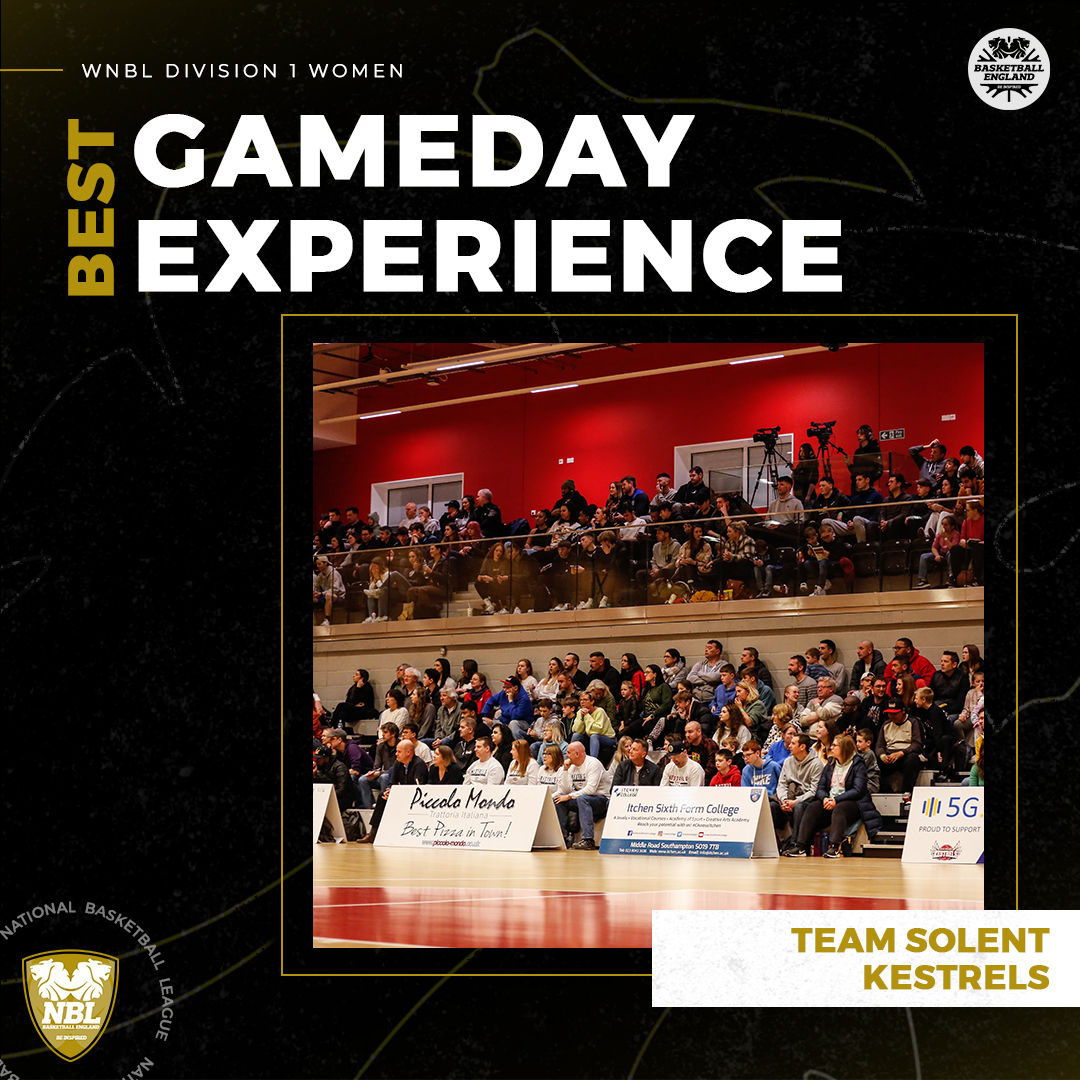 For the second year in a row, Team Solent Kestrels fans have been able to enjoy the league's best game day experience.
With the Kestrels snagging this award last season as well, Solent Sports Complex is clearly one of the top venues in the country to take in the game, and the club also boasts a top live stream offering to boot.
Process
As with the awards from previous seasons, each head coach from across the league was invited to nominate a selection of their own players that they considered in the running for each accolade.
Each shortlist was then compiled centrally and sent back to the club's involved, and each head coach was given three votes to allocate across this year's shortlist (with teams unable to vote for their own players).
A first place vote was worth three points, a second place vote was worth two points, and a third place vote was worth one point, and the recipient with the highest number of points was the winner.
For Player of the Year, Team of the Year and British Team of the Year, coaches were given five votes to distribute rather than just three.
Senior Playoff Finals
Today's awards continue the week of NBL and WNBL end of season honours in the lead up to this weekend's senior playoff finals at the National Basketball Performance Centre in Manchester.
To purchase tickets for the event, please click the button below. Coverage of the event will be available through our NBL social channels, as will the remaining awards from the rest of this week.
.

Join Basketball England for free. Whether you have a Supporter Account as a fan, follower, enthusiast or advocate, or a Full Account and have paid for a licence to play, coach or officiate in competition, you can be part of the basketball family.
Basketball has the power to change lives. Our #GameTime campaign aims to raise awareness of the positive impact that basketball can have on people no matter who they are or where they are from.
.