The first round of Aspire Super Region camps gets under way next week as some of the country's best young talent comes together on the road to the All Star National Tournament.
Players – U13 and U15 boys and girls – have been selected from the Aspire Regional Skills Camps and will attend four groups of sessions in the North, Central, London and South Super Regions.  
Each camp will be made up of six days of activity, from which selections will then be made for the teams which will take part in the All Star National Tournament at the National Basketball Performance Centre, Manchester from Friday 7 July to Sunday 9 July. 
The Super Regions are defined as follows: 
North 

– North East, North West, Yorkshire regions

 

Central

 – East Midlands, South West, West Midlands regions

 

London

 – London region (North & South)

 

South

 – East, South, South East regions

 
Steve Bucknall, Basketball England Head of Talent and Performance, said:
"Congratulations to the players who have been selected for the Super Region camps. We're looking forward to all of them coming in, continuing to show a positive attitude to learning, developing and becoming better players. 
"We have a great group of coaches to work with them and are excited about what lies ahead as we progress towards the All Star tournament this summer." 
Dates, venues and staff for the Super Region Camps are confirmed below. Those not yet confirmed, or only partially confirmed, will be in the windows outlined on the Talent Calendar. 
This page will be updated as soon as possible with the remaining information. 
NORTH 
5 Mar, All Saints Sports Centre
11, 12 Apr, All Saints Sports Centre
29 May, Manchester Basketball Centre
18 Jun, All Saints Sports Centre
2 Jul, Manchester Basketball Centre
Head Coaches: Robert Park, Jake Shuttlewood, Vanessa Ellis, Natalie Feurtado
Assistant Coaches: Ryan Weir, Anthony Reed, Calvin George, Katie Lamond
Camp Director: tbc
Supporting Camp Director: tbc
Our North Super Region Camp Director can be reached at [email protected]
CENTRAL 
All sessions at Doug Ellis Sports Centre
5 Mar
12, 13, 14 Apr
30 May
10, 11, 25 Jun
Head Coaches: Stephen Barnes, Emanuel Jr. Bradshaw, Gemma Salmon, Shanice Turner
Assistant Coaches: Scott Burchnall, Chris Mountford, Caitlyn Riley, Douaine Anderson
Camp Director: Wayne Brooks
Our Central Super Region Camp Director can be reached at [email protected]
SOUTH
All sessions at Essex Sports Arena
16, 17 Feb
20, 21 May
24 Jun
2 Jul
Head Coaches: Ross Norfolk, Charlie Haynes, Nick Drane, Tor Freeman
Assistant Coaches: Mitchell Timmins, Robbie Connell, Kiely Reed, Bjorn Westman
Camp Director: Charlotte Redhead, Sarah Goddard
Our South Super Region Camp Director can be reached at [email protected]
LONDON
16, 17 Feb, Ark Putney Academy
5 Mar, Crest Academy
11 Apr, Crest Academy
22 May, UEL
24, 25 June, UEL
Head Coaches: Stephen Onireti, Charles Vuong, Ruth Eytle, Caroline Charles 
Assistant Coaches: Michael Martin, Stephron Andrew, Marlan Henry, Jaron Thomas 
Camp Director: Ozan Ture 
Supporting Camp Director: Nikki Sealy 
Volunteer Coaches: Damien Plummer, Chanel Mubeen, Sonia Lei, Doreen St Marthe
Our London Super Region Camp Director can be reached at [email protected]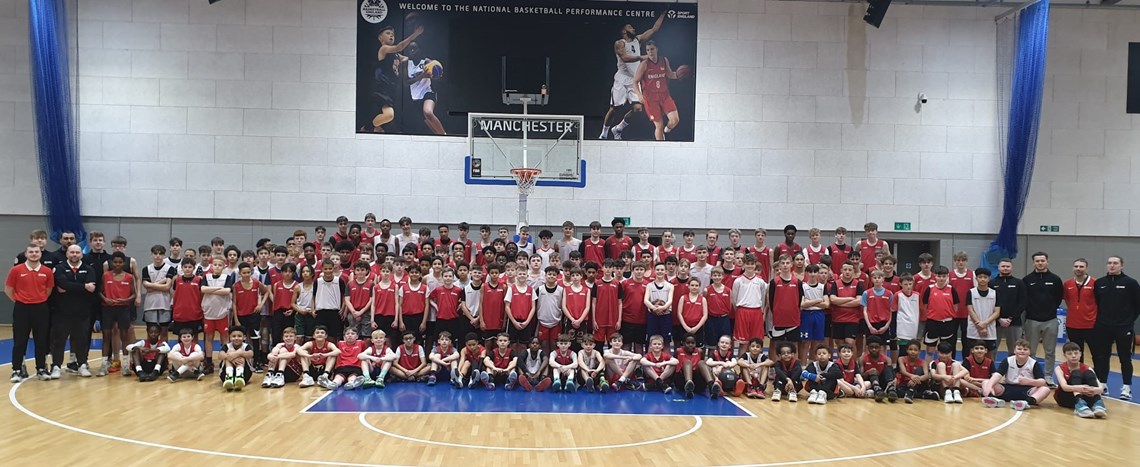 North Region initiative 
During the round of Regional Skills camps the North regions trialled a new collaborative way of working. 
North Regional Talent Manager Neal Hopkins brought together the three regions under his leadership to 'share, learn and develop'. 
More than 150 boys and coaches from the North West, North East and Yorkshire converged on the NBPC (pictured above) for a specially arranged session. The girls of the same Aspire regions will have a session in Sheffield this month. 
Neal Hopkins, North Regional Talent Manager, said:
"Bringing together the North for a 'Super Aspire' is something I've wanted to implement since I took the RTM role. To have over 150 athletes as well as coaches and support staff from across the regions come together, to share, learn and develop is a highlight for our basketball community.  
"The day was highly successful and will be replicated for the girls' programme on the 17 February in Sheffield, the staff have been brilliant throughout the programme and I look forward to seeing Aspire continue to grow under their expertise. 
"The idea was always to make sure each region could measure itself against the next, this really helps in building a bigger picture and the setting of standards. It's so important to build our community and clearly bringing people together helps with this. Aspire provides the perfect platform to develop a culture of sharing and purpose, hopefully we can continue to grow this as we move forward." 
Rob Park, North West Aspire head coach, said: 
"It was a great experience for the kids and I am confident that they will have all learned new skills. The camp enabled both players and coaches to be exposed to, and challenged by, different voices, coaching methods and points of view - which is obviously important in both player and coaching development.  
"It was also an opportunity for the players to see what the level is like across the region and identify where/how much they need to improve. Seeing the best players competing together also helps the coaches to select talent for Super Regions without being hamstrung too much by pro-rata selection by region.  
"The coaches worked very well together and delivered an organised and joined-up camp."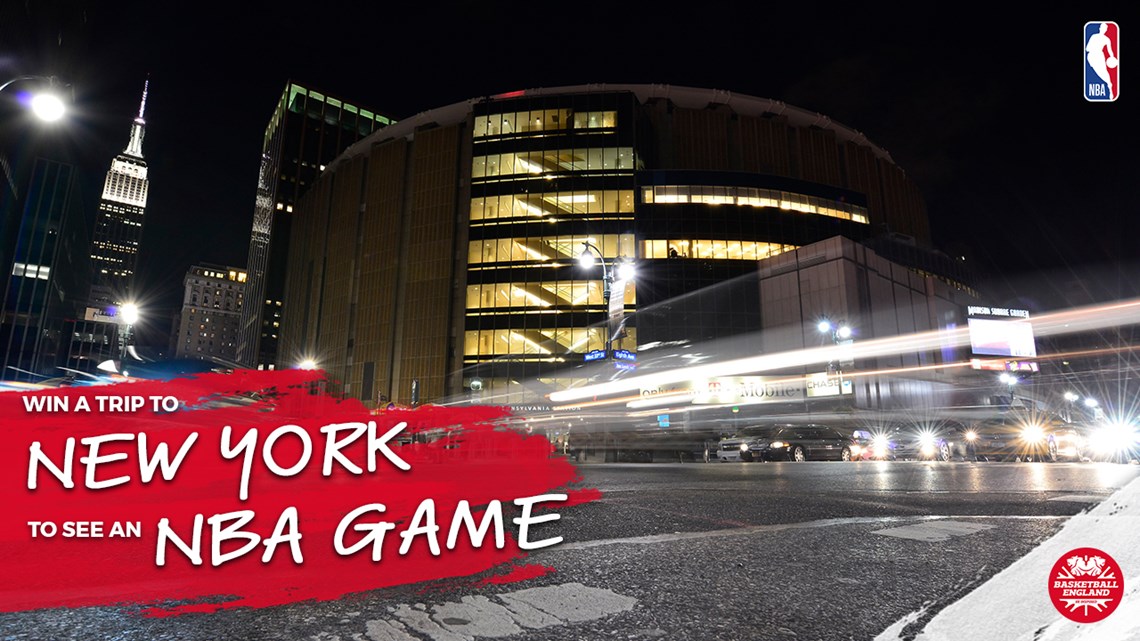 Join Basketball England for free and win a trip to New York City, courtesy of the NBA.
Whether you have a Supporter Account as a fan, follower, enthusiast or advocate, or a Full Account and have paid for a licence to play, coach or officiate in competition, you can enter our prize draw.
Basketball has the power to change lives. Our #GameTime campaign aims to raise awareness of the positive impact that basketball can have on people no matter who they are or where they are from.
.
.