The big games just keep on coming in D1W with another blockbuster clash this weekend.
Reigning champs CoLA take on National Cup winners and title challengers Thames Valley as one of seven games over the coming days.
Leaders Solent are also in action, whilst the number of games remaining for Cardiff and Bristol to escape the potential D1W trap door are rapidly decreasing.
We take a look at all the action below, with links to live stats and live streams at the bottom of the page.
A pair of ten-win teams meet tomorrow as CoLA take a trip to Thames Valley Cavaliers for a clash that will have a big impact on the D1W title race.
CoLA's loss to leaders Solent last weekend leaves the defending champs in a tough spot to claim a second consecutive regular season title, but the London programme can still play a big part in the battle at the top.
With TVC and Solent sat on two losses as things stand, it seems unlikely that both teams will drop to four defeats come season's end to open the door for CoLA, plus fellow four loss teams ARU and Reading.
But with the two sides still needing to play each other plus match-ups against top six opponents still remaining for both front-runners, there could yet be more twists and turns before the end of the regular season.
CoLA struggled with the physicality of TVC forward Helene Trailin last time these two teams met in D1W, a 69-50 Thames Valley win back in mid-October.
The National Cup MVP had 19 points and 16 boards that day and has spent much of the season dominating opponents on the glass. It remains to be seen if the likes of Blanche Toualeu, Felicia Jacobs and Esther Kursite will have an answer for the French forward this time around, but that battle could be key to tomorrow's outcome.
Coach Gibbons' team have been developing all season long though, and will no doubt keep getting better as the regular season rolls into the playoffs. They'll be a dangerous team in the one and done environment of the post-season no matter how the title race plays out in the coming weeks.
.
Elsewhere this weekend
Saturday's other three games begin with a road game for basement side Cardiff Met Archers II (1-13), who will be looking for a second win of the year as they head to Reading Rockets (8-4).
Ipswich (7-7) and Loughborough Riders (6-9) are on the outside of the title race looking in, but both could still take steps to securing a top six place with a win in Suffolk tomorrow.
Anglia Ruskin University (9-4) close Saturday's action by entertaining Worcester Wolves (4-12), who eased their relegation fears with a win over Ipswich last weekend. One more W here and the Wolves can turn their attention to securing a possible playoff spot instead.
Sunday begins with a second game in as many days for Cardiff, they'll host leaders Team Solent Kestrels (12-2) as they look to stay ahead of the chasing pack.
Fellow strugglers Bristol Academy Flyers (2-11) also have a difficult assignment this weekend as they travel to London to play CoLA.
The weekend closes with Reading completing their own double-header as they welcome London Lions II (5-8) and reigning Player of the Week Ruchae Walton, who is fresh off a stunning 41 point outing last weekend.
This weekend's fixtures:
Saturday 11 February
2:30pm - Reading Rockets vs Cardiff Met Archers II - LIVE STATS
3:30pm Ipswich vs Loughborough Riders - LIVE STATS
4pm - Thames Valley Cavaliers vs CoLA Southwark Pride - LIVE STATS
4pm - Anglia Ruskin University vs Worcester Wolves - LIVE STATS
Sunday 12 February
1pm - Cardiff Met Archers II vs Team Solent Kestrels - LIVE STATS
2:15pm - CoLA Southwark Pride vs Bristol Academy Flyers - LIVE STATS
4:15pm - Reading Rockets vs London Lions II - LIVE STATS
.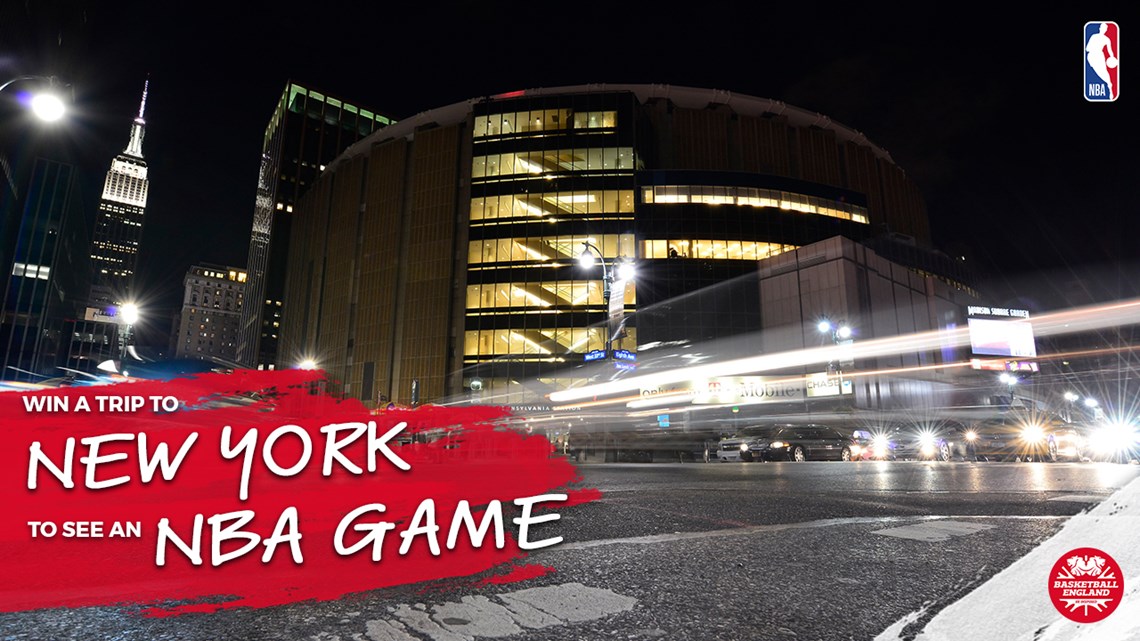 Join Basketball England for free and win a trip to New York City, courtesy of the NBA.
Whether you have a Supporter Account as a fan, follower, enthusiast or advocate, or a Full Account and have paid for a licence to play, coach or officiate in competition, you can enter our prize draw.
Basketball has the power to change lives. Our #GameTime campaign aims to raise awareness of the positive impact that basketball can have on people no matter who they are or where they are from.
.
.