The end of the regular season draws ever-nearer and the intensity across D1M is continuing to ramp up.
In what could be the season's busiest weekend to date, a whopping ten of the league's 14 sides are in double-header action over the next two days, meaning there's more potential than usual for movement up and down the standings as 12 games play out.
Sunday also contains Derby's BBL Trophy quarter-final against Plymouth, with coach Shaw's side now the NBL's lone representatives left in the competition.
We take a look at all the weekend's action below, with links to live stats and live streams at the bottom of the page.
Worthing head to Essex tomorrow in need of further wins to keep the pressure on leaders Hemel.
While it doesn't look like Storm are likely to drop points any time soon, the same can't be said of Thunder, who lost their last road game 102-78 against a Lewis Champion-inspired Reading Rockets.
Coming up against Owen Chose, who dropped 44 points last weekend against Nottingham to make the Rebound Team of the Week, isn't something that is likely to increase Worthing's prospects of success, but they can still call on their usual roster of stars to get the job done.
That includes Hafeez Abdul, who shot 10/12 from the floor last time out for a game-high 22 points against Manchester Magic. Abdul, along with Orlan Jackman, David Moya and Ronald Blain, have all been playing at a high level this season and will force Essex to be at their very best if they're going to pull off an upset.
Worthing are in double-header action this weekend and entertain Thames Valley on Sunday, but they can't afford to take their eye off the ball in this one.
The Rebels' only have Worthing in their sights this weekend so can focus 100% on tomorrow's contest in the hopes of claiming a win that could lift them back into the playoff spots.
.
Elsewhere this weekend
Six other games fill the schedule tomorrow, starting with Bradford Dragons (8-8) trying to make it four wins in a row as they visit London Lions II (4-11), whilst Team Newcastle University (7-8) have a trip to Berkshire to play Reading Rockets (8-7) in a clash between two teams locked in D1M's mid-table squeeze.
Derby Trailblazers (12-2) will look to keep their top of the table push going with a victory away to bottom side Westminster Warriors (2-14), and there's another mid-table battle between Loughborough Riders (7-9) and Team Solent Kestrels (7-8).
Saturday's final two games see Thames Valley Cavaliers (6-9) entertain a Nottingham Hoods (8-9) team coming off back-to-back four-point losses last weekend, before the day closes with leaders Hemel Storm (15-0) paying a visit to Manchester Magic (4-12).
Sunday contains five ties to wrap up a busy weekend, including Manchester taking a drive to the North East to face Team Newcastle.
Team Solent will try to consolidate their push for a playoff spot with a home tie against Reading, and Nottingham have a home tie against 12th place London Lions II, who are still perilously close to the potential relegation spots of 13th and 14th.
The final two games of the weekend involve Worthing as they wrap their double-header with a home tie against Thames Valley, whilst Loughborough and Bradford will lock horns to bring proceedings to a close.
BBL Trophy
Derby are set to take to the floor in the BBL Trophy once again as the competition moves onto its second round.
The Trailblazers have an away date with the Plymouth City Patriots on Sunday afternoon, with a win potentially taking the Midlands side into a clash with either Caledonia or London.
Standing in their way of a semi-final berth are Plymouth City Patriots, who sit seventh in the BBL table, with an 8-13 record, but without a win in their last five starts.
Trailblazers head coach Matt Shaw knows facing the Patriots will be a big challenge: "I can't wait to go to Plymouth because it will be a great experience for the club and hopefully one we can learn from even if we don't progress.
"It's always good to test ourselves against higher level opposition and this is what these games allow us to do."
This weekend's fixtures:
Saturday 11 February
4pm - London Lions II vs Bradford Dragons - LIVE STATS
5pm - Reading Rockets vs Team Newcastle University - LIVE STATS/LIVE STREAM
5:30pm - Westminster Warriors vs Derby Trailblazers - LIVE STATS/LIVE STREAM
6pm - Loughborough Riders vs Team Solent Kestrels - LIVE STATS/LIVE STREAM
6:30pm - Essex Rebels vs Worthing Thunder - LIVE STATS
7pm - Thames Valley Cavaliers vs Nottingham Hoods - LIVE STATS
7pm - Manchester Magic vs Hemel Storm - LIVE STATS
Sunday 12 February
3pm - Team Newcastle University vs Manchester Magic - LIVE STATS
3pm - Team Solent Kestrels vs Reading Rockets - LIVE STATS/LIVE STREAM
4pm - Nottingham Hoods vs London Lions II - LIVE STATS
5pm - Worthing Thunder vs Thames Valley Cavaliers - LIVE STATS/LIVE STREAM
6pm - Loughborough Riders vs Bradford Dragons - LIVE STATS/LIVE STREAM
BBL Trophy
3pm - Plymouth City Patriots vs Derby Trailblazers - LIVE STATS
.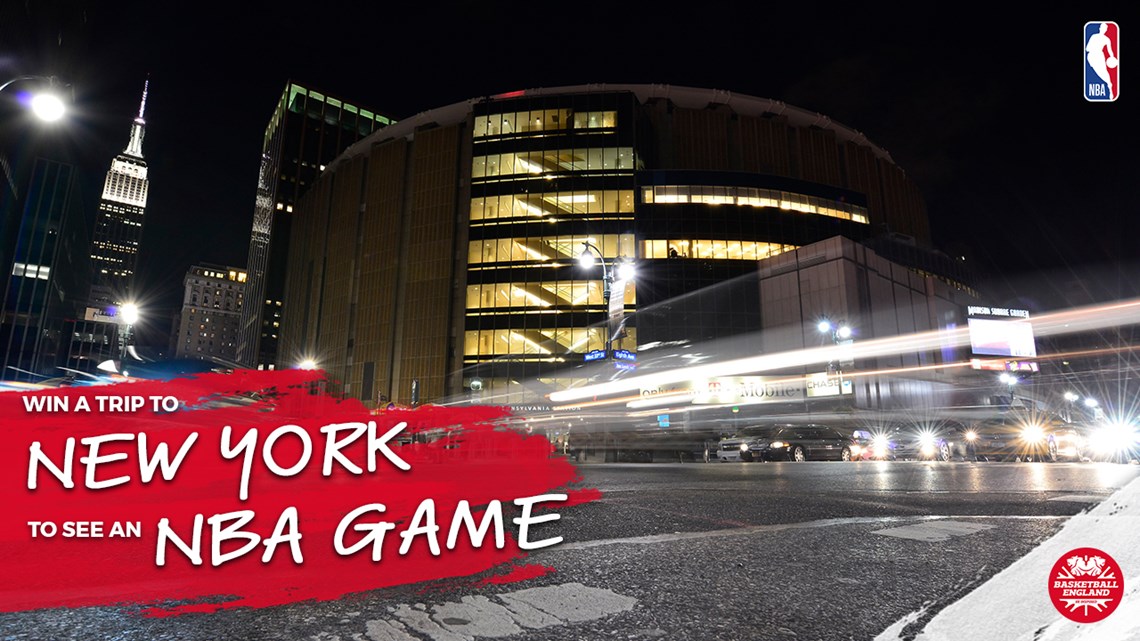 Join Basketball England for free and win a trip to New York City, courtesy of the NBA.
Whether you have a Supporter Account as a fan, follower, enthusiast or advocate, or a Full Account and have paid for a licence to play, coach or officiate in competition, you can enter our prize draw.
Basketball has the power to change lives. Our #GameTime campaign aims to raise awareness of the positive impact that basketball can have on people no matter who they are or where they are from.
.
.
Main image credit - Nick Winter