Members of the newly formed Basketball England Youth Forum will attend the Youth Sport Trust Summit at Loughborough University from 14-16 July.
Basketball England has brought together a group of young people, aged 16-24, from across basketball to create the Forum and provide them with a platform to speak about the game and issues affecting them. 
The first cohort of members of the Forum have been recruited. They are: 
Fraser, 16, from Walsall

 

Sean, 16, from Leicester

 

Esha, 18, from Manchester

 

Alfie, 22, from London

 

Kylle, 24, from London

 

Kizzy, 18, from Manchester

 

Romaldas, 21, from London

 

Charly, 17, from Northamptonshire

 
A second wave of Forum members will be recruited soon, to further support the aim of better connecting young people with BE's decision-makers, allowing them to advise and influence the organisation's Equality, Diversity and Inclusion Committee and Board. 
It is hoped Forum members will help provide a voice for young people and benefit from mentoring opportunities. 
Forum member Kylle said:
"I joined the young people forum as I wanted to connect with like-minded individuals within basketball as well connect with other people within the basketball community. 
"I am affiliated with Richmond Knights and hope to build and network with people within the basketball community - I hope to work within a basketball organisation as a scout or coach. I want to create opportunities for people to be a part of the basketball community and see a place within basketball beyond playing the sport."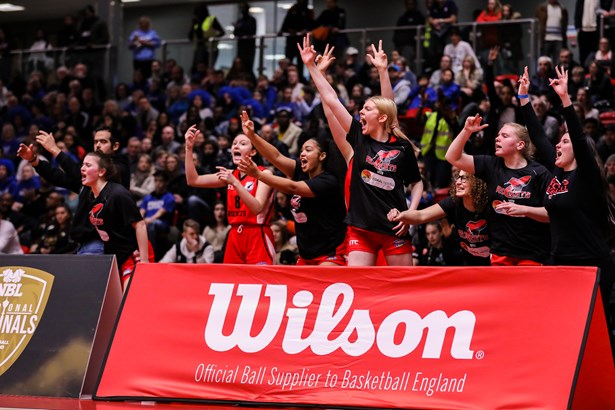 Esha said:
"I want to ensure that Basketball England can receive feedback from its younger players and so they are able to engage more with the youth.  
And to make basketball more accessible for younger people and to make the game more comfortable for all involved or who want to be involved." 
Basketball England Youth Champion Darnelle Morgan-Johnson said:
"It's exciting for us as an organisation to welcome our first Youth Forum cohort. 
"This opportunity enables us as a NGB to teach and give our young people insight into how we operate and grow the game of basketball. It's important to us to connect with every basketball fan and beyond, we want the Youth Forum to help shape how we communicate and connect with others.  
"We are always looking for opportunities for our young people to grow so please do reach out by emailing [email protected]." 
More information about how individuals can join the BE Youth Forum and further activity will be shared soon. 
.
Youth Sport Trust Summit
Designed and planned by a group of seven young people aged 16-24, the Summit is a three-day residential event at Loughborough University. 
Funded by Sport England, this unique event will bring together over 100 young people - including a number from BE's Youth Forum - to unite their voices. 
Young people will spend three days in thought provoking sessions where they will have an opportunity to work towards shaping a 'call to action' to influence the provision of physical activity, sport and play on behalf of themselves and their peers. 
Young people from across the sport sector in positions of influence have been selected by their organisation.