A poncho and a sachet of salt can go a long way when you are running the London Marathon, just ask basketball coach Ruth Eytle, who completed her maiden 26-miler in the rain in April, raising £4300 for the
Young Lewisham Project
and her junior basketball club
Activities 4 U
.
The Londoner didn't find the gruelling run 'too bad' because she stuck to her race strategy and was the benefactor of an American woman's kindness, who gave her a poncho to guard against the rain and a sachet of salt to boost her body's electrolytes on the way to the finish line. 
Eytle, who works as the commissioning lead for health and physical activity at Lewisham Council, is passionate about using basketball to help people improve themselves, especially children and young people, and will now use the money she raised to create more opportunities for them to get involved with education and sport, and put it towards basketball kits for the seven teams that make up her junior basketball programme.    
"Most of the parents and kids I work with can't afford such an expense," said Eytle. "So, I thought the marathon would be a good way of raising money so everyone can have their own kit, giving them back a sense of pride and ownership."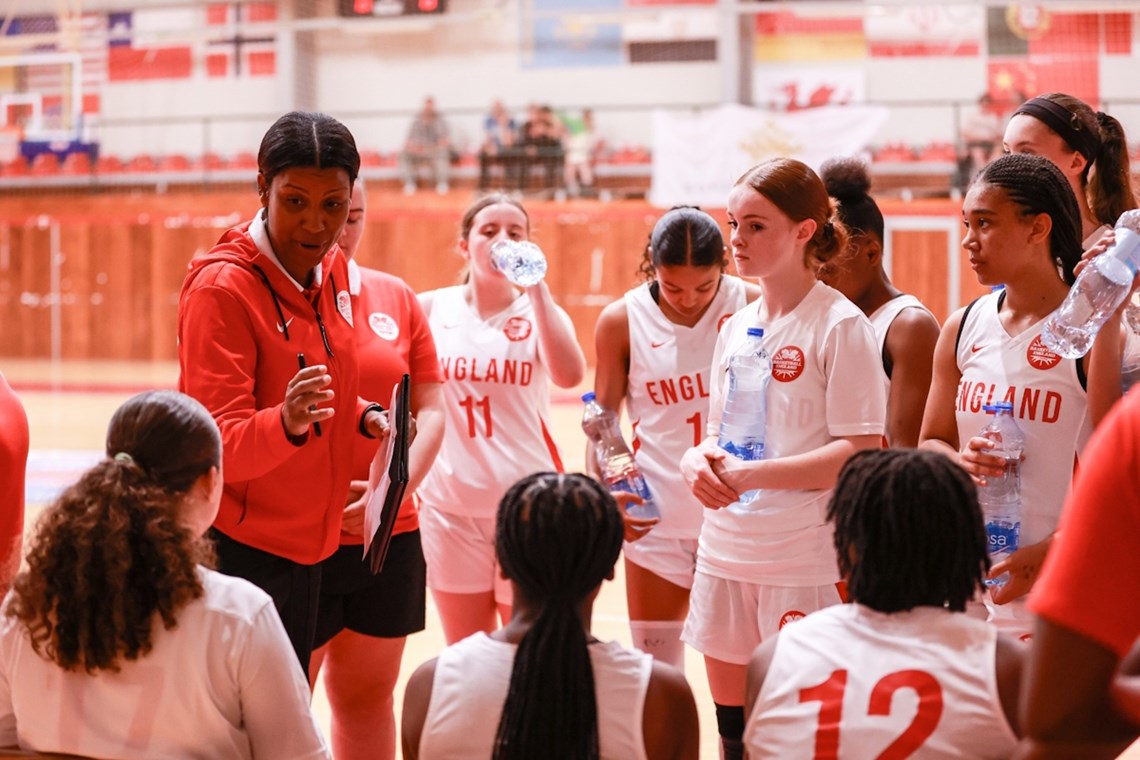 Role model for female coaches 
This year, Eytle was named as one of the head coaches for the 2022/23 schedule of the England Talent Programme, which aims to hone junior English talent through exposure to international basketball competition prior to potential Great Britain representation. 
Initially hesitant to apply for the position, asking herself whether she was 'good enough', she was duly reminded of her coaching calibre by her family, including her son RJ, who she coached and is an NCAA D1 Utah State graduate and former GB U20s player, and respected fellow coaches London Thunder's Sterling Muschett and Greenhouse Sport's Lucio Semedo. 
"All the fears I had before had gone once I was there. And that's what I want this article to reflect that it's okay to have fears. It's okay to be unsure or nervous. But it's how you overcome those fears. 
"I also felt that at a certain level [of coaching] there weren't that many people that looked like me. But I thought 'you can't complain about a system and not be in the system to change it'. I wanted to be that role model for other black female coaches, in fact all female coaches because there's not enough of us. It was one of the things that inspired me to accept the role." 
Eytle with her thoughtful, empathetic and hands-on coaching style, and alongside her assistant coaches Gem Salmon and Lewis Scott, led England U14 girls through a successful summer, bagging a runners-up trophy at Spain's Globasket tournament, earning vital wins and basketball experience against the tough clubs of Serbia and dominating Scotland and Wales at the Tri-Nations in Dundee. 
As they say, the proof is in the pudding.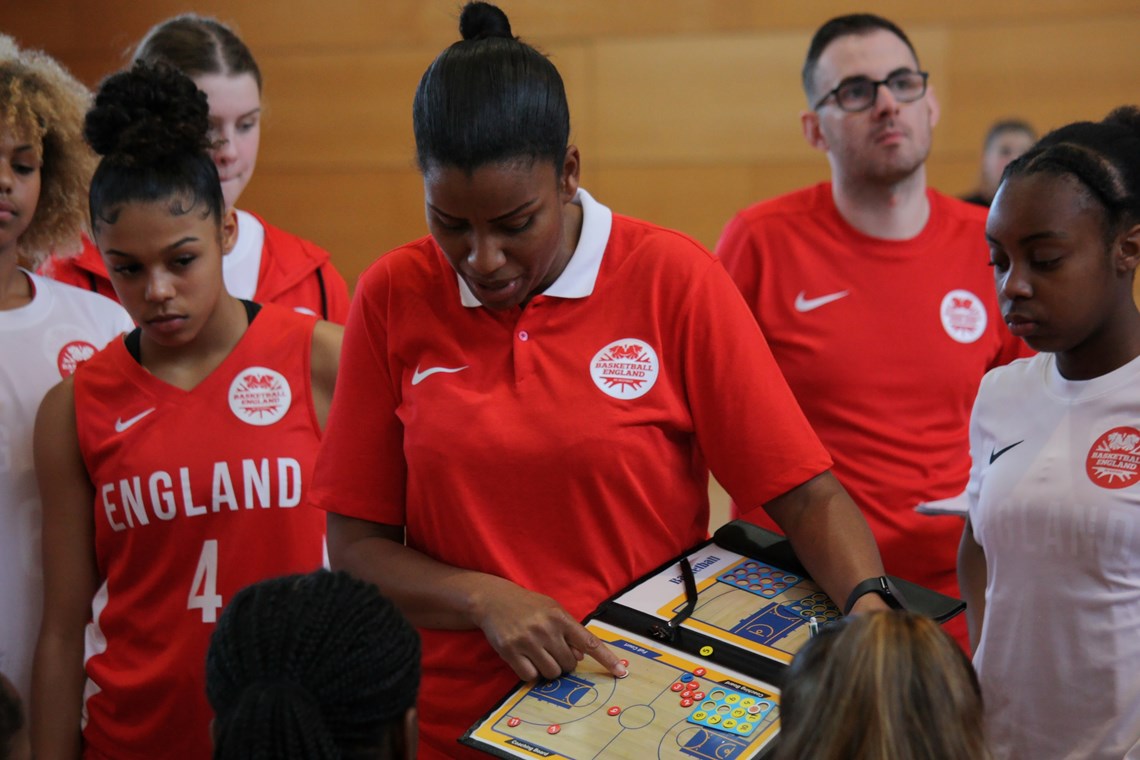 I just love the game 
Originally from Lambeth, Eytle was introduced to basketball at her secondary school, The Grey Coat Hospital school in South West London, and was bitten by the coaching bug when she came back to education in her 20s, completing a bachelor's degree in Physical Education and Education, and Social Science at St Mary's University in Twickenham.  
Now a Level Three basketball coach and holder of coaching certification in football and wheelchair basketball, all of her knowledge is being plied not only into England junior teams and the running of Activities 4 U, but also into the London All Stars women's team – and the highly popular HoopsB4Work – a weekly adults recreational basketball programme of shooting, skills and scrimmage sessions in Central and South London.  
And in July, she ran the 2023 Female Focus basketball tournament, a women's only tournament for female players, referees, officials, volunteers and media personnel. Its purpose is to make women the majority and not the minority within a sporting environment.  
Her motivation for all this work? Just getting people engaged with basketball and helping them to find their way within the game.  
"I just love basketball. You meet so many different people, from so many different walks of life and coaching gives me that escape. You're working with people of all ages, all abilities, and it's nice to see the progress. I'm that developmental coach that gets adults and young people to a certain level and then they move on, but I also want to take my coaching to the next level. 
"Everyone always remembers their first coach. You always remember that coach that taught you to love the game. And I've always enjoyed doing that."  
.
.
Join Basketball England for free. Whether you have a Supporter Account as a fan, follower, enthusiast or advocate, or a Full Account and have paid for a licence to play, coach or officiate in competition, you can be part of the basketball family.
Basketball has the power to change lives. Our #GameTime campaign aims to raise awareness of the positive impact that basketball can have on people no matter who they are or where they are from.
.