Sumbal Syed is an award winning freelance creative producer, who worked for BBC Sport for over five years, creating content for the likes of Match of the Day, BBC News, the FIFA World Cup Qatar 2022, Wimbledon, Tokyo 2020, Birmingham 2022 and Euro 2020.
In 2019, she won a Sports Journalists' Association Award for her impact on the BBC Sport news team.
Passionate about all sports, but especially basketball, Syed produced content around the 3x3 competition at last year's Commonwealth Games, profiling the England teams and the athletes' stories.
In this piece for Basketball England as part of its celebration of South Asian Heritage Month, the Mancunian explains why England's basketball success in Birmingham was one of her favourite ever sporting moments and gives her advice for basketball players wanting to get into sports media.
All images - Sumbal Syed
---
Basketball is more than a game. It is everything that goes with it – music, fashion, culture.
I fell in love with the Chicago Bulls in the season Derrick Rose won MVP, and I remember the National Basketball Performance Centre being built and coming across the Manchester Giants.
I was set on being a journalist in high school and knew that if I threw myself into knowing everything I could about the sport that would help me pitch basketball stories once I was a working professional.
Ahead of the Birmingham 2022 Commonwealth Games, I started planning content for BBC Sport's coverage of the basketball and researched the British game and its players' stories in depth.
As a producer from a diverse ethnic community, the stories, and backgrounds of players like Myles, Tèmí and Shanice were really relatable. I wanted to share them with a wider audience.
England winning the gold and silver was a full-circle moment for me and one of my favourite projects to have worked on. From researching the players, getting to know them through our interviews and media packages, to seeing them win medals at the Games – the ending was a fairy tale. And you could feel it in the crowd, the diversity, the coming togetherness, everyone wanted that success.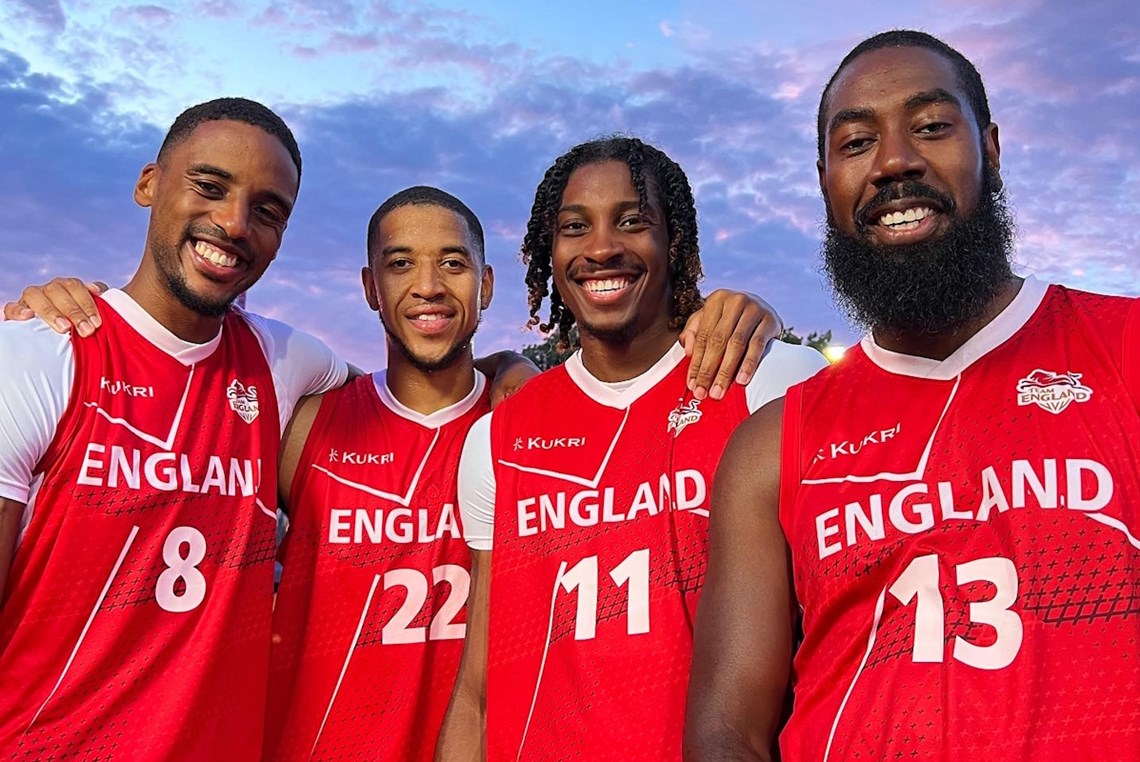 I never once felt the sports media space wasn't for me
I grew up with three older brothers, which is why sport has always been a big part of my life.
One of them was a huge Manchester United fan and I remember seeing this poster of the team in primary school and it captured my interest. But what I really wanted to do was be an athlete.
I remember my PE teachers told me to focus on sprint events because I could run really fast, but as someone who wears the hijab, I thought 'I can't dress like'. At the time, I had also never seen any other athlete in a hijab, so I thought maybe this isn't for me.
My mum encouraged me to do what we thought was the next best thing: sports journalism. So, from the age of 13 that's what I wanted to do.  
My fledgling career started whilst I was in school, writing about Manchester United for an American soccer website, which probably had no readers. But it was a start and an outlet for my passion.
I studied sociology at the University of Manchester and there were workshops on how to work in the media. From there I applied for work experience at the BBC and worked on sports news, radio, online and content gathering.
It was my first time in a media workplace, and I didn't know the hierarchy, who was boss, etc. I was just myself, joking and talking with everyone. The assistant editor of BBC Sport news was impressed with me and asked how I would feel about freelancing. And so, my life in sports media began.  
I never once felt the media space wasn't for people like me. I was so determined that I was going to get in.
Representation of different people in different industries matters, and sometimes I love being a champion of the British-South Asian community, but sometimes I'm just here to work as a media professional, so please don't put me in that box.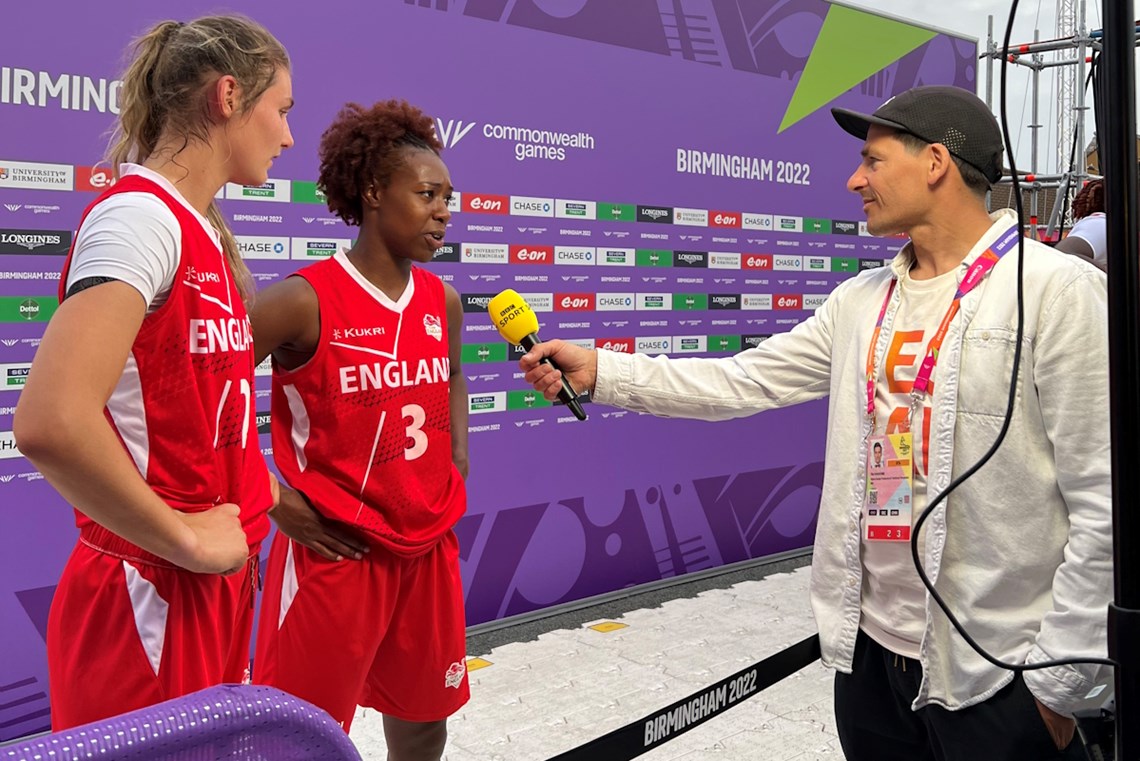 Your life experience is your fingerprint
My biggest advice for people, especially young people, who want to work in sports media is use your life experience in what you do, and don't ever feel like you can't do something new.
The content you consume, whether it is written, videos, etc, is different to the content that anyone else consumes. It is your fingerprint. So, when you go to these organisations, don't try and be that organisation. Be yourself.
Building a portfolio of work is really the best place to start. It is important that you can show you are serious about sport and telling stories. And lastly, network as much as possible, because you're going to find someone who needs you right now.
.
Join Basketball England for free. Whether you have a Supporter Account as a fan, follower, enthusiast or advocate, or a Full Account and have paid for a licence to play, coach or officiate in competition, you can be part of the basketball family.
Basketball has the power to change lives. Our #GameTime campaign aims to raise awareness of the positive impact that basketball can have on people no matter who they are or where they are from.
.