University of Gloucestershire is collaborating with Basketball England to conduct the first research of its kind, investigating injuries sustained by basketball players to help make the sport safer.
Despite being the joint second-most played team sport in England, behind only football, with more than 230,000 people aged over 16 playing basketball at least twice a month, little is still known about the types of injuries that occur in basketball games and training sessions.
But the limited evidence suggests the injury risk in basketball could be as high as it is in rugby.
Basketball England – the sport's national governing body – and the University have launched the first injury survey in English basketball to investigate coaches' and players' knowledge and perceptions towards injury risk and prevention.
The research will increase an understanding of current behaviours towards injury prevention, alongside exploring club resources and management of injuries, to start building a picture towards injuries in English basketball.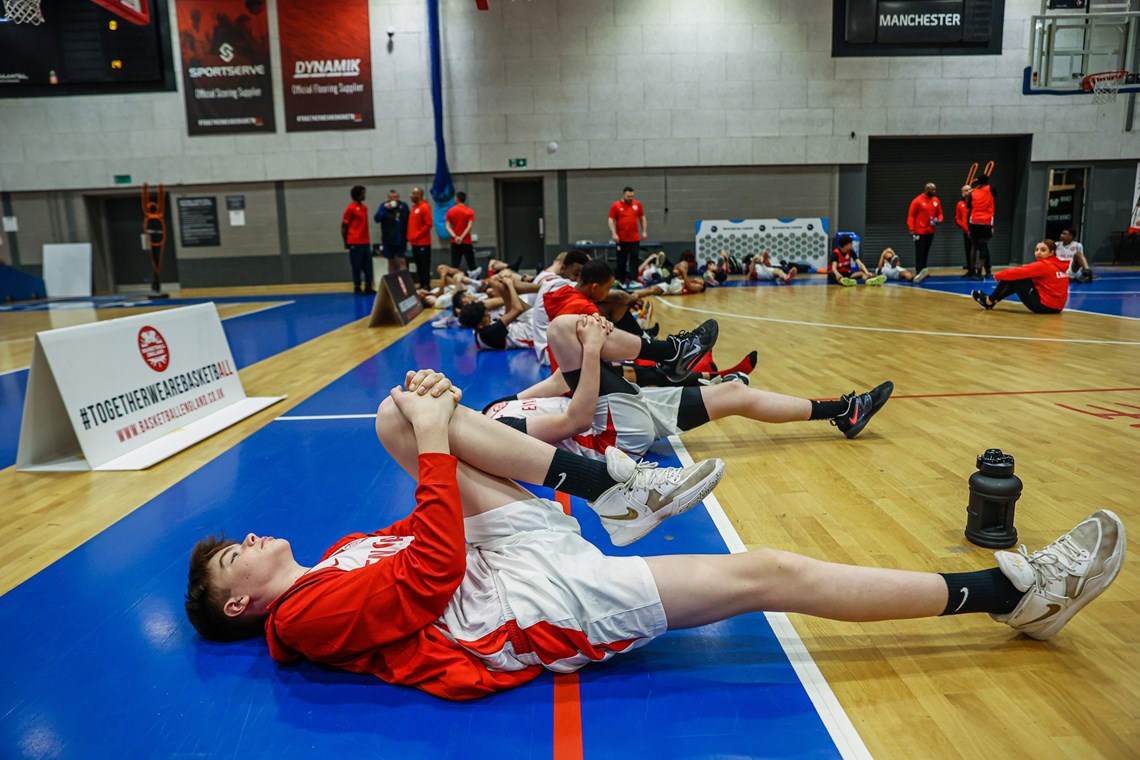 More prevalent than one would expect
The University's Dr Craig Barden, who is leading the research team, said that while most injuries were believed to be to the lower leg, he believed that head injuries, including concussion, might be more prevalent than one would expect.
Dr Barden, Lecturer in Sports Therapy within the University's School of Natural, Social and Sports Sciences, said: "Despite basketball being the joint second-most played team sport in England, limited finances mean there has been little funding available to research injuries, so it is a very under-studied sport.
"The limited evidence we have available suggests that the injury risk in basketball is similar to sports such as rugby, which has invested huge amounts of resources to make the sport safer.
"If you combine the participation numbers and injury rates in basketball, there are likely more injuries occurring, yet no surveillance systems or preventative strategies exist.
"Our study in collaboration with Basketball England is the starting point for us to develop such interventions, using coaches' and players' perceptions, behaviours and injury history to guide future studies.
"We encourage basketball players and coaches to complete our online questionnaire to help inform future policy and practice and make basketball safer for everyone playing the sport now and in the future."
Basketball England's Head of Physiotherapy and Sports Science Andy Howse said:
"This is a hugely important area of research, and we are delighted to be working with the University of Gloucestershire on the project.
"Basketball is one of the country's most popular sports and we need to understand more about injury rates and types to build on our working knowledge and where to focus our efforts on injury prevention and rehabilitation.
"We strongly urge all of our basketball family to take part in these surveys."
Participants are eligible to take part in the study if they are over 16 years-old and have trained, played or coached basketball at an English club, school or college in the 2022-23 season. There are separate questionnaires for players and coaches.
.
.

Join Basketball England for free. Whether you have a Supporter Account as a fan, follower, enthusiast or advocate, or a Full Account and have paid for a licence to play, coach or officiate in competition, you can be part of the basketball family.
Basketball has the power to change lives. Our #GameTime campaign aims to raise awareness of the positive impact that basketball can have on people no matter who they are or where they are from.
.