Hulme Park basketball court received a total make-over thanks to Basketball England's #ProjectSwish campaign and partnership with Wilson Sporting Goods Co.
Through the refurbishment – completed in alliance with Sport England and Manchester Active – the court now boasts a totally new surface, complete with a beautiful black and red colourway, in tribute to the ball designed by Project in the Paint's Gareth Roberts, three full-sized basketball hoops, and official court markings to play the 3x3 and 5v5 formats of the game.
Manchester's basketball community turned out to enjoy the court's big reveal and Basketball England asked them what it meant.
.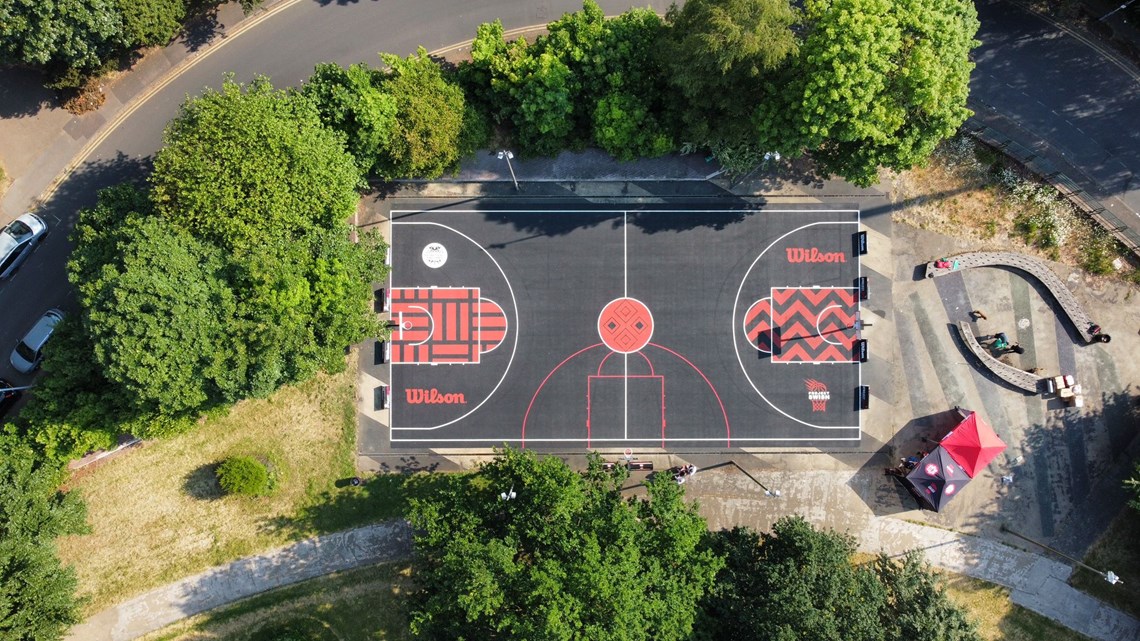 .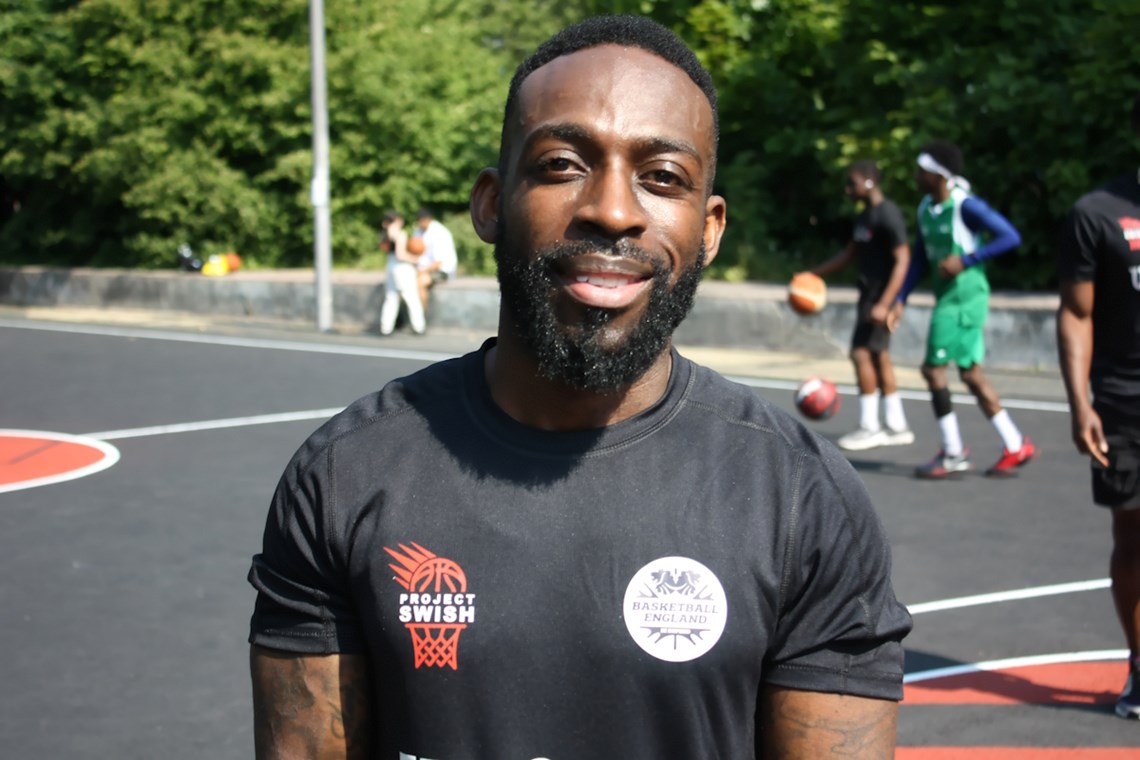 "Basketball's growing in the UK. Any space where young people can play is what we need. It's what they need." Ambo Bell
.