A group of prominent NBL officials have been developing their skills overseas earlier this month.
12 active NBL referees attended the prestigious Copenhagen Invitational in Denmark to refine their craft ahead of the 2023/24 season.
11 of the officials were from England, with one from Scotland that has covered NBL Division One games last season.
All 12 delegates were assisted by a number of referee coaches and instructors from across Europe, including England's Alison Muir and Grace Jacca.
As well as refereeing high level junior basketball, the attendees were part of education sessions across the weekend including talks on three person officiating mechanics, play calling and game management.
Basketball England referee coach Alison Muir said: "The group did British Basketball proud across the whole tournament.
"Most of the referees were appointed to either a semi-final or medal game, demonstrating their ability."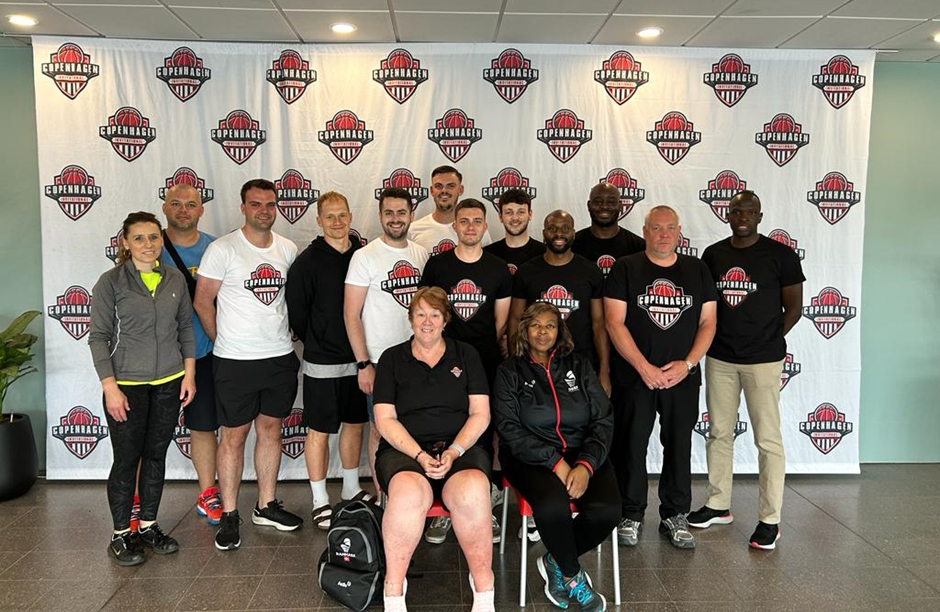 Seun Babatola, who attended the tournament, said:
"This was a great opportunity to be exposed to an international tournament.
"They focused on three person officiating (3PO) from a basic level all the way to advanced. The level of competition and referees made it fun but also a learning experience.
"I have to give credit to my assessors and co-officials, both from here and internationally as they gave me a lot of gems to take back and work on.
"I will be going back to Copenhagen next year to take my refereeing to the next level."
The Copenhagen Invitational is an exclusive basketball tournament in U14 and U15 age range. The tournament is recognised internationally by FIBA as one of the best yearly youth tournaments, benefitting the development of National team players, coaches and referees.
The Invitational was founded in 2008 as a local tournament and since then the interest and size of the tournament has grown year-on-year.
England's national teams have won at the tournament in the past, with the 2019 bronze medal by the U15 girls standing as the most recent success in Scandinavia.
Interested in improving as an official?
The Nationwide Officials Camp is taking place in Leeds from Tuesday 1 August to Saturday 5 August 2023 and time is running out to sign up for a place. With an opportunity to learn from some of the top instructors in the country, all officials can be sure they'll be able to develop over the course of the camp.
.

Join Basketball England for free. Whether you have a Supporter Account as a fan, follower, enthusiast or advocate, or a Full Account and have paid for a licence to play, coach or officiate in competition, you can be part of the basketball family.
Basketball has the power to change lives. Our #GameTime campaign aims to raise awareness of the positive impact that basketball can have on people no matter who they are or where they are from.
.