It's make or break week for Great Britain's women.
After two dominant displays in November for Chema Buceta's side, Temi Fagbenle is back once again for Great Britain ahead of two huge home games in Manchester as the team bids to qualify for Women's EuroBasket 2023.
With Estonia (9 February, 7.30pm) and Portugal (12 February, 4pm) awaiting GB as they get set for a double-header in the North West at the National Basketball Performance Centre, Fagbenle is itching to get to work as the team look to book their place in this summer's final tournament in Slovenia and Israel.
And her young colleagues Holly Winterburn and Georgia Gayle are fired up too.
Temi Fagbenle
"I'm focused and ready to go, but especially looking forward to having the opportunity to compete on home soil," Fagbenle said.
"We can take a lot from both games we had on the road in November, winning one and falling just short in the other – we could have won in Greece, but the cards didn't fall our way.
"We have a good opportunity to build on those strengths we have this week and refine some of things we need to work on after November. We don't have much time to prepare, but know what we're capable of and we know what's on the line so we'll be putting our best foot forward.
"Being able to play at home is really special, particularly if friends and family can join us and we can feed off that energy in the building. I just hope that we can pull off these two wins in wonderful fashion."
Holly Winterburn
London Lions floor general Holly Winterburn (pictured below) is in line to earn just her third and fourth senior caps in Manchester.
"Whatever Estonia and Portugal throw at us, we've got to handle it and get two wins by as many points as possible, and we're capable of doing that," Winterburn said.
"Our focus this week is on us, we've just got to do the little things right and the result will take care of itself.
"There will be pressure, of course, but we have to be able to handle that pressure and make big plays or decisions in those moments to help the team when there is a lot riding on it. I've had that pressure for so long now at club level that I expect it and know how to deal with it.
"My only focus whenever I'm on the court is to do everything I can to be the best version of myself for the team and help try and get the wins. I don't feel like pressure gets to me. I just use it to fuel me and help me help the team as best I can."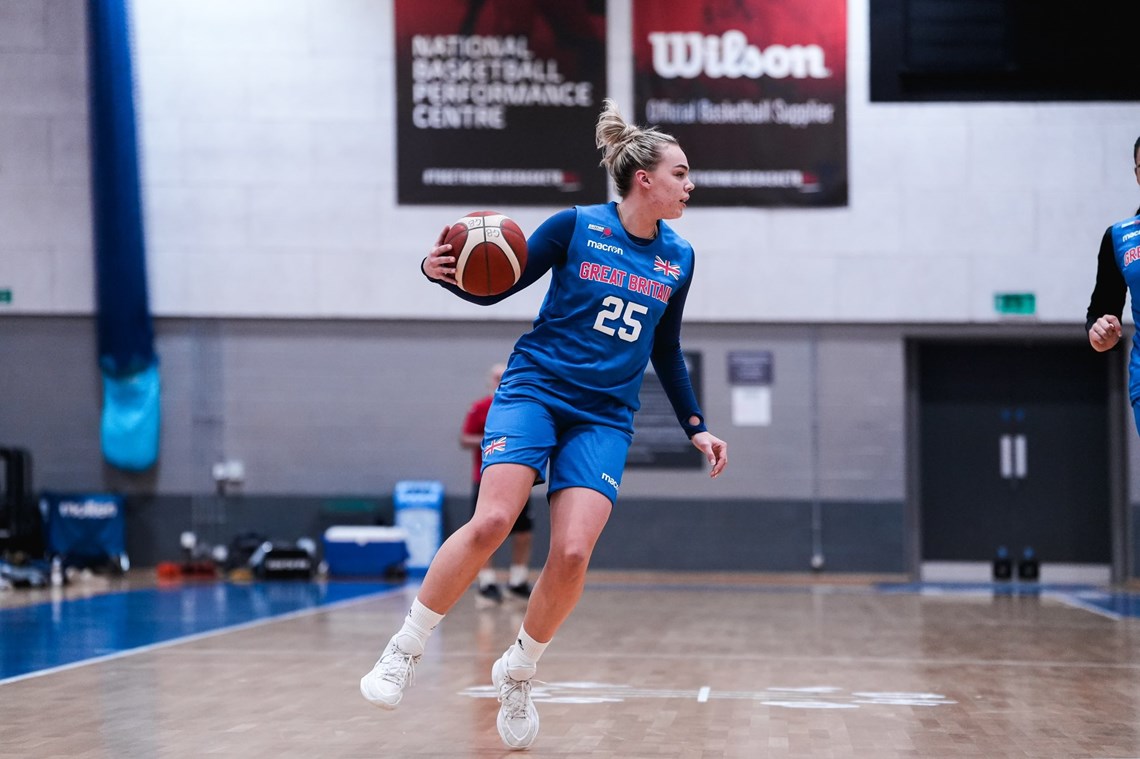 Georgia Gayle
As tough, gritty and fearless as they come, National Team and Sheffield Hatters star Georgia Gayle certainly embodies what Great Britain basketball is all about.
"We're really excited about the challenge ahead of us this week." Gayle said.
"We know we have to win both games to have a chance of qualifying, but it is definitely possible. Out in Estonia we had a tough game and fell a little short, but we know we can beat them and we've beaten Portugal already.
"Being at home is a big plus for us, and personally I feel really at home here in Manchester as well because I've played here so many times over the years for Sheffield.
"We always stay positive as a group and this week we have to believe in ourselves because we know we can beat these two teams. We've just got to give it our all and the results will take care of themselves."
Squad
Details of the GB match roster for the games against Estonia can be found HERE.
Get tickets
Get your tickets to support Great Britain in EuroBasket 2023 Qualifying action in Manchester as they take on Estonia and Portugal in two decisive fixtures by clicking here. 
Watch
Both games will be broadcast live on the BBC iPlayer and website. Click the links below.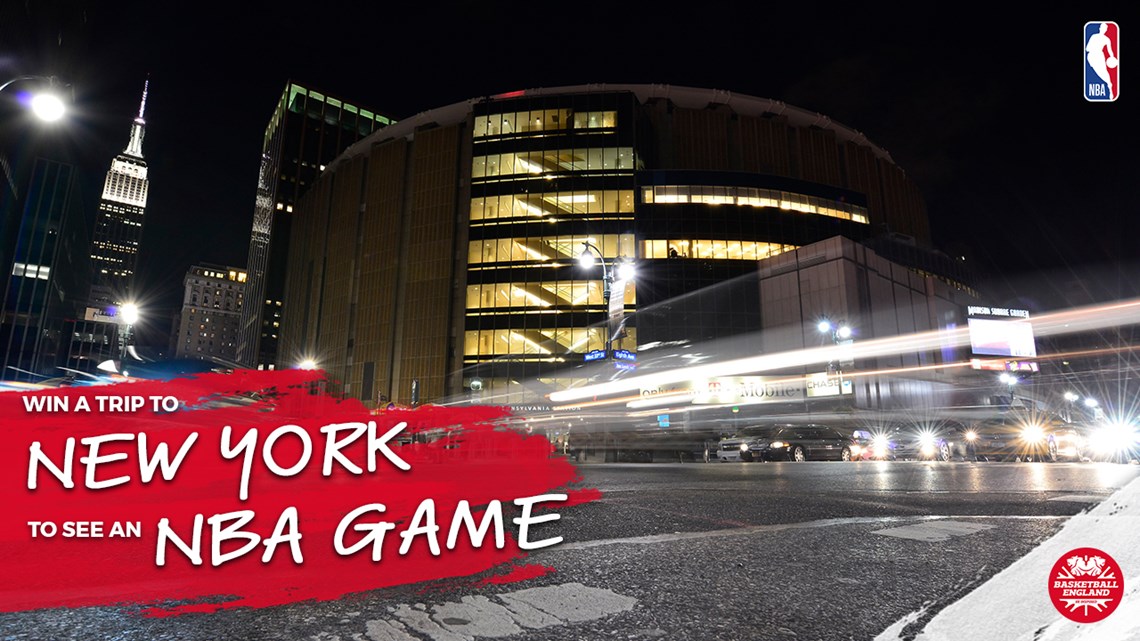 Join Basketball England for free and win a trip to New York City, courtesy of the NBA.
Whether you have a Supporter Account as a fan, follower, enthusiast or advocate, or a Full Account and have paid for a licence to play, coach or officiate in competition, you can enter our prize draw.
Basketball has the power to change lives. Our #GameTime campaign aims to raise awareness of the positive impact that basketball can have on people no matter who they are or where they are from.
.
.