After making his debut on the side-lines for the Men's National Team in the November window, Jackson Gibbons is back as part of Marc Steutel's coaching staff for the upcoming final window of the FIBA World Cup qualification campaign.
The highly-regarded City of London Academy Coach first joined up with the team for last year's qualifiers against Serbia and Latvia in place of Andreas Kapoulas and returns for the concluding duo of games in the group as GB play Belgium and Serbia next week to bring their campaign to a close.
Reflecting on his first experience with the team last year, Gibbons said:
"I'd only ever seen National Teams as a spectator on the outside previously, but when Marc asked me to come and be involved in the last window I was really excited as I believe in his vision, what he wants to do with the programme and how it can move forward.
"When I arrived on camp, I was uplifted by the chemistry and togetherness of the group from top to bottom. I felt like there was great ownership from everybody from players to coaches to the rest of the staff, and I found it a really positive environment to work in.
"I'm incredibly grateful to be involved and to serve and support the players and coaching staff as much as I can. Both games are very interesting for us, we know what we're capable of and we're feeling confident going into this window."
Awash with praise
Social media was awash with kind words and praise for Gibbons in November, as he was confirmed to be part of Steutel's staff for the window and the vastly experienced coach discussed how special the positivity he experienced from people was for him.
"There was quite a big response to me being involved, and that might be because I do coach at a lower level than the other coaches here, so people became really supportive of me as a result, but anybody can achieve anything if you set your mind to it and have the right values.
"To see how many people were respectful and had nice things to say was really, really special. To be part of this coaching staff for the last window and for this one, it is really exciting for me to work with these people and learn from them and build towards something special together."
The National Team will take to the court at Newcastle's Vertu Motors Arena on the 24 February against Belgium before travelling to Belgrade to face the Serbians on the 27 February, as Steutel and his staff conclude what has been a historic FIBA World Cup Qualifying campaign, with GB reaching the second qualifying phase for the first time in their history.
GB can't progress to the final tournament this summer, but Gibbons discussed the progress that the programme has made in this campaign and why he feels success is on the horizon in the future.
"We have taken a step forward in this campaign, there's no doubt about it. Of course, we're disappointed not to qualify, but having this kind of platform for our best players and building from here will allow GB to really showcase the vast talent we have.
"It is a critical time for the National Team over the next couple of years to be able to solidify and grow from what has been built over recent times and it feels like success is going to come as we're all moving in the right direction."
Get your tickets to support Great Britain in their final home game of FIBA 2023 World Cup Qualifying in Newcastle against Belgium on the 24 February.
.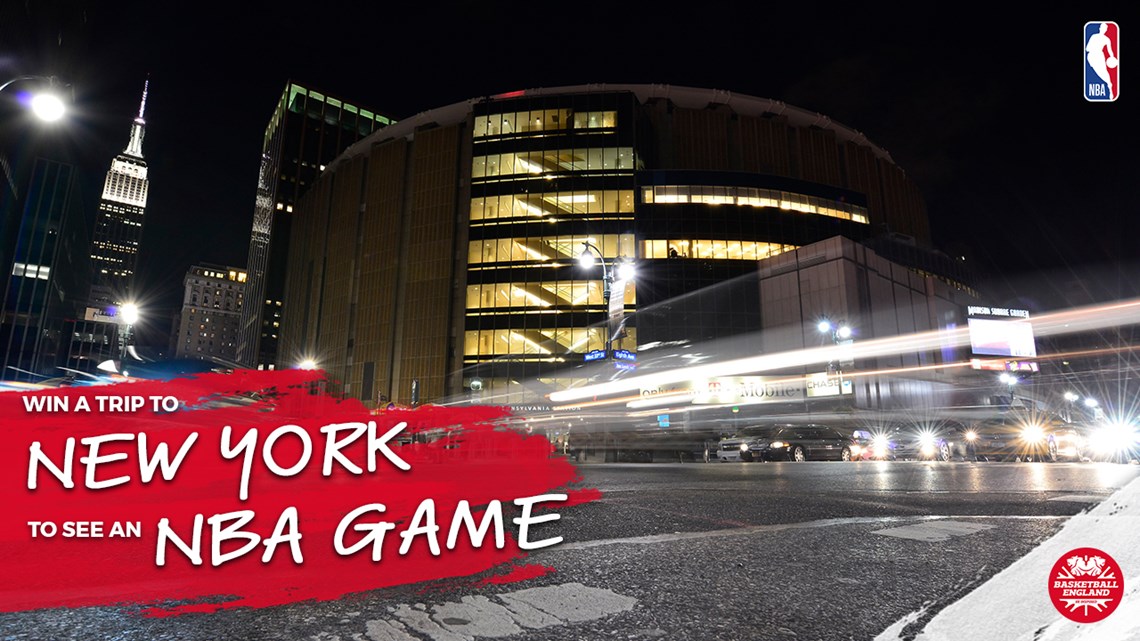 Join Basketball England for free and win a trip to New York City, courtesy of the NBA.
Whether you have a Supporter Account as a fan, follower, enthusiast or advocate, or a Full Account and have paid for a licence to play, coach or officiate in competition, you can enter our prize draw.
Basketball has the power to change lives. Our #GameTime campaign aims to raise awareness of the positive impact that basketball can have on people no matter who they are or where they are from.
.
.