There was plenty for NBL fans to enjoy this weekend across eight D1M games.
Hemel's undefeated streak just keeps on growing, but was tested this week by a resilient Thames Valley, whilst Worthing staked their claim for second spot with a big win over rivals Derby.
There's a recap of all the weekend's action below and each result is also clickable to view the live stats. 
Worthing put their stamp on a claim for second spot in the D1M standings by beating rivals Derby Trailblazers 96-82.
The result ties the teams up on three losses each for the season, with Worthing collecting the valuable road win thanks to a 36-17 third period and 14 point, 11 rebound, five assist effort from Orlan Jackman.
Victory also seals the head-to-head tiebreaker for Thunder, should these two teams finish on the same number of points come the end of the regular season.
Worthing enjoyed a strong 23 points from Andre Arissol, with Hafeez Abdul (17pts, 12reb) and Brendan Okoronkwo (14pts) both chipping in as well.
Derby's Ryan Bruggeman did all he could to pull Derby over the line, closing with a game-high 29 points to go with nine rebounds and six assists, but the American's efforts would be in vain as usual offensive spark Malcolm Smith played less than 14 minutes before fouling out.
It was a surprisingly feisty game from the hosts, with Bruggeman, Eric Donaldson, Jase Harrison and Raheem May-Thompson all joining Smith in eventually making an early exit, whilst Jonas Dieterich notched four fouls and six technicals went Derby's way in total.
The race towards the end of the regular is far from over however, with both these teams still having to play against leaders Hemel once more, plus other top six candidates.
Elsewhere this weekend
Saturday began with Nottingham Hoods (10-11) coming out on top in a high-scoring clash with Westminster Warriors (2-16), with a 109-96 final score.
Tied up at 88-88 with 4:57 remaining, Nottingham would close the game on a 21-8 run to seal the win off the back of 36 points from Seth Hall and a 31 point, 11 rebound double-double from Joshua Guddemi.
Newcastle University (9-9) strengthened their grip on a playoff spot following a 77-67 victory against Essex Rebels (7-11), with Jordan May chipping in a game-high 25 points for the visitors.
Loughborough Riders (9-10) had no problem seeing off London Lions II (4-14), winning 104-74 thanks to a stand out 30 points from Logan Rooney.
Thames Valley Cavaliers (7-11) ran Hemel Storm (18-0) close but eventually fell away, with the league leaders coming out on top 84-80.
Tied with 1:27 to go and even ahead by three with 3:13 remaining, TVC couldn't hold on as Aaryn Rai (31pts, 17reb) put up a huge stat line for Hemel.
That output cancelled out a game-high 33 points from Bode Adeluola against his former team.
Team Solent Kestrels (10-8) moved into the mix for a top four spot as they handed Manchester Magic (4-15) a 92-79 defeat.
The reigning champs enjoyed 29 points from Ricky Madison, who is in a rich vein of form right now, allowing the South coast side to erase 34 points from Manchester captain Andre Gayle.
Sunday's two games began with Reading Rockets (10-8) seeing off Bradford Dragons (9-10) in front of the NBL Live cameras, with 32 points from Reading's Troy Cracknell contributing to a 95-78 final score.
The weekend's only other game saw Hemel and Essex both doubling up, with Storm adding another win to their total.
A 105-72 final score came courtesy of a stellar performance from Aaryn Rai, adding to his Saturday exploits with another 19 points and seven boards here.
This weekend's fixtures:
Saturday 11 February 
3pm – Nottingham Hoods 109-96 Westminster Warriors - LIVE STATS 
6:30pm – Essex Rebels 67-77 Newcastle University - LIVE STATS 
6:30pm – Thames Valley Cavaliers 80-84 Hemel Storm - LIVE STATS 
7pm - Loughborough Riders 104-74 London Lions II - LIVE STATS/LIVE STREAM 
7pm – Manchester Magic 79-92 Team Solent Kestrels - LIVE STATS/LIVE STREAM 
7:15pm – Derby Trailblazers 82-96 Worthing Thunder - LIVE STATS 
Sunday 19 February  
4pm – Reading Rockets 95-78 Bradford Dragons - LIVE STATS/LIVE STREAM 
5pm – Hemel Storm 105-72 Essex Rebels - LIVE STATS 
.
.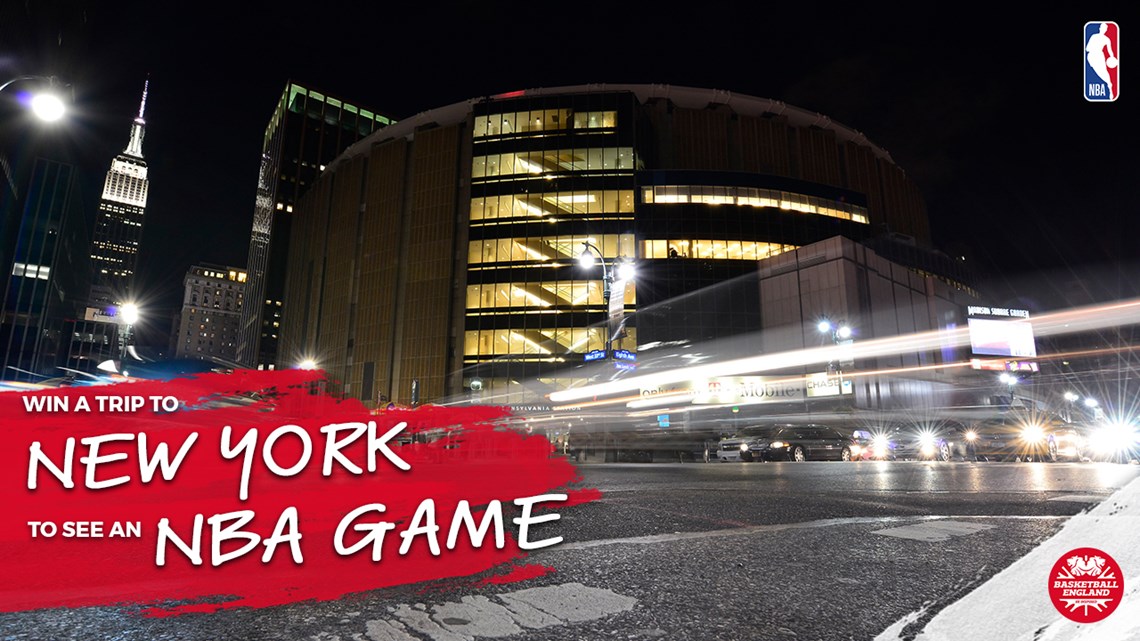 Join Basketball England for free and win a trip to New York City, courtesy of the NBA.
Whether you have a Supporter Account as a fan, follower, enthusiast or advocate, or a Full Account and have paid for a licence to play, coach or officiate in competition, you can enter our prize draw.
Basketball has the power to change lives. Our #GameTime campaign aims to raise awareness of the positive impact that basketball can have on people no matter who they are or where they are from.
.
.