The basketball community is coming together to mourn the loss of Jim Bennison MBE, who sadly passed away over the Easter weekend.
A huge part of basketball in Stockport for more than 60 years, Jim was originally an art teacher with a great passion for sport and, whilst working at Brinnington Secondary School was introduced to basketball via a training course.
He started a basketball club in 1963 and the school had a small gym located on Lapwing Lane, Brinnington. Stockport Basketball Club, originally known as Brinnington Lapwings, was formed and ran from there for many years.
Jim was involved with Brinnington, which went on to become Stockport Louvolites, then Stockport Lapwings and finally the present Stockport Basketball Club.
The Louvolites women's team won a number of the Division One League titles and cup finals, with the Lapwings more recently completing a fairy tale run to the WNBL National Cup crown in 2021/22.
Jim was awarded with an MBE by the Queen for his services to Basketball in 2013.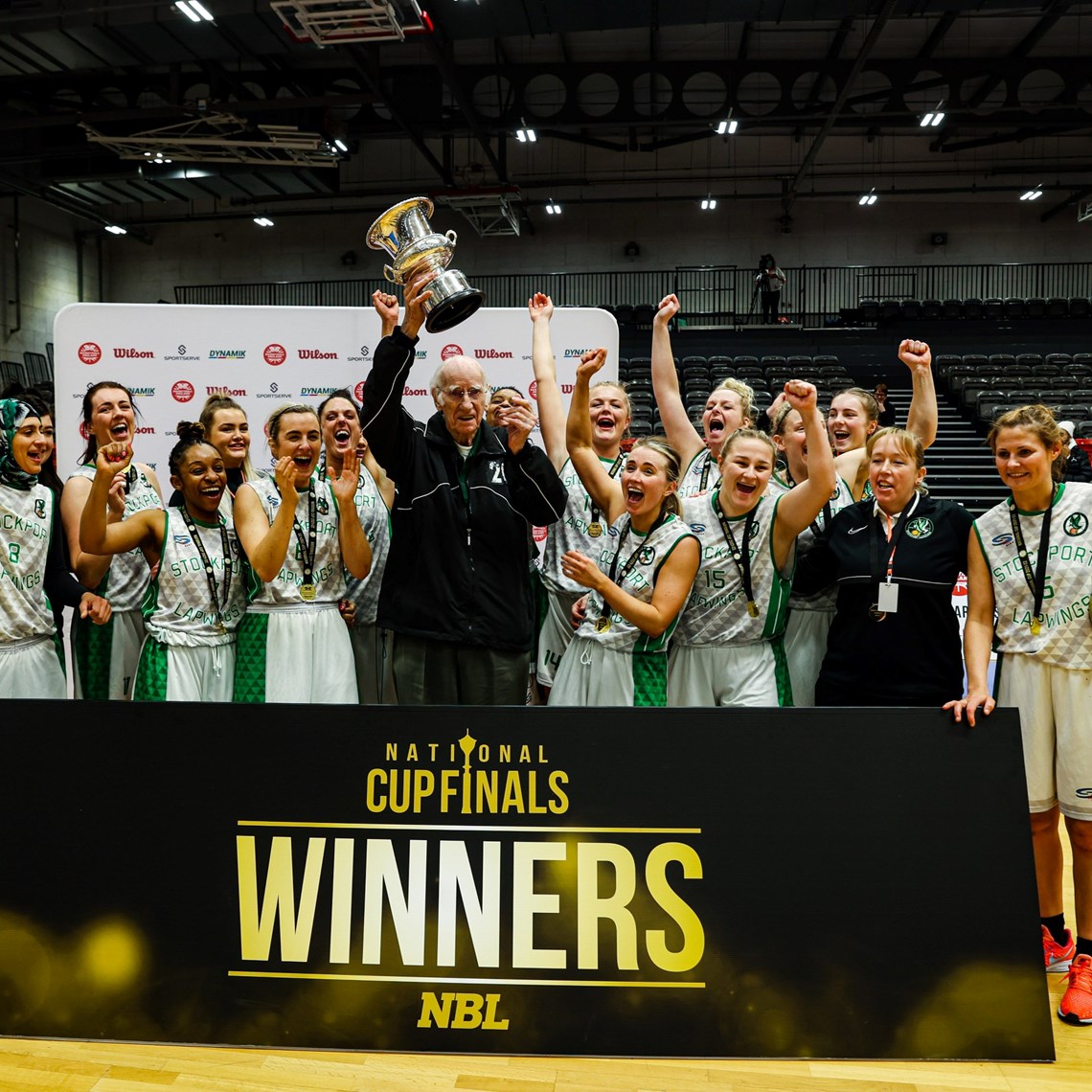 Little did Jim know all the way back in the 1960's that the club he founded would grow and flourish into an outlet for hundreds of players each season, with the Lapwings now boasting both junior and senior teams across a number of national and local league competitions.
With the number of players that have come through the doors at Stockport, as well as the volume of opponents they have faced over the years, there has been an outpouring of heartfelt tributes from across the sport, both from the Lapwings as well as further afield.
Mark Stanley from Stockport basketball club paid tribute to Bennison, saying:
"As the founder and President of our club, Jim has had a profound impact both on and off the court over the last 60 years.
"His words of wisdom and advice have influenced many players, coaches and individuals, his passion for the game was infectious yet he was such a gentle and kind man.
"His achievements are too many to mention and he will be fondly remembered by many in the basketball community. His legacy will live on through the club he leaves behind."
Long-standing North West basketball coach and regional representative Nick Ibberson said:
"I am devastated to hear of Jim's passing, such a great loss to basketball in general, women's basketball in particular but most of all to the Lapwings, who he founded and who were a life long commitment.
"I had known him for 50 years and a kinder more generous person you could not wish to meet, except when coaching against him. RIP Jim."
Basketball England's Delivery Manager for Coaching Brian Aldred added:
"I'm saddened to hear of Jim's passing, he was one of the true guardians of basketball, especially for the women's game.
"Everyone in the game knew Jim, he has had a huge impact on basketball in Stockport and the North West over the last 60 years."
Basketball England Independent board member Sadie Mason said:
"Such sad news to read . Another stalwart of women's basketball gone, but a great legacy remains.
"I remember many NL road trips up to Stockport with London YMCA against Lapwings. Always very competitive but played in good spirit, which is what Jim represented. May you RIP."
Former Basketball England CEO Simon Kirkland said:
"A sad day, a man of high quality and high values. Always put the players first and produced some excellent teams.
"Jim was a brilliant volunteer, the lot of which we don't always see today. When I was CEO, Jim was always there is a sensible, pragmatic sounding board.
"A very sad loss for the basketball family, I still have great respect and admiration for Jim RIP."
Long time Leicester Riders Foundation Community Manager Mandy Payne added:
"A fantastic gentleman and such a legend of the game, especially for Stockport Lapwings.
"RIEP Jim, sending my deepest condolences to all his families and friends xx."
.

Join Basketball England for free. Whether you have a Supporter Account as a fan, follower, enthusiast or advocate, or a Full Account and have paid for a licence to play, coach or officiate in competition, you can be part of the basketball family.
Basketball has the power to change lives. Our #GameTime campaign aims to raise awareness of the positive impact that basketball can have on people no matter who they are or where they are from.
.