Stretching back to the 1930s, Basketball England's various competitions are steeped in history. Hemel Storm are now just three games away from their very own piece of it.
Throughout the decades of the NBL, various teams have risen, then fallen, or moved to pastures new. Crystal Palace remain the most successful team in the NBL's history, with nine league titles and seven playoff crowns.
But this season, after the NBL's half century of existence, Hemel Storm have the opportunity to match a feat that has only ever been achieved once before.
To go undefeated across an entire season, and win four major trophies.
Despite the looming accolade, Hemel's chair Tony Humphreys was quick to keep a focus on the task in hand despite the achievements to date: "We can look back on our league and cup competition success this season with huge pride, it's been a great journey.
"Moving on to the playoffs, I know Dru and his coaching team and players will rightly only be thinking about Saturday's game and nothing beyond that.
"We've enjoyed a historic campaign so far for our Club and community. It's a great reward for our incredible volunteers and fans as well as the spirit and hard work of the players. 
"When Saturday arrives I predict a sold out StormDome will do their best to extend our season and hopefully take us a step closer to our third successive playoff final."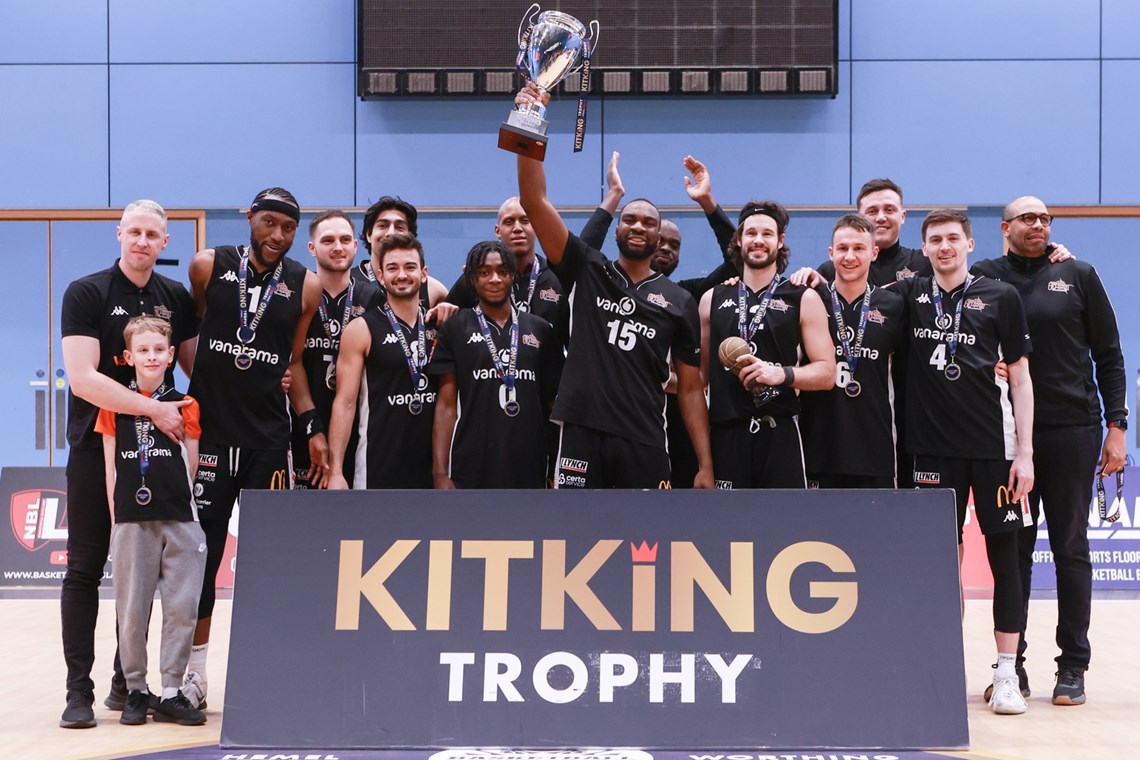 Chasing history
The Men's National Cup was first won in 1935/36 by Hoylake YMCA, who defeated London Polytechnic 32-21 in a tie that was no doubt far removed from the sport we know and love today.
That competition continued and grew until the creation of the NBL for the 1972/73 season, 50 years ago this year, adding teams, leagues, plus the WNBL from the mid-70s.
More than a few teams have gone through a league season undefeated, only to fall in the playoffs, or stumble in the National Cup. Some teams don't have a fourth competition available to win. The NBL's lower divisions currently (though haven't always) have three, as do the divisions across the WNBL.
That makes this quadruple group even more elusive, with only the 2008/09 Reading Rockets able to claim the title of four-trophy invincibles. For now, that is.
After a 26-0 regular season, plus National Cup and KitKing Trophy successes, Hemel are now just three playoff wins away from etching their name into this very elusive page of NBL history.
The Rockets went 18-0 in the league during their year of dominance, tacking on playoff wins against Derby, Sheffield Arrows and Manchester Magic in the final. The Berkshire side also claimed the National Cup, beating Manchester at the EIS in Sheffield, whilst also going a perfect 10/10 in the National Trophy, knocking off Magic once again in the final.
For one man, Reading's 2008/09 head coach Dave Titmuss (pictured below second left, back row), such a feat is one that brings people together for a lifetime: "It was obviously a most memorable season for the Rockets and personally for me and Matt Johnson (pictured below, third left, back row), my assistant at the time. When the final buzzer went in Manchester we knew our record could never be beaten, only equalled.
"I'm still in touch with most of the guys that made up that roster, two Americans, five seniors and four juniors. They epitomised the team concept and I think deserve a special place in NBL history.
"That season still means a lot to me, even though from a coaching standpoint you're only as good as your next game. I'm now back at Reading having spent nine years at, ironically, Hemel Storm, helping to re-establish the club there, coaching them to promotion to Division One and securing a couple of Patrons Cups."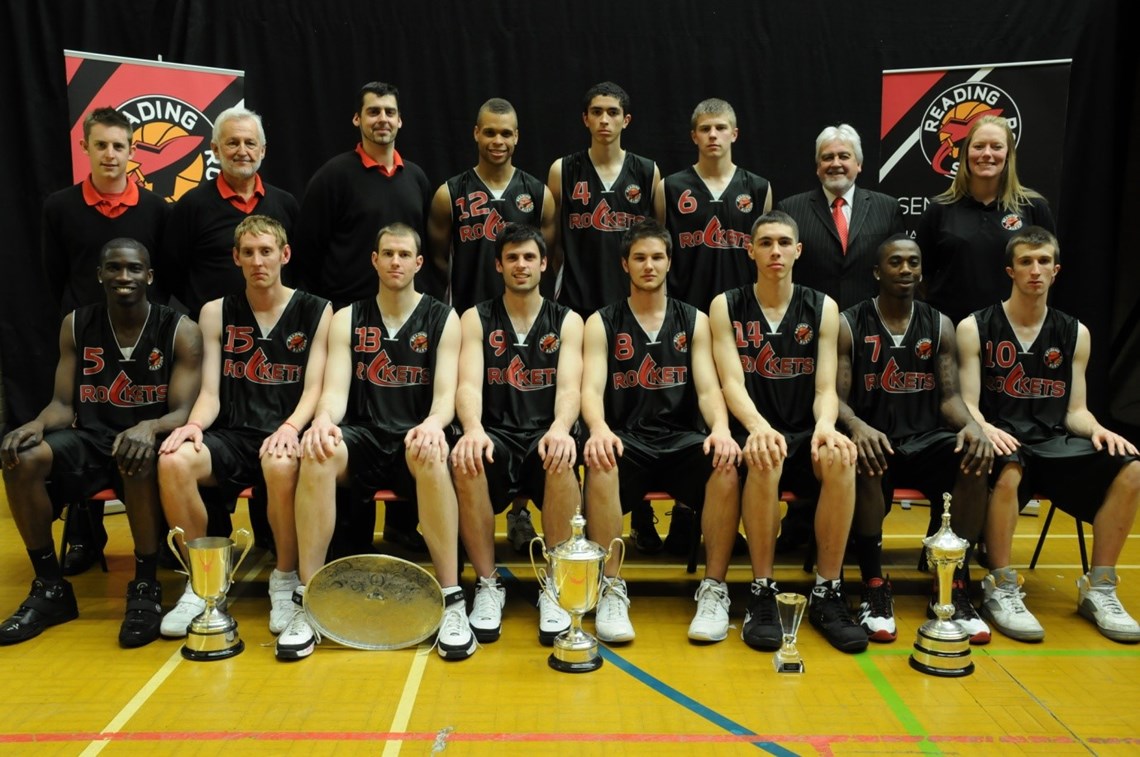 Incredible feats
Whilst Hemel's pursuit of a four-trophy perfect season is in the spotlight, there have been plenty of other NBL and WNBL performances through the years that deserve reference.
Just 22 D1 teams (men or women) over the last 50 years have won a treble, including both league, playoffs and the National Cup.
Of the 22, only one NBL side, Crystal Palace in 1979/80, managed it with a perfect record. 
Southgate College (1982/83), Sheffield Hatters (1995/96, 1996/97 & 2012/13) and Rhondda Rebels (2005/06) are the WNBL teams who can claim their own invincible seasons, going unbeaten across all competitions and claiming the three competitions on offer to them.
The 2017/18 Ipswich women's side were also history makers, becoming the first team from outside the top flight to win the WNBL National Cup. They also went 15-0 in the D2 regular season, and won the playoffs in their run to perfection.
Stockport Lapwings (2021/22) have since become the second D2 team to win the Cup from outside the top division, though a 15-1 record in the North division and a league title was their only other silverware that season.
In 2015/16 Thames Valley took D3 by storm, going 21-0 and sealing the playoffs and the National Shield, a competition only open to D3 sides. Their National Cup run was ended by eventual finalists Worthing Thunder, however.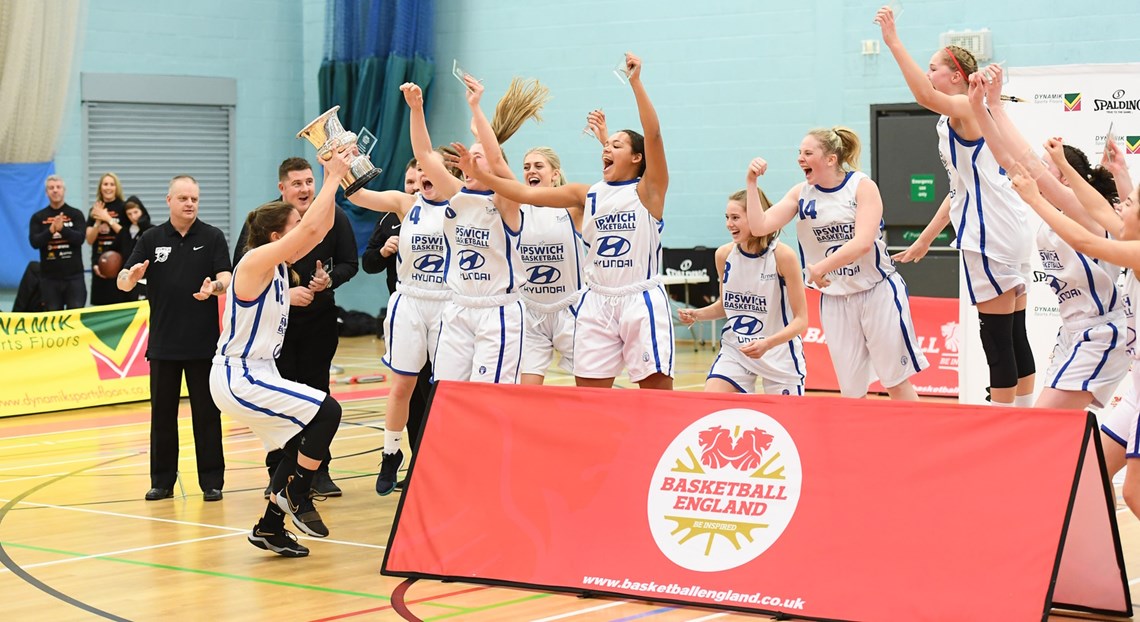 Catch history in person
Tickets are still available for the senior playoff finals at the end of this month, set to take place at Manchester's National Basketball Performance Centre on 22/23 April.
If Hemel will be in Sunday's D1M final with a shot at history remains to be seen, but if they are, you can be there to witness it.
Just click the button below and head to the BE shop to secure your tickets now.
All data in this article was provided via Dave Owen Basketball, an invaluable one-stop-shop for information and statistics about British Basketball. To visit his site, please use the button below.
.
.

Join Basketball England for free. Whether you have a Supporter Account as a fan, follower, enthusiast or advocate, or a Full Account and have paid for a licence to play, coach or officiate in competition, you can be part of the basketball family.
Basketball has the power to change lives. Our #GameTime campaign aims to raise awareness of the positive impact that basketball can have on people no matter who they are or where they are from.
.