The Playoff Finals begin this weekend with a Saturday schedule containing three huge games.
The NBL Division Three final between Milton Keynes Breakers and UEL London Lions will start the day, before handing the baton to Sheffield Hatters II and City of Birmingham Rockets for the WNBL Division Two showpiece.
The day will end with the much-anticipated clash between City of Birmingham Rockets and St Helens Saints for the NBL Division Two title, bringing a close to the first half of the weekend.
There's a preview below of all three finals, with live streams as well. Click the red game titles for Live Stats.
The Senior Playoff finals begin with the D3 showpiece between Milton Keynes Breakers and UEL London Lions.
In their first season as a club, Milton Keynes have achieved plenty. Taking the East Conference by storm, the Breakers went a perfect 18-0 across the regular season. Their +845 points difference gives an average margin of victory of nearly 47 points, displaying their dominance against all-comers this year.
A run to the semi-finals of the NBL National Cup was a real statement for the D3 side, only falling to still unbeaten D1M leaders Hemel Storm after beating fellow top-flight sides Bradford Dragons, Team Newcastle University and Manchester Magic.
Across league dominance and an impressive cup run, the Breakers have also tacked on three playoff wins to book a place at Manchester's National Basketball Performance Centre.
A 97-61 victory over Kent Crusaders was followed up by a 107-70 win for the #1 seeds, and last weekend's comfortable 99-56 success over another Welsh side, Cardiff Met Archers, put MK into the playoff final during their debut campaign.
American Dante Langley top-scored in two of those post-season wins, whilst former-BBL man Jordan Spencer has dropped 74 points since the playoffs began.
It was no surprise to see both Spencer and head coach Billy Beddow selected as the East conference's Player and Coach of the Year, further reinforcing the Breakers' might heading into this weekend.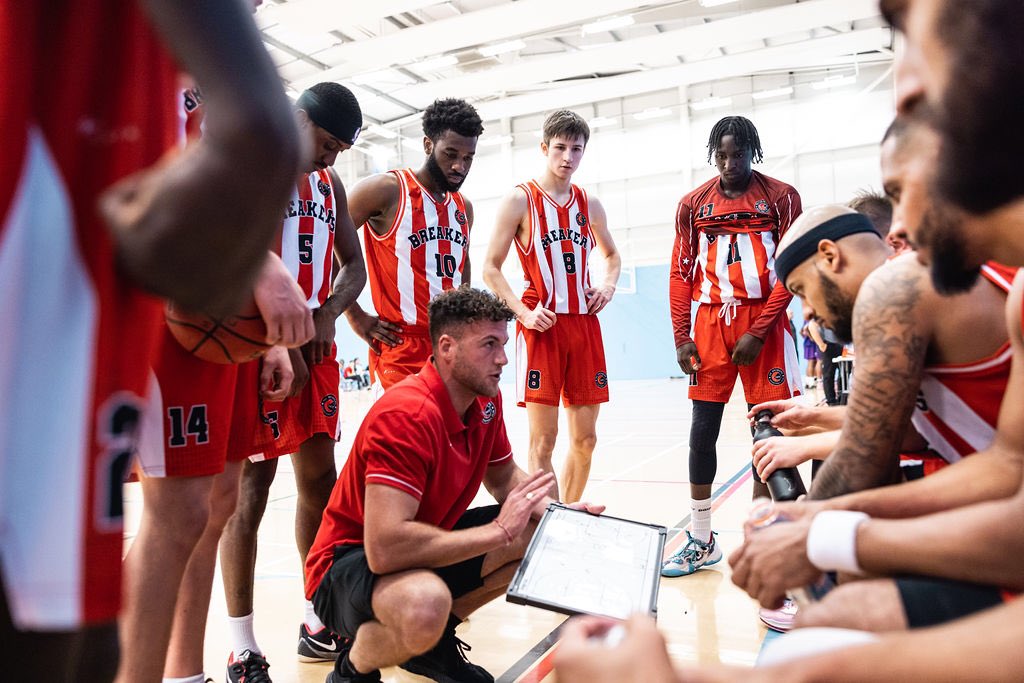 Still, if one team won't be overawed by the task facing them, it's UEL London Lions. 
The London conference winners went 15-3 during the regular season, good for the #7 seed heading into the playoff. 
That hasn't stopped the Lions from manufacturing an impressive run to the final, beating University of Hertfordshire Storm 94-63 before road upsets against both #2 seeds Teesside Lions and #3 Cobham Cobras. 
Like their opponents, UEL also enjoyed double delight in the D3 regular season awards, with standout Travis Edwards and coach Roberto Fois both earning recognition for their efforts.  
Two conference winners have been putting on a show all season, but only one can end the season with one last victory. We'll find out who once the final buzzer sounds. 
Milton Keynes captain Jordan Spencer said:
"Playing in a final is a great achievement for the club in our first season. It'll be a great experience for the guys and a fine way to finish this season. We hope to display our best basketball and finish the season with some silverware." 
UEL London Lions head coach Roberto Fois said:
"We are excited for the opportunity to compete for a playoff title. As a team, we have cleared a lot of hurdles on our journey to this final and we now face the best overall team in D3, MK Breakers. 
"The players and coaching staff are looking forward to the challenge and hope to continue their good form shown in the playoffs, by defeating the second and third seeds to be here.
"We believe this playoff run has shown we are worthy of being a promoted side but regardless we are extremely motivated to bring another trophy to the UEL/London Lions trophy cabinet."
The WNBL Division Two final sees two pool winners go head-to-head as Sheffield Hatters II take on City of Birmingham Rockets.
The Hatters are the most successful franchise in the game, and with their first team now residing in the WBBL, that leaves the seconds to carry the torch in the WNBL.
Hatters II have done just that, going 13-3 in 2021/22 and winning the WNBL Division Two playoff crown with an 84-64 win over Manchester Mystics II, following that up with a perfect 12-0 record in Pool 1 this season.
The Yorkshire outfit opened up their playoff run with a 20-0 walkover of #8 seeds Cardiff City before a commanding 84-38 win against Manchester Mystics II in an ominous repeat of last year's final.
City of Birmingham stand between the Hatters and a chance for further glory, though they've enjoyed an impressive campaign of their own.
Finishing with an 11-1 record as Pool 2 champs, the #2 seeds have claimed narrow wins against #7 seeds Stockport Lapwings (62-57) and #3 seeds University of Nottingham Wildcats (61-57) to book their spot in Manchester.
Both teams were obvious inclusions for the D2W end of season awards, with Hatters' duo Sarah Cooney and Simon Roberts sealing the Player and Coach of the Year awards for Pool 1, whilst CoB's Michelle Turner was spotlighted as Pool 2's Player of the Year.
Can Hatters II repeat their success of a year ago and seal a perfect season, or can City of Birmingham crown their Pool 2 win with a playoff title?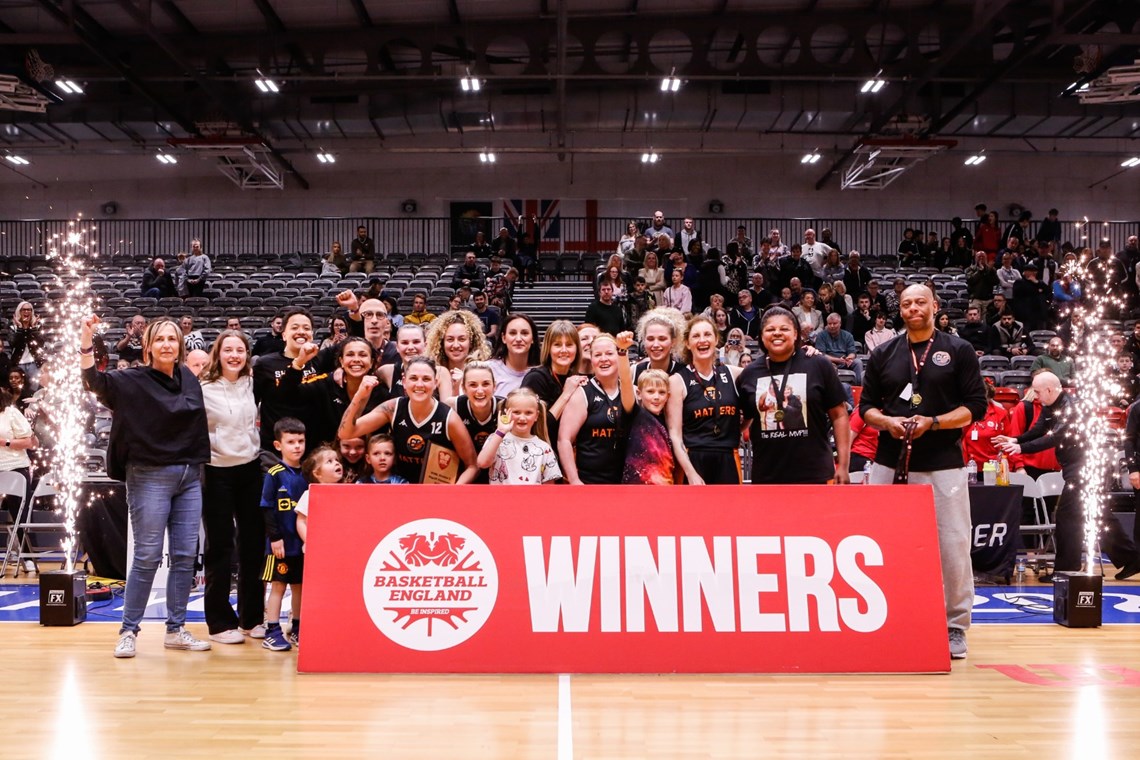 Sheffield Hatters II head coach Simon Roberts said:
"Reaching the final is a testament to all the ladies in the team, the commitment and professionalism they bring to practice and games is infectious.
"Looking ahead to the game, I think this will be a showcase of the talent that is playing in Division 2 and will be a tight contest with the fine margins being the difference between the teams.  I expect a fast paced, entertaining game."
Sheffield's Sarah Cooney added:
"We are really happy to be at the playoff finals again this year, it's always exciting and what we strive for as a team.
"This season has been a difficult one, but we've had a great run in the league and really hope we can come away with a playoff title at the end of it.
"You can expect us to go out and fight hard, and hopefully it will be a really exciting game to watch!"
City of Birmingham head coach Ryan Emery said:
"Making the playoff final is a testament to the continued commitment and dedication of all of the players.
"It is pleasure to work with such great people day in and day out as we all work towards a common goal."
Rockets' Ellie Pierpoint added:
"We have worked so hard all season and we are looking forward to the final. It has been a great season and I am proud to be a part of this team – it should be a great game!"
Saturday's action ends with the NBL Division Two final between City of Birmingham Rockets and St Helens Saints.
It's an all-North conference affair to close proceedings on day one, with both teams coming through some tough playoff games to make it this far.
CoB topped #8 seeds Greenwich Titans 89-69 in the opening round before beating #5 seeds Worcester Wolves last weekend 70-55, adding those two post-season wins to a near-perfect 21-1 league campaign.
St Helens showed they absolutely belong at this level with a 109-75 win over #6 seeds Ipswich and a road upset of South conference winners and #2 seeds London Elite, coming through 78-69.
To secure both those results off the back of a 20-2 regular season in their first season in Division Two shows the quality the Saints possess. The North West outfit went a perfect 20-0 in D3 last term, creating a winning culture across the club that they'd love to continue into this final.
St Helen's only losses this season have both come courtesy of the Rockets, with CoB winning their home leg 72-59 back in mid-October before a return success in late January, winning that game 98-94.
The Saints led that most recent encounter 86-70 heading into the fourth quarter before a stunning comeback from the visitors turned the tables in the last ten minutes.
Martyn Gayle top-scored with 29 points that day, and the CoB player/coach was recognised in the league's end of season awards that were announced this week. Gayle was selected as the North's Coach of the Year, also sealing a spot in both the conference's Team of the Year and British Team of the Year.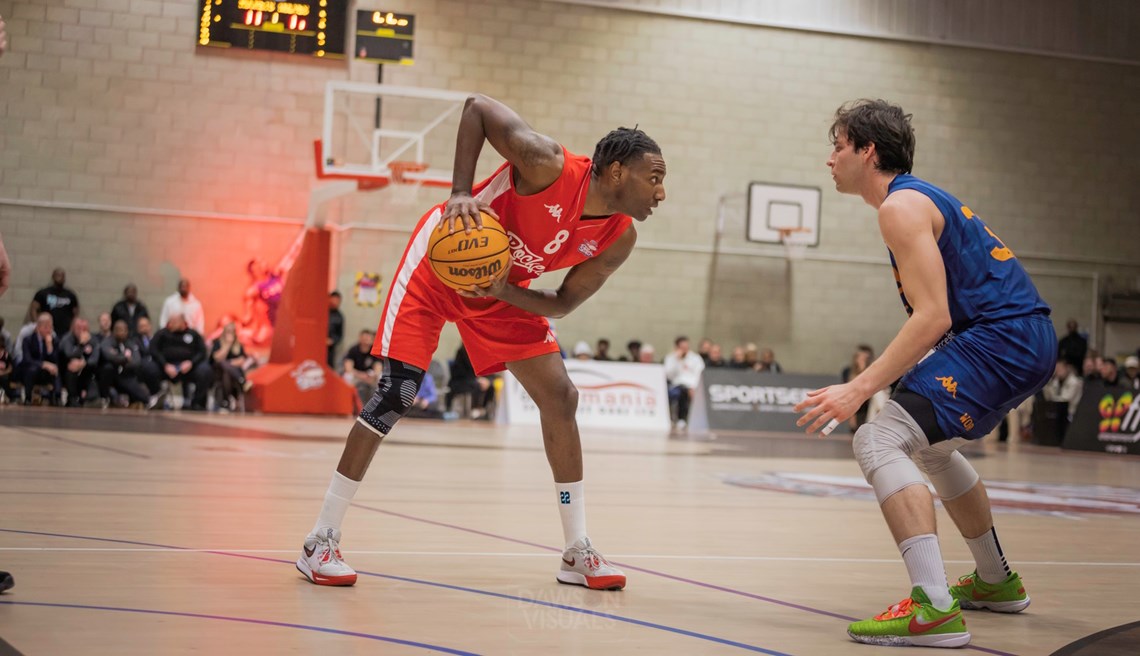 Similarly, St Helens had plenty of admirers this season as former-BBL man Connor Murtagh plus team-mate Disraeli Lufadeju also slotted into the North's Team of the Year and British Team of the Year.
If the Saints have learned enough about this weekend's opponents from their previous two meetings to seal a win at the third time of asking remains to be seen, but their showing through three quarters of their last match up suggests the North West challengers should be able to match their North conference rival once again.
With both teams sure to bring a significant following with them to Manchester, the atmosphere is sure to be electric as both sides battle for the season's ultimate accolade, the playoff title.
City of Birmingham Player/Coach Martyn Gayle said:
"It has been a fantastic season for the club and we are looking forward to a competitive final.
"Hopefully we can show our quality and finish the season in a positive way."
Rockets' Karl Teesdale added: "The support we have received from the city has been crucial to our success this year.
"The hard work we have put in on and off court all season has put us in a great position and hopefully we can capitalise on that and finish the year as champions."
.

Join Basketball England for free. Whether you have a Supporter Account as a fan, follower, enthusiast or advocate, or a Full Account and have paid for a licence to play, coach or officiate in competition, you can be part of the basketball family.
Basketball has the power to change lives. Our #GameTime campaign aims to raise awareness of the positive impact that basketball can have on people no matter who they are or where they are from.
.