Even after more than a decade playing basketball and making a living in the UK, Ricky Fetske still gets the tourist treatment from the locals.
The Bradford Dragons veteran, who resides in nearby Leeds and stands at 6'8", continues getting asked how tall he is and told 'he should play basketball'.  
You know, the usual comments a traditional tall person gets. 
"All the time, even when I'm at the grocery store, I still get it," Fetske says with a beaming smile. 
To Ricky's credit, he takes what could be perceived as annoying in his stride and even comes up with imaginative ways to confuse those interrogating him. 
"We actually just moved recently to a different area in Leeds and meeting new neighbours, and it's always the same conversation, 'Where are you from, how tall are you, do you play basketball?' I get it a lot," he admits. 
"So I try and switch up my responses sometimes and tell them that I'm 4' 20", just to make them do the math as it comes to around 6'8", but I never get tired of it; I'm a very social person, very outgoing."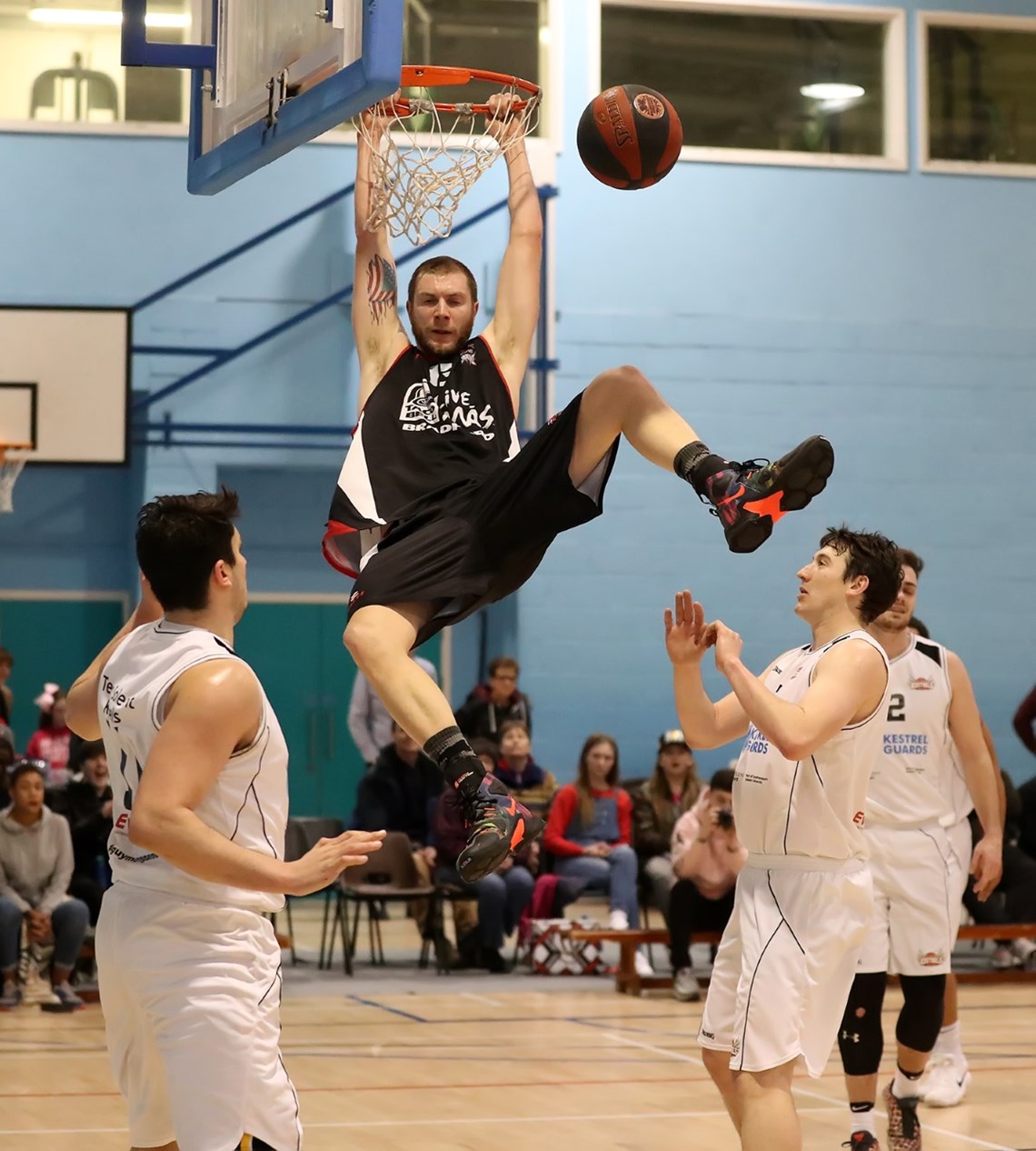 One year at a time
It's a demeanour he's kept since arriving in West Yorkshire when all eyes of the sporting world were fixed on England. 
Fetske signed for the Dragons in the summer of 2012; at the same time, his fellow basketball countrymen and women were respectively starting their successful odyssey to gold at the London Olympics. 
But little did a young and naïve Fetske know that he would strike gold himself in his career. 
Despite a brief spell at Team Northumbria, where he finished his master's degree and a British Basketball League stint with Leeds Force, Fetske, now 34 years old, has stayed faithful to Bradford. 
But away from the unity of basketball, Bradford has given Ricky much more than that. 
Alongside his duties on court, he works for the Leeds Community NHS Trust as a mental health practitioner, with his career, post-basketball, already taken care of along with getting married to Isalie, herself a one-time Women's British Basketball League player at Leeds Carnegie. 
"If you put this scenario to me when I arrived, I'd have probably laughed at you," Fetske said. 
"I didn't envision it at all; I was just taking it one year at a time. In my second year, I actually went up to Northumbria to get my master's degree, so I was really looking for opportunities to improve my future possibilities. 
"And so, in my third year, I tried to rejoin the Dragons. However, the opportunity came for me to play in the BBL with Leeds Force, and it was a good experience to play BBL and have a different role than I do in NBL1. 
"But I came back to the Dragons, and I am now in my 10th season. I really do feel at home, my wife. I met her through the Bradford Dragons, have been married for five years now, and we have a three-year-old son. 
"I just love playing for Bradford. It has a real family atmosphere; my team-mates are like my brothers, and I really enjoy it."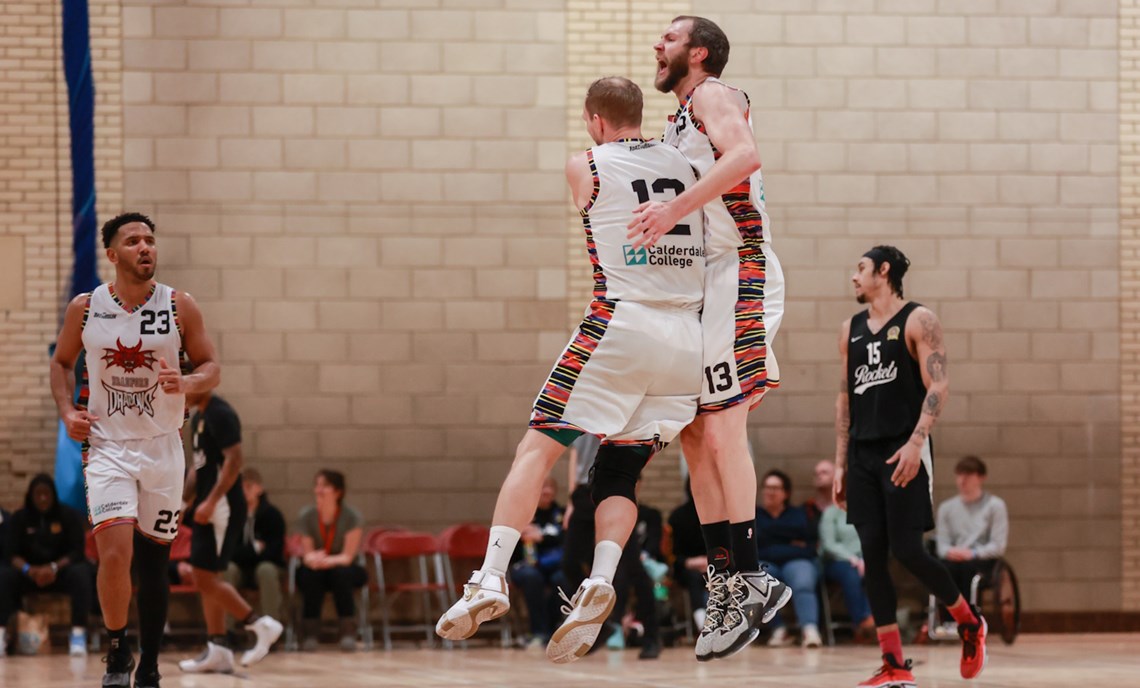 And this season sees Fetske taking on a new role as team captain, in addition to the various ones he has undertaken over the last 11 years, which involved management and coaching co-ordinator. 
No surprise, really, considering his loyalty and gratitude to a club that has given him so much, Ricky admits that it's great to give back. 
And that is a precious commodity in this modern-day era of basketball. 
"I'm embracing the captaincy role, and I love it," Fetske says. 
"We have players that are much younger than me. I'm talking 16, 14 years younger in some cases, so I am taking that veteran leadership role, and I am taking it to heart. 
"I want to help Jabari [Edwards] Cam'ron [Simpson] and help guide them because they have incredible futures in the sport, and I take a lot of pride in helping them in their journey. 
"Let's face it, I'm not going to be doing this forever, so right now, I'm enjoying every minute of it." 
In fact, it isn't just Fetske, a man who grew up in humble surroundings in Galloway, New Jersey, who has stayed with coach Chris Mellor and Bradford. In fact, many other Dragons players have been proud to wear the jersey season upon season. 
Alongside Fetske, who has played 11 seasons over two spells with Bradford, Rihards Sulcs is embarking on a magic season number 15 with the club and others, most notably Albert Margai, have been around for extended stints.
"It's one of our great characteristics of our team where we are able to retain so many of our normal players," Fetske explains. 
"Coach Mellor is the common denominator; he gives us such confidence, such a down-to-earth, approachable coach. I have played for many coaches in my career, and I really do enjoy playing for him. 
"He holds you accountable, but also, he is a person that you can talk to about anything. There's a magnificent structure around the club." 
And Fetske would undoubtedly love to own a winners medal before he is to stop his playing career, but regardless, he has become a legend in Bradford. 
Even if he gets asked how tall he is and if he plays basketball down at his local Tesco. 
.

Words - John Hobbs
Main image credit - Luke Simcock