Upon his arrival at Northampton University, Northampton Titans' forward Will Reid had plans that didn't involve basketball.
In fact, before his obsession with the sport began, it wasn't even on his radar.
"I played football like that was my life," Reid reflects. "I played in the FA Youth Cup and other tournaments. I was a goalkeeper, so my way into football was in goal, seeing as I'm 6'8"".
However, the Chelsea fanatic's plans were derailed as Northampton University's first team already had an established second-year goalkeeper, leaving Reid in the cold and almost ready to leave all sport.
That was until a walk around the campus and a chance encounter with a future British basketball personality changed Will's vision for good.
"I was walking on campus, and it was Tahir Hajat, who went to the same university, saw me and just shouted 'You', and I replied, 'Yeah, what?' and he asked if I play basketball," said Reid.
"Now, I played a bit for fun with Jason Tucker in college, but nothing else besides that, and Tahir invited me to play in a basketball tournament.
"Now I won't lie, I didn't know anything about the sport itself, and Jason basically said, 'listen to what I got to say, and you'll be fine', and my first lesson in basketball was me setting a screen, and I didn't know what that was, so they showed me.
"So throughout this tournament, we got to the final solely by me setting screens; I wasn't even rolling or going to the basket; I was setting screens and standing there."
YouTube study
Motivated yet still intrigued by a sport he barely knew anything about, Reid took a chance with basketball and worked his way from the very bottom in terms of development.
Even down to a simple dribble, with Reid admitting that he bounced the ball with both hands, something that he cringes at now.
But he persevered and, before long, got the hang of the sport, absorbing everything he could.
"I study the game a lot from watching YouTube videos on my position and any new moves that I can do in a game just so I can be better," Reid reveals.
And now, fast-forward to this season, Reid's fourth with the NBL2 North side Northampton Titans, and it is his first as team captain, something the 34-year-old admits is a learning experience.
"It will certainly do me well to be captain, but it will be a learning experience," he says. "Especially if I want to get into coaching when I call it a day."
Waking the sleeping giant
Since 2013, Reid has played across most divisions around the NBL, and despite a brief spell in Cambridge, he has remained loyal to Northampton, suiting up for the Thunder and the Titans, where he has stayed.
Reid also believes basketball in Northampton has a lot to offer. The town has two National League clubs along with several youth teams.
From organising off-season scrimmages with players returning from their clubs around the country and local NBL players, to even letting aspiring ballers borrow his sneakers, Reid wants to assist the community and make it a hive of basketball activity.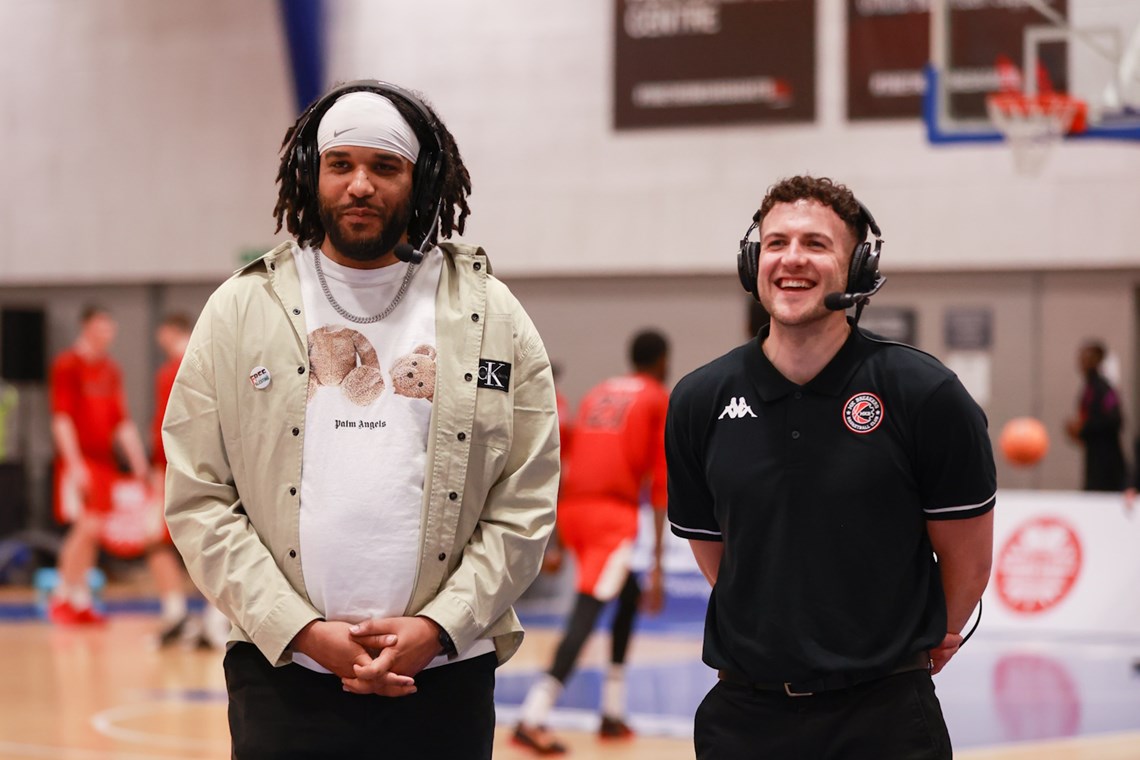 He hopes the recent court renovation at the local Racecourse Park as part of the #ProjectSwish campaign can also play a massive part.
"Northampton basketball, for me, is a sleeping giant," Reid says, emphatically.
"If you look over the last 15 years, if you look at Moulton College, you have Andre Arissol, who has come out of here, you have Sam Grant, you have Josh, Jacob, Ethan, Sarah and Isaac Round, have all played international basketball and have come out of Northampton.
"Also, away from playing, you got Jake Wyatt, who used to be part of the marketing team at the Toronto Raptors, so there are people who have been involved in basketball from this place.
"There is a lot of history within basketball in this town, and it's got great potential and a bright future, I feel."
And looking to the future is something that Reid is planning out as well. From potential media opportunities, having been involved in Basketball England's NBL Live broadcasts to just being around the sport in general, the big man wants to leave a legacy to his family, and in particular, his children. 
"I want my sons and daughter to benefit from within the basketball community," Reid says.
"I hope that if they choose basketball, then they have the opportunity to have that clear elite pathway that I hope can wake this sleeping giant."
.

Words by John Hobbs