What storylines are yet to play out as the D1M regular season nears an end?
This is the first of just six remaining weekends before the playoffs begin, with all teams down to single digits for games remaining.
As if to highlight how close the finish line is becoming, all 14 teams are in action tomorrow, with four sides, Reading. Westminster, Solent and Hemel, in double-header action on Sunday.
We take a look at all the weekend's action below, with links to live stats and live streams at the bottom of the page.
It's first plays third tomorrow as Derby take a trip to Hemel to try and end Storm's unbeaten run across 2022/23.
Winners of 18 straight league games, plus owners of an NBL National Cup run that saw Hemel crowned as champs and a KitKing Trophy campaign that's led to a final against Worthing in two week's time, it's hard to find a blemish on coach Spinks' outfit this season.
Derby will need to find a way to do what others could not if they're to keep pace with the league leaders, but not only that, they'll want to try and retain their parity with fellow rivals Worthing Thunder.
Both Thunder and Trailblazers sit on three losses for the season as things stand, meaning if Derby can win their two games in hand, the pair would be tied for second spot. That leaves little margin for error for the Midlands side though, especially considering Worthing have now won four in a row, including last weekend's 96-82 victory against Derby.
A run to the semi-finals of the BBL Trophy and their 14 wins on the year shows the Trailblazers have the quality to trouble any side in the land, and no doubt coach Shaw's side will have learned plenty from January's NBL National Cup final in Manchester, where Hemel beat Derby 102-81.
Tomorrow's clash is sure to be one of the most eagerly anticipated across the basketball landscape, and you wouldn't want to miss it!
.
Elsewhere this weekend
Six other games are packed into tomorrow, starting with Team Newcastle University (9-9) hosting Thames Valley Cavaliers (7-11), who were close to upsetting Hemel last weekend before falling to a narrow loss. They'll want to go one step further this weekend as the push for a playoff spot continues.
London Lions II (4-14) welcome Reading Rockets (10-8), with the Rockets one of a six teams in D1M on 18 or 20 points. That makes the battle from fourth down to ninth an interesting one, and one that Reading won't want to lose ground in against a Lions side that have lost five in a row.
Westminster Warriors (2-16) are still four points off potential safety and take a trip to Loughborough Riders (9-10) tomorrow, and Essex Rebels (7-11) will aim to continue clawing their way back towards a playoff spot as they travel to Team Solent Kestrels (10-8).
Bradford Dragons (9-10) are set to receive a visit from Manchester Magic (4-15), with tomorrow night's clash marking the Dragons' penultimate home game of the season, with all but one of their last six games being on the road.
Saturday closes with Worthing Thunder (16-3) hosting an out-of-sorts Nottingham Hoods (10-11), with the Midlands side having lost four of their last six to slip down the standings in recent weeks.
Sunday's two ties involve Hemel and Solent locking horns on the South coast in a repeat of last year's Playoff final, whilst the weekend comes to a close with Westminster and Reading facing off, creating a solid double-header opportunity for both teams to make a move in the standings.
This weekend's fixtures:
Saturday 25 February
3pm - Team Newcastle University vs Thames Valley Cavaliers - LIVE STATS/LIVE STREAM
4pm - London Lions II vs Reading Rockets - LIVE STATS
6pm - Loughborough Riders vs Westminster Warriors - LIVE STATS/LIVE STREAM
6pm - Team Solent Kestrels vs Essex Rebels - LIVE STATS/LIVE STREAM
6:15pm - Bradford Dragons vs Manchester Magic - LIVE STATS/LIVE STREAM
7pm - Hemel Storm vs Derby Trailblazers - LIVE STATS
7:30pm - Worthing Thunder vs Nottingham Hoods - LIVE STATS/LIVE STREAM
Sunday 26 February
4pm - Team Solent Kestrels vs Hemel Storm - LIVE STATS
5pm - Westminster Warriors vs Reading Rockets - LIVE STATS/LIVE STREAM
.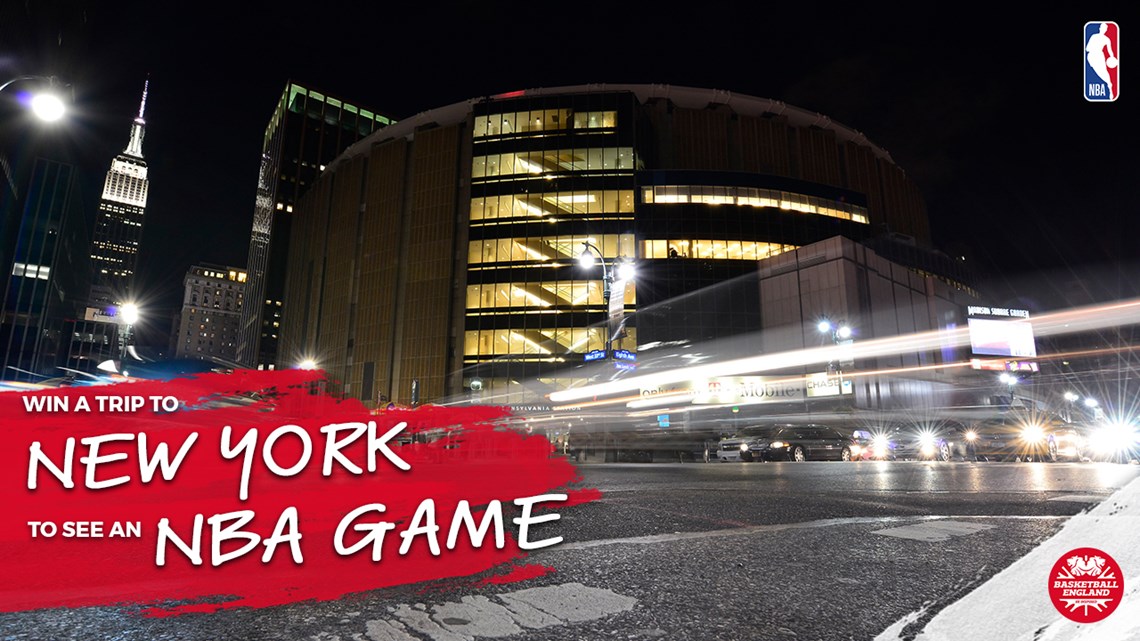 Join Basketball England for free and win a trip to New York City, courtesy of the NBA.
Whether you have a Supporter Account as a fan, follower, enthusiast or advocate, or a Full Account and have paid for a licence to play, coach or officiate in competition, you can enter our prize draw.
Basketball has the power to change lives. Our #GameTime campaign aims to raise awareness of the positive impact that basketball can have on people no matter who they are or where they are from.
.
.