The D1W regular season is heading to a close as we're nearly ready to move into the penultimate month of the 2022/23 campaign.
The last weekend in February contains six games, two tomorrow and four on Sunday, that will further shape the title race, the battle for playoff positions and the scrap to escape the bottom two.
Just six weekend remain in the regular season, and no team can afford to slip up this close to the finish line.
We take a look at all the action below, with links to live stats and live streams at the bottom of the page.
There's a big game for both sides in the West Midlands tomorrow as title-chasing Thames Valley take a trip to relegation-threatened Worcester Wolves.
Thames Valley picked up their third defeat of the season last weekend following a 90-86 home loss to Ipswich.  Winning their two games in hand will still leave the Uxbridge side two points behind current leaders Solent, placing an even greater level of importance on the remaining meeting between the two sides on 19 March.
Before that, TVC need to continue taking care of business and this weekend that involves a trip to play a Wolves side scrapping for the D1W survival.
Falling into the league's two potential relegation spots last weekend after Bristol's back-to-back wins over Cardiff and a Wolves defeat against Loughborough, coach Howell's side will need points quickly if they're to climb back out of the mire.
Tied with Bristol on eight points, the Flyers also have two games in hand plus home advantage when these sides meet next month, further pressing home the need for Worcester to make a move as soon as they can.
Every one of Worcester's remaining opponents (bar Bristol), currently reside in the top eight. The Wolves need results, and Thames Valley can't afford to slip up, adding an extra layer of intrigue to this weekend's clash.
.
Elsewhere this weekend
Saturday's two games begin with Ipswich (8-8) looking to continue their push for a top four spot as the Suffolk side takes a trip to London Lions II (5-10).
Now just two points above Worcester and Bristol in the mix for the second and final potential relegation spot, London could do with creating some breathing room this weekend but that'll be no easy task against reigning Player of the Week Louisa Gibbins and Co.
The day closes with another team in the mix for the top four, Anglia Ruskin University (10-5) on the road against Loughborough Riders (8-9)
Much has been made of ARU's consistency this year, and strangely they're the only team in the top eight with a negative +/- at the moment (-46), despite their 10-5 record.
If Ruskin will blow hot or cold this weekend remains to be seen, but they'll need to be on their game against a Riders side still battling to move up from the eighth and final playoff spot.
Sunday contains Worcester and Thames Valley mentioned above, plus three other ties, starting with Cardiff Met Archers II (1-17) against CoLA Southwark Pride (12-5).
Five losses may knock CoLA out of this season's title race, but they'll still be confident of defending their playoff crown. They should have no problem making it three wins in a row at home to a Cardiff team they beat by 26 points in their last meeting.
Back-to-back wins last weekend have breathed new life into Bristol Academy Flyers (4-12) survival hopes. They'll try to make it three in a row this weekend as the South West side heads to Berkshire to play Reading Rockets (10-5).
The weekend closes with leaders Team Solent Kestrels (14-2) on the road against Brent Bulls (8-5) in a first plays sixth match up.
A five-point game when the teams last met on the South coast back in mid-November, the Bulls will no doubt want some revenge for that result and to remind the rest of D1W they can still mix it with the league's top sides ahead of the playoffs.
This weekend's fixtures:
Saturday 25 February
2pm - London Lions vs Ipswich - LIVE STATS
3pm - Loughborough Riders vs Anglia Ruskin University - LIVE STATS/LIVE STREAM
Sunday 26 February
2:15pm - CoLA Southwark Pride vs Cardiff Met Archers II - LIVE STATS
4pm - Worcester Wolves vs Thames Valley Cavaliers - LIVE STATS
4:15pm - Reading Rockets vs Bristol Academy Flyers - LIVE STATS
5pm - Brent Bulls vs Team Solent Kestrels - LIVE STATS
.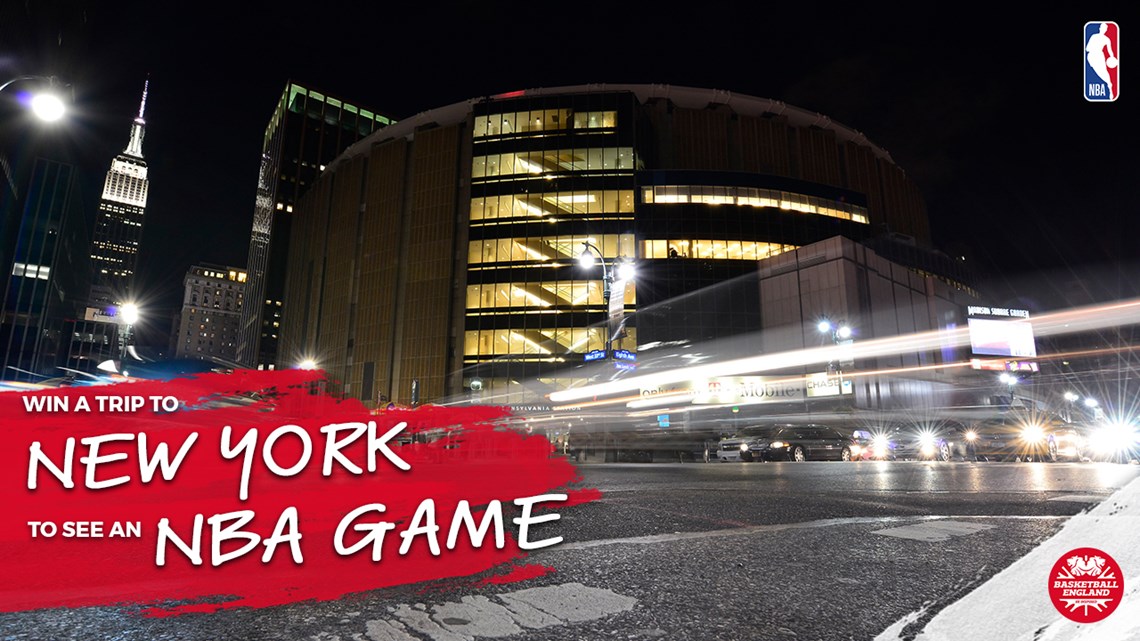 Join Basketball England for free and win a trip to New York City, courtesy of the NBA.
Whether you have a Supporter Account as a fan, follower, enthusiast or advocate, or a Full Account and have paid for a licence to play, coach or officiate in competition, you can enter our prize draw.
Basketball has the power to change lives. Our #GameTime campaign aims to raise awareness of the positive impact that basketball can have on people no matter who they are or where they are from.
.
.
Main image credit - Loughborough basketball