The calendar moves into February, bringing the end of the regular season ever-closer.
All 14 D1M teams play tomorrow to kick off a big weekend, with four sides, Hemel, London, Nottingham and Bradford in double-header action on Sunday.
With just four points separating fourth from 11th, wins and losses start to carry a bit more impact at this time of year.
We take a look at all the weekend's action below, with links to live stats and live streams at the bottom of the page.
Leaders Hemel Storm start their double-header weekend with a visit from a resurgent Reading Rockets.
The question for Worthing, Derby and the rest of the NBL right now is 'who can stop the Storm?' At present, nobody has an answer, with the National Cup winners and Kit King Trophy finalists still unbeaten across all competitions in 2022/23.
Next up to try is a Reading side that have won five straight, with a 102-78 victory over second place Worthing plus a 79-78 W over third place Derby in that streak, showing that the Rockets can certainly mix it with the division's top sides this season.
Top scorer in both those contests was American Jermiah Jenkins, who has really come into his own since the turn of the year and is now a key part of what the Rockets do at both ends of the court. Coupled with the output of fellow American Troy Cracknell, plus the likes of Lewis Champion and Reis Pinnock, it's no surprise to see the Berkshire side erasing their slow start to the season.
Will any of that matter against Hemel? Well, the current leaders are unbeaten, but perhaps not unbeatable, as last weekend's exploits suggested. Storm needed a period of OT to top Loughborough, including a last-gasp alley-oop from Aaryn Rai to force the extra frame before coming through as 108-99 winners.
Taylor Johnson remains on MVP pace (19.1PPG, 5.5RPG, 4.2RPG), though his main adversary for that award right now may be team mate Rai (22.3PPG, 9.8RPG, 4.9APG), who is also comfortably top of the league efficiency charts.
Hemel remain firm favourites in this one, especially on their own court, but with Reading's current form it'll be a contest worth watching.
.
Elsewhere this weekend
The rest of a busy Saturday schedule begins with Team Newcastle University (6-8) hosting Loughborough Riders (7-8), with both teams currently scrapping for a top-six spot.
Reigning champs Team Solent Kestrels (6-8) are another team in that mid-table mix - they will be looking for a win against a London Lions II (4-9) outfit looking to put some space between themselves and the potential relegation spots.
Westminster Warriors' (2-13) quest to escape the bottom of the standings sees them take a trip to Bradford Dragons (6-8), while winners of three in their last four Nottingham Hoods (8-7) will try and extend their good form at home to Essex Rebels (6-8).
Saturday moves towards a close with Derby Trailblazers (11-2) looking to keep their push towards the top two spot alive with a home tie against Thames Valley Cavaliers (6-8), and Manchester Magic (4-11) have a difficult trip to the South coast to play Worthing Thunder (12-3).
Sunday's two games include a pair of double ups, with Hemel Storm hosting London Lions II, which is preceded by Nottingham Hoods vs Bradford Dragons.
This weekend's fixtures:
Saturday 4 February
3pm - Team Newcastle University vs Loughborough Riders - LIVE STATS
6pm - Team Solent Kestrels vs London Lions II - LIVE STATS/LIVE STREAM
6:15pm - Bradford Dragons vs Westminster Warriors - LIVE STATS
6:30pm - Nottingham Hoods vs Essex Rebels - LIVE STATS
7pm - Hemel Storm vs Reading Rockets - LIVE STATS
7:15pm -Derby Trailblazers vs Thames Valley Cavaliers - LIVE STATS
7:30pm - Worthing Thunder vs Manchester Magic - LIVE STATS
Sunday 5 February
3pm - Nottingham Hoods vs Bradford Dragons - LIVE STATS
8:15pm - Hemel Storm vs London Lions II - LIVE STATS
.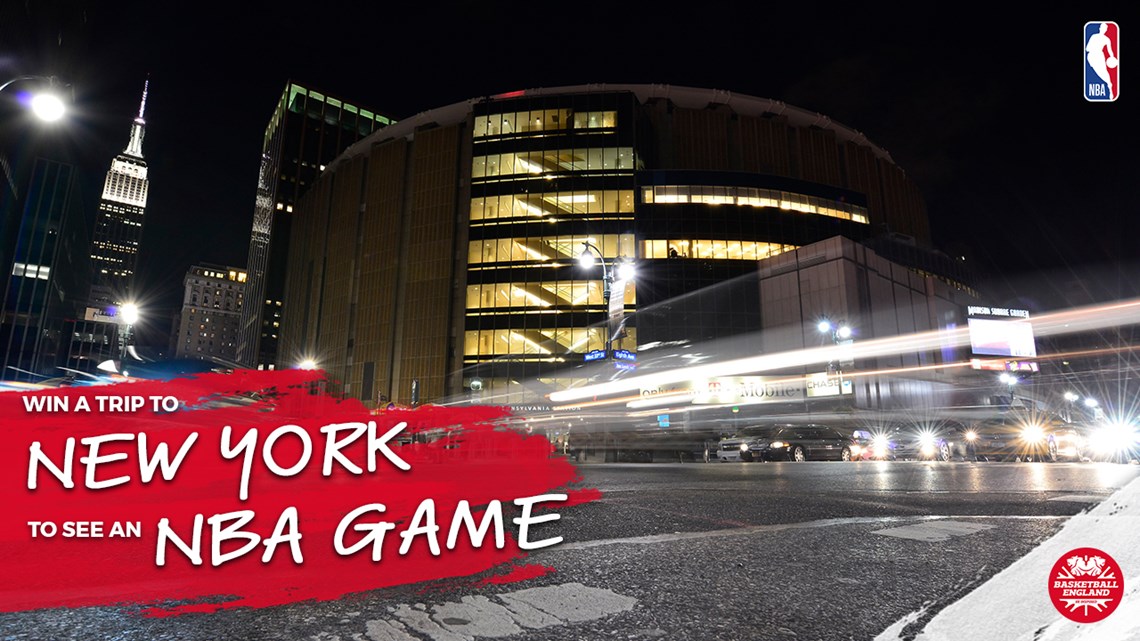 Join Basketball England for free and win a trip to New York City, courtesy of the NBA.
Whether you have a Supporter Account as a fan, follower, enthusiast or advocate, or a Full Account and have paid for a licence to play, coach or officiate in competition, you can enter our prize draw.
Basketball has the power to change lives. Our #GameTime campaign aims to raise awareness of the positive impact that basketball can have on people no matter who they are or where they are from.
.
.