The British Basketball Federation (BBF) is recruiting head coaches and team managers for its Great Britain teams ahead of the 2023 FIBA European Youth Championships. 
GB male and female U16, U18 and U20 teams will take part in the tournaments next summer. 
As part of plans for improved support standards and governance for the teams, a prospectus has been drawn up to illustrate the BBF's ambitions and approach to delivering the programmes.  
It outlines roles, standards, values and behaviours for the BBF and the Home Country Associations and players, coaches and staff, as well as programme delivery objectives and milestones. 
It can be read HERE. 
The recruitment of coaches and staff and the running of the programmes will be undertaken by the HCAs - Basketball England, Basketball Scotland and Basketball Wales – on behalf of the BBF. 
Chris Grant, chair of the BBF, said: 
"We are delighted to be in the position to work with the Home Countries to recruit a cohort of coaches to lead our youth teams. We see the 2023 European Youth Championships as a key stepping stone as we seek to elevate the performance of GB Basketball, both on and off the court.  
"We are very clear that we want to ensure the highest standards in terms of the experience that the young athletes will have, and are taking into account the learning from the Anne Whyte review and other sources in setting out our arrangements. 
"Also, very importantly, we are working to ensure that the families of selected players are not put in the position of being asked to make a financial contribution towards the players' participation." 
The head coach and team manager roles 
Applicants should apply for the role (head coach or team manager) rather than for placement with a specific team and have the right to work in the UK. 
As part of phased approach, head coaches and team managers will be appointed first, with the window for the recruitment of assistant coaches, physios and S&C coaches to follow. 
Applicants who held positions for the 2022 tournaments will be considered. 
The deadline for head coach and team manager applications is 10 February. Apply to [email protected] with a covering note and CV.
Role descriptions 
Tournament schedule  
7-16 July 2023: FIBA U20 Men European Championships Div B - Skopje, North Macedonia

 

28 July-6 August 2023: FIBA U20 Women European Championships Div B - Craiova, Romania

 

21-30 July 2023: FIBA U18 Men European Championships Div B - Matosinhos, Portugal

 

30 June-9 July 2023: FIBA U18 Women European Championships Div B – Sofia, Bulgaria

4-13 August 2023: FIBA U16 Men European Championships Div B - Pitesti, Romania

 

10-19 August 2023: FIBA U16 Women European Championships Div B – Podgorica, Montenegro

 
.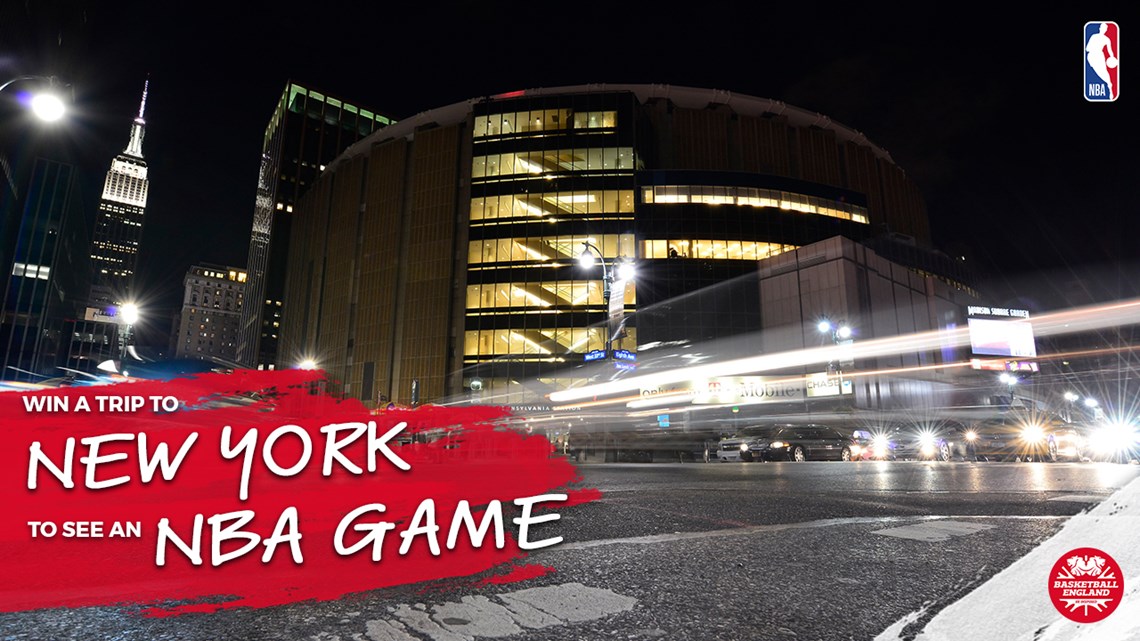 Join Basketball England for free and win a trip to New York City, courtesy of the NBA.
Whether you have a Supporter Account as a fan, follower, enthusiast or advocate, or a Full Account and have paid for a licence to play, coach or officiate in competition, you can enter our prize draw.
Basketball has the power to change lives. Our #GameTime campaign aims to raise awareness of the positive impact that basketball can have on people no matter who they are or where they are from.
.
.