Twelve NBL1 games to launch into from the weekend, including important wins for Worthing Thunder to maintain their challenge for the D1 title.
There's also a semi-final spot for Derby Trailblazers in the BBL Trophy to recap and the latest play-off picture, with wins for Bradford Dragons, Reading Rockets, Team Solent Kestrels, Nottingham Hoods and Loughborough Riders. 
Click the button below to view the standings - results and game stats at the foot of the page.
Worthing Thunder had a successful weekend, winning both of their games. The first came at the expense of Essex, who are looking increasingly out of the playoff picture in 10th with 14 points.  
Andre Arissol and Hafeez Abdul joint-top scored for the Thunder, with 16 points each and veteran Orlan Jackman added 15 of his own.  
On the Sunday, Jackman would again show why experience matters over youthful exuberance, as he scored 30, collected six rebounds and dished four assists in the Thunder's 103-81 dub over a resilient Thames Valley Cavaliers (7-10), who won their Saturday fixture against the Nottingham Hoods (9-10) 88-85. 
With four points secured the pressure is on Hemel Storm to convert the two games they have in hand and not surrender their position.  
Elsewhere this weekend 
Saturday began with Bradford Dragons (9-9) beating London Lions II (4-13) 86-81, but both teams would go onto lose their second fixtures on Sunday, with the Dragons falling to Loughborough Riders (8-10) 98-74 and the Lions II to Nottingham Hoods 99-88.  
There was a weekend of mixed fortunes for Reading Rockets (9-8) and Team Newcastle University (8-9), the Rockets beat Newcastle 91-85, but then lost to south coasters Team Solent Kestrels (9-8) 81-77, meanwhile the Geordies bounced back from their L and smashed Manchester Magic (4-14) 106-47.  
The Kestrels also edged Lougborough Riders 94-95 to pick up all four points available to them.  
That means, Kestrels, Hoods, Rockets and Dragons are in fourth, fifth, sixth and seventh respectively, each on 18 points and the Riders take the 8th playoff spot on 16 points, with Newcastle just outside the bracket on the same points and with a game in hand.  
Not worried that they would have to save themselves for the BBL Trophy, Derby also bagged another two points to bolster their third place position in the league, winning against Westminster Warriors 100-79, who are 2-15 and staring relegation in the face.  
Only one game for Hemel Storm, a smooth-running 116-60 win over second from bottom Manchester Magic.  
Storm have 32 points in the league and two games in hand – next up are Thames Valley and Derby.   
The Derby Trailblazers are BBL Trophy semi-finalists.  
Underdogs and the last remaining NBL team in the competition – which is a mix of the 10 BBL teams and six invited non-BBL teams – the Blazers handed the Plymouth City Patriots a 99-89 defeat.  
Leading for most the game, the Blazers started a run in the third quarter that opened a 15-point gap and with their shooters hot – 48% from the floor, including 8/16 three pointers – a monumental spot in the semi-finals was theirs.  
American forward Malcolm Smith had a standout performance of 36 points and five rebounds, and his teammates Ryan Bruggeman and Jonas Dieterich added 22 and 15 of their own. Bruggeman delivered excellent service raking up nine assists.  
They face Caledonia Gladiators next.    
This weekend's results:
Saturday 11 February
London Lions II 81-86 Bradford Dragons - LIVE STATS
Reading Rockets 91-85 Team Newcastle University - LIVE STATS/LIVE STREAM
Westminster Warriors 79-100 Derby Trailblazers - LIVE STATS/LIVE STREAM
Loughborough Riders 94-95 Team Solent Kestrels - LIVE STATS/LIVE STREAM
Essex Rebels 65-90 Worthing Thunder - LIVE STATS
Thames Valley Cavaliers 88-85 Nottingham Hoods - LIVE STATS
Manchester Magic 60-116 Hemel Storm - LIVE STATS
Sunday 12 February
Team Newcastle University 106-47 Manchester Magic - LIVE STATS
Team Solent Kestrels 81-77 Reading Rockets - LIVE STATS/LIVE STREAM
Nottingham Hoods 99-88 London Lions II - LIVE STATS
Worthing Thunder 103-81 Thames Valley Cavaliers - LIVE STATS/LIVE STREAM
Loughborough Riders 98-74 Bradford Dragons - LIVE STATS/LIVE STREAM
BBL Trophy
Plymouth City Patriots 89-99 Derby Trailblazers - LIVE STATS
Main image credit - Luke Simcock
.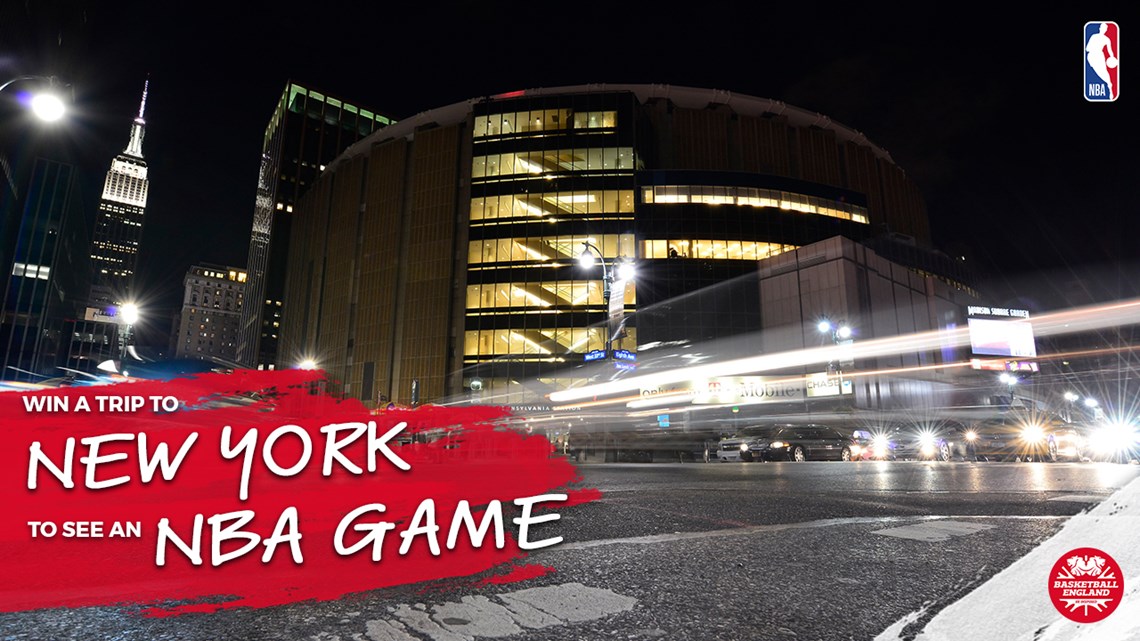 Join Basketball England for free and win a trip to New York City, courtesy of the NBA.
Whether you have a Supporter Account as a fan, follower, enthusiast or advocate, or a Full Account and have paid for a licence to play, coach or officiate in competition, you can enter our prize draw.
Basketball has the power to change lives. Our #GameTime campaign aims to raise awareness of the positive impact that basketball can have on people no matter who they are or where they are from.
.
.