The battle at the summit of WNBL1 is heating up as seven more contests kept the pot boiling at the weekend.
Leaders Solent secured another win to consolidate their position but National Cup winners Thames Valley remain very much in the mix in second with another victory and two games in hand on the Kestrels.
Reading Rockets bounced back from defeat to TVC last weekend to grab a pair of wins in a home double-header weekend - they are looking good in fifth. And there were wins for Loughborough Riders, Anglia Ruskin and third-placed CoLA too.
Click the button below to view the standings - results and game stats at the foot of the page.
The Rockets finished the weekend on a high with a solid team win over the Lions to cement their place in the playoff positions of D1W.
Coach Portero Luque used all of his 12 players, with guard Saioa San Francisco the scoring standout with 20 points, as Reading lead from the off and used an 18-7 third quarter to break the Lions' resistance.
Kristina Karpova did solid all round work with 10 points, eight boards and five assists, while Tyra Phelan had 11 and four rebounds. Grace Strickland grafted for 19 points and seven rebounds in just shy of 40 minutes of court-time for the Lions.
Rockets' win came on the back of their 68-54 Saturday success against bottom team Cardiff Met Archers II (1-15).
Lindsey Cleary and Jade Blackburn hit 17 apiece, the former's coming with a game-high 13 rebounds and the later's taking just over 13 minutes. Cami Barone top-scored for Cardiff with a game-high 19.
Elsewhere this weekend
Loughborough (7-9) saw off Ipswich (7-8) 67-63 in a close mid-table tussle. Young GB guard Liv Forster led the Ipswich effort with 23 points and eight rebounds but the visiting Riders left East Anglia with the W thanks to 18 points from Alia El Shabrawy and a strong opening quarter.
Thames Valley (11-2) kept hot on leaders Solent's heels with an 84-64 win over near rivals CoLA Southwark Pride (11-5).
The Cup winners' victory keeps keeps them in second, ahead of the third-placed Londoners. Katherine Goldsby (21 points) and Ezekiela Lisk (18, 11rbs) were the Cavs' prime movers. Ebere Egbirika and Emily O'connell had 13 apiece for CoLA.
Anglia Ruskin (10-4) are in fourth after edging 10th-placed Worcester Wolves (4-13) 66-59 with Nadege Talva (30pts, 8rbs) dominating for ARU. Diedre Edwards was Wolves' standout with 20.
Sunday saw Cardiff suffer another loss, this time 87-75 at the hands of Solent (13-2), though the league leaders needed overtime to get the job done. Issy Bunyan went for a huge 33/11 in a losing effort as Faye Endean matched it (33/11) for Solent and Anna Nevison (20) and Megan Dorney (17/6) helped steered them home on the road.
CoLA ended the weekend on a higher note, grabbing comprehensive 75-44 home win over Bristol Academy Flyers (2-12). Emily O'connell was again among the points with a game-high 19. Emma Bailey had 18 for the well-beaten Flyers.
This weekend's results:
Saturday 11 February
Reading Rockets 68-54 Cardiff Met Archers II - LIVE STATS
Ipswich 63-67 Loughborough Riders - LIVE STATS
Thames Valley Cavaliers 84-64 CoLA Southwark Pride - LIVE STATS
Anglia Ruskin University 66-59 Worcester Wolves - LIVE STATS
Sunday 12 February
Cardiff Met Archers II 75-87 Team Solent Kestrels - LIVE STATS
CoLA Southwark Pride 75-44 Bristol Academy Flyers - LIVE STATS
Reading Rockets 72-61 London Lions II - LIVE STATS
.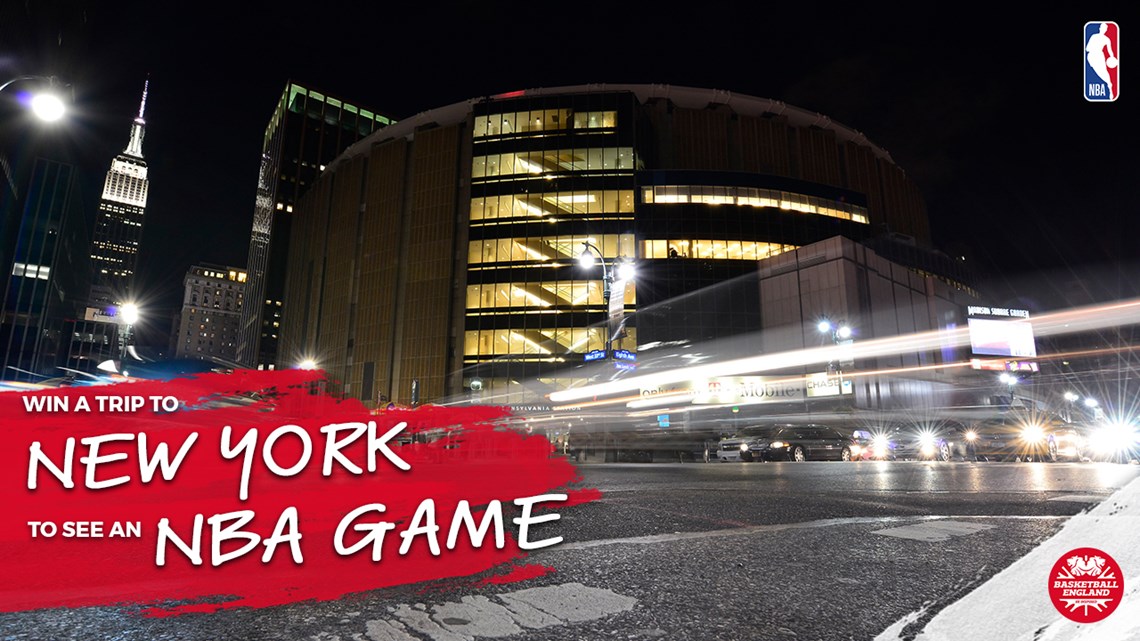 Join Basketball England for free and win a trip to New York City, courtesy of the NBA.
Whether you have a Supporter Account as a fan, follower, enthusiast or advocate, or a Full Account and have paid for a licence to play, coach or officiate in competition, you can enter our prize draw.
Basketball has the power to change lives. Our #GameTime campaign aims to raise awareness of the positive impact that basketball can have on people no matter who they are or where they are from.
.
.