With the NBL National Cup taking up Sunday, that still left room for four D1M games on Saturday.
With all eyes on Hemel as they claimed their first National Cup triumph since 2017/18, there were league wins for Solent, Newcastle, Reading and Worthing, with Thunder going top of the D1 standings.
There's a recap of all the weekend's action below and each result is also clickable to view the live stats. 
Worthing took their place at the top of the D1M standings as they beat Loughborough 93-84.
With no league game for Hemel as they topped Derby in Manchester, it meant Thunder could move two points clear at the summit and did just that thanks to 22 points from Hafeez Abdul.
There were also eye-catching performances from Orlan Jackman (21pts, 7reb) and David Moya (13pts, 8reb, 8ast, 7stl) as he flirted with a rare quad-double, but Thunder still had to hold their nerve to fend off a later Riders' charge.
Down by 20 at 72-52 when the fourth quarter began, the visitors managed to get their deficit as low as seven points with 2:31 to play, but that was as close as Loughborough would get before Worthing put the tie to bed.
Elijah Bailey (23pts, 6reb, 3ast) had another strong outing for the Riders, with Justin Hedley (16pts, 6reb, 5ast) also playing well, but it wouldn't be enough as the Riders slip back to .500 on the season.
Elsewhere this weekend
That left three other games on the weekend, starting with Team Solent Kestrels (6-7) continuing their hot form by beating Westminster Warriors (2-11) 72-58.
Leading from tip to buzzer, the reigning D1 champs enjoyed 25 points from Justin Bessard and a sizable double-double from Kai Walker (14pts, 18reb) to hand the Warriors their eleventh defeat of the season.
Team Newcastle University (6-7) picked up a timely W as they saw off Bradford Dragons (5-8) 85-79.
After back-to-back road losses last weekend, the North East side rode 34 points from Jordan May to maintain a spot in the playoff places, with 20 points from Jordan Whelan leading the way for the Dragons.
Jermiah Jenkins's recent uptick in form for the Reading Rockets' (7-6) helped fend off Nottingham Hoods (7-7), with the American's 26 points helping the visitors pull off a 93-74 win.
Jenkins enjoyed good support from Jordan Jackson (18pts, 4reb) and Troy Cracknell (16pts, 11reb), with the Rockets closing the game on a 21-4 run that broke open what had been a close game up to that point.
Hoods were led by 24 points and eight boards from Joshua Guddemi.
This weekend's fixtures:
Saturday 21 January
6pm - Team Solent Kestrels 72-58 Westminster Warriors - LIVE STATS/LIVE STREAM
6:15pm - Bradford Dragons 79-85 Team Newcastle University - LIVE STATS
6:30pm - Nottingham Hoods 74-93 Reading Rockets - LIVE STATS
7:30pm - Worthing Thunder 93-84 Loughborough Riders - LIVE STATS
.
.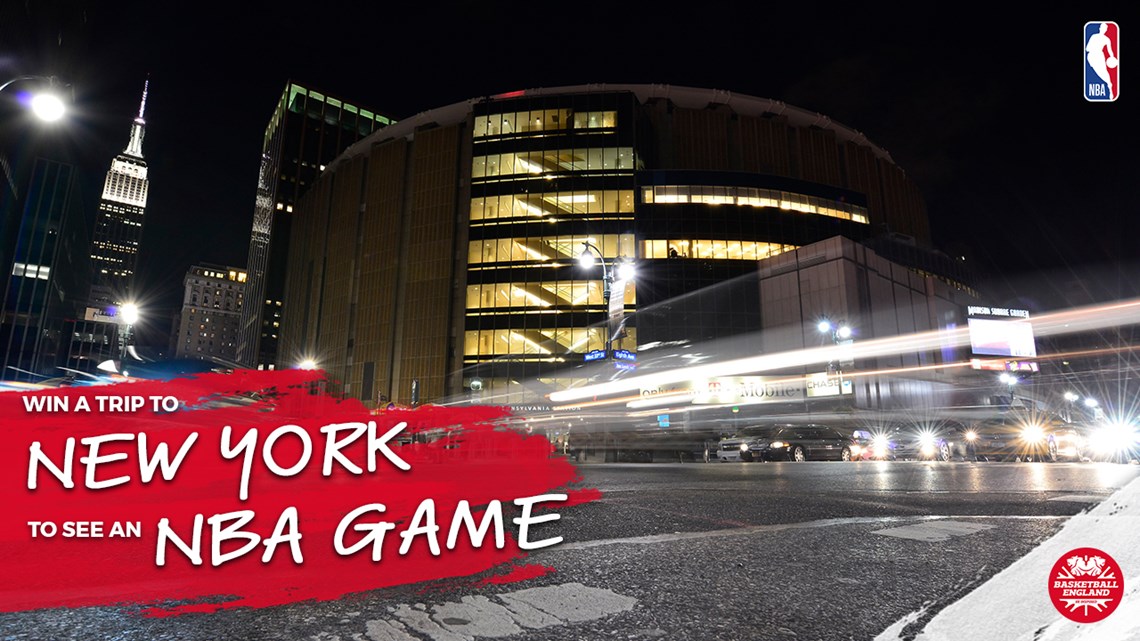 Join Basketball England for free and win a trip to New York City, courtesy of the NBA.
Whether you have a Supporter Account as a fan, follower, enthusiast or advocate, or a Full Account and have paid for a licence to play, coach or officiate in competition, you can enter our prize draw.
Basketball has the power to change lives. Our #GameTime campaign aims to raise awareness of the positive impact that basketball can have on people no matter who they are or where they are from.
.
.
Main image credit - Luke Simcock