Buceta's side qualified for the competition as one of the best second-placed sides in the qualification phase after two emphatic victories against Estonia and Portugal in February with Coach Buceta saying: "It is a privilege to be one of the best 16 teams of Europe and play at EuroBasket. At this point all teams are strong and I hope we will be able to achieve the high level we need to go far in the competition. 
"We have a great opportunity to show how good we can be if everyone is on the same page and rows in the same direction. Positive glasses!" 
GB have prepared with a camp in Manchester and visits to the Czech Republic and France for warm-up games and Fagbenle is ready to go. 
"It's a completely new team but we have the same coach and we will bring the same passion and fire," said the 2017 WNBA champion. "It's going to be a fight and that is what we know to do well. We have a lot of talent on this team, a lot of young inexperienced talent and also some experienced talent. The challenge is to mesh the two together. We just need to find a way.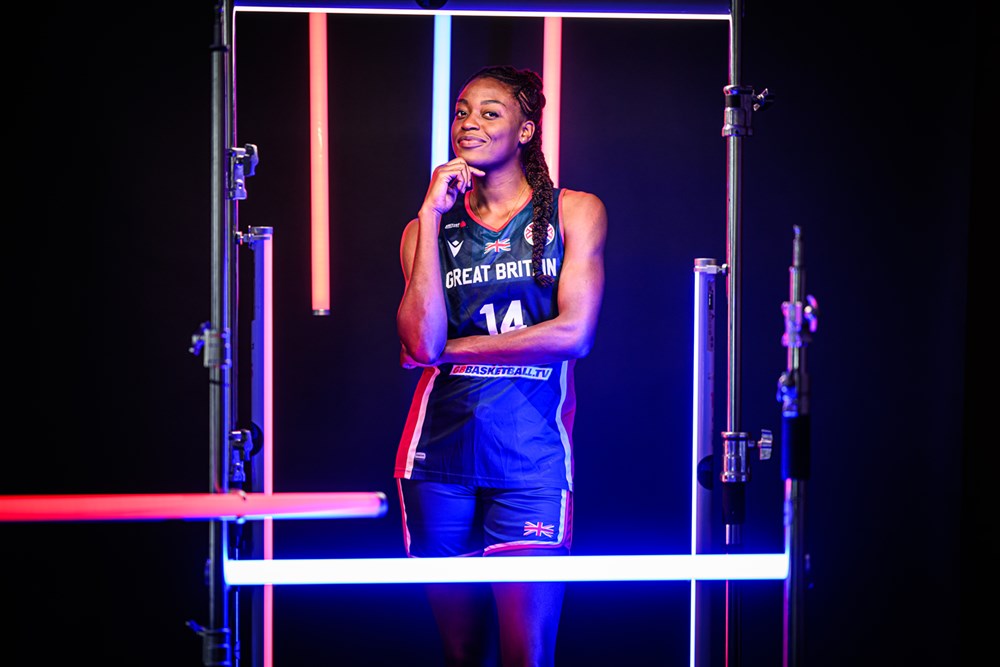 "It's a great honour and responsibility to be named captain and to wear this title. I've been with the national team for a very long time so this feels like it was meant to be, to be honest.  
"It wasn't really announced to me but just kind of mentioned in passing in conversation [with Coach Chema] that I was going to be the new captain, and it was like okay, cool, it's my turn. 
"I've had quite a journey and I'm just very glad I made it this far and that Coach Chema deems me worthy of this honour."  
Savannah Wilkinson, who, like Fagbenle, has signed for London Lions in the WBBL for next season, is one of the most exciting young talents in the British game and the 24-year-old is on the plane to her first-ever EuroBasket. 
The Londoner is as excited to be a part of the team as she is to see the group realise their potential on the biggest stage in Slovenia this week. 
She said: "I don't know how many times I've seen it or heard it being said that this is such a talented group or that there's so much quality on this team, but there really is and as soon as we come together, it's going to be explosive and I'm really excited to bring that to EuroBasket.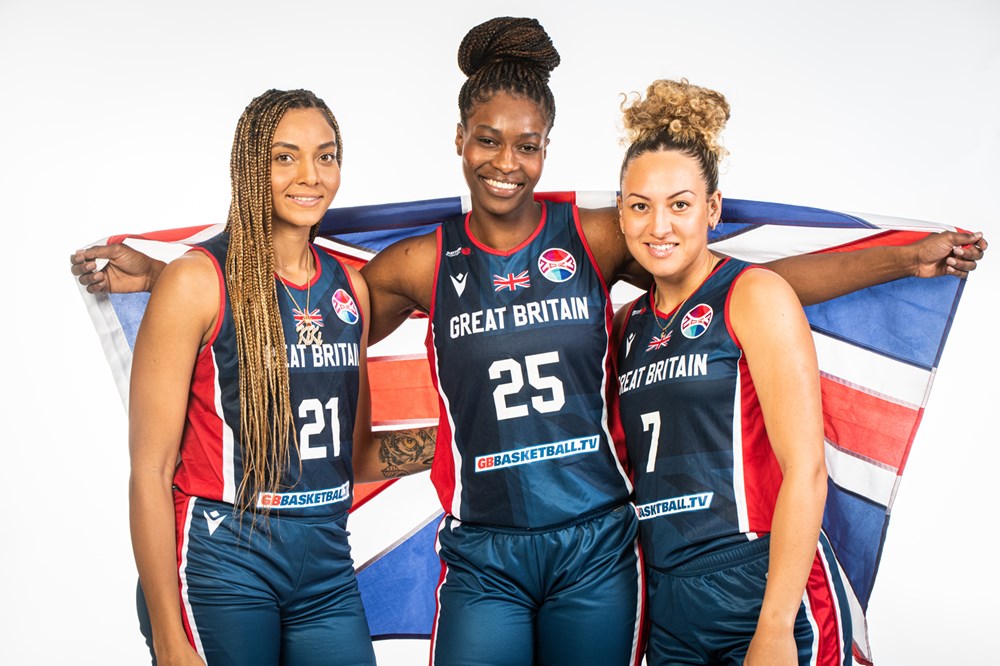 "We're here to show what we can do and that we can compete with the best teams in the world. We're not going to Slovenia for anything other than to win, and we've all come with the right mindset to take on the challenge. 
"Camp has gone really fast – people don't realise how quickly it goes, with how many practices and meetings and film sessions we have. There has been a lot adapting and getting used to each other, but it has been so much fun." 
A quartet of talent with WNBA experience is included in the roster - Fagbenle, Kristine Anigwe, Kiki Herbert-Harrigan and Sydney Wallace and all bar the captain will be taking part in their first EuroBasket competition. 
Wallace added: "I'm here to give everything I can to the team and do the extra things, communicating, helping to lead and bringing what I have learned to the table. I want to win, I expect us to win, we've made some good steps so far and we'll keep going from there. 
"Not everybody gets the chance to play for a national team or even have a shot at qualifying for an Olympics, so we've got to embrace that opportunity, have fun, compete and try to win because we're capable of doing that and being successful. 
"Chema is a great coach with a great personality. You can tell he really cares about the individual needs of his players and how to get the best out of them. Practice has been great, I love the structure of them, and we've seen a lot of high-quality performances in the sessions." 
Schedule 
15 June, 5pm: GB v Slovenia LIVE STATS
16 June, 2pm: GB v France LIVE STATS
18 June, 11.15am: GB v Germany LIVE STATS
Watch live
Games can be seen live on GB Basketball TV in partnership with Joymo. 
.