For Irekpitan Ozzy-Momodu, the learning doesn't stop. No matter the setting.
The former WEABL standout with City of London Academy (CoLA) earned her first senior Great Britain call, getting the nod to join coach Chema Buceta's training camp squad ahead of the upcoming Women's EuroBasket campaign. 
For the talented 24-year-old, it marks another step on a basketball journey that continues to go from strength to strength. 
After working her way up through the Jnr. NBL, into Academy basketball in the WEABL alongside WNBL1 with further stops in America's NCAA D1 - first at Robert Morris then Eastern Michigan - the London-born forward is now learning all she can from the likes of Temi Fagbenle, Kristine Anigwe, Shequila Joseph and more. 
"I'm just being a sponge. That's really my intention," said Ire, who was part of the team that travelled to Prague for two warm-up friendlies against the Czech Republic last week.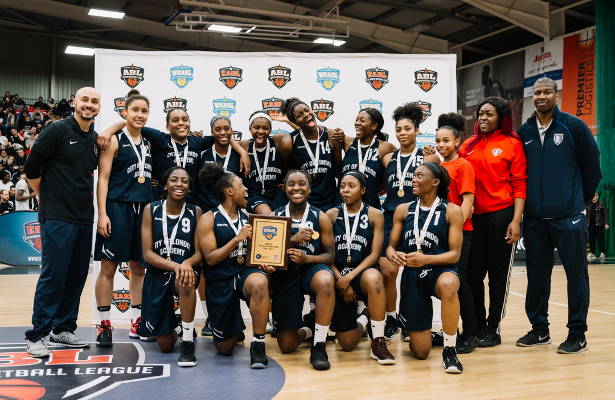 "I'm going to compete every day, going to go hard, keep being smart. This is my first year and the fact that I'm here, it's a blessing. So I'm happy, but I'm not satisfied yet.  
"Because this is not the end, you know? I want to help contribute, like I have been over the years to other GB teams. So I want to keep doing that." 
Ozzy-Momodu was a fixture at both U16 and U20 level for GB, averaging 10.6PPG and 12.1RPG, plus a team-high 17.0 efficiency, for the elder age category at the European Championships in 2018. 
Her latest call is a step up, the former WEABL MVP readily acknowledges. But feels like she has the right people around her to help her make the grade. 
"With the calibre of player we have, Temi [Fagbenle] Shequila [Joseph] and others you know, there's a lot of professional players who have played pro for some time already, whereas I haven't. So I'm learning a lot.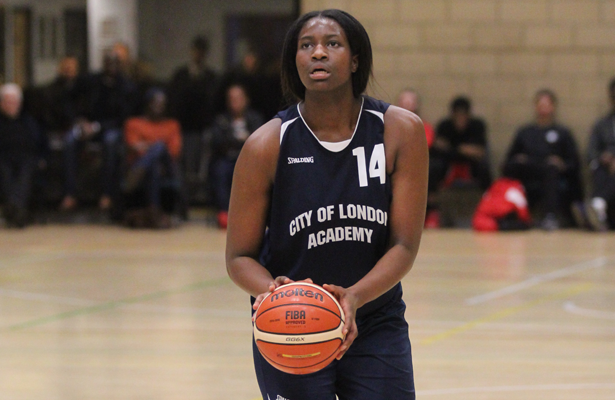 "I'm learning how I want to be, and how to bring out my confidence in the best way so I can perform. It's like trying to find, not a new identity, but where I fit in and how I can contribute.  
"I'm also really open to learning from the coaches. We have a really good staff, including Stef Collins, which is pretty cool. She's coached me before, so it's nice to see her again. So I'm learning a lot, just picking everyone's brain." 
Good coaching is something that has certainly weaved a path throughout Ozzy-Momodu's career to this point. She was guided by six-time WEABL Coach of the Year Jackson Gibbons throughout her junior years, with Gibbons still holding the reigns at CoLA alongside some recent work with the Senior Men's GB set up. 
One of his COTY awards came in 2015/16, when Ire was a WEABL First Team selection, with another in 2016/17 when the 6'2" forward once again made the South's Team of the Year to go with a finals MVP nod as CoLA beat Charnwood 40-31 and Ozzy-Momodu collected eight points, 12 boards and a pair of blocks. 
Despite leaving Lynton Road back in 2018, Ozzy-Momodu has nothing but fondness for her time at CoLA and everything she learned whilst she was there, adding: "Work ethic was a big thing, hard work, and it really paid off.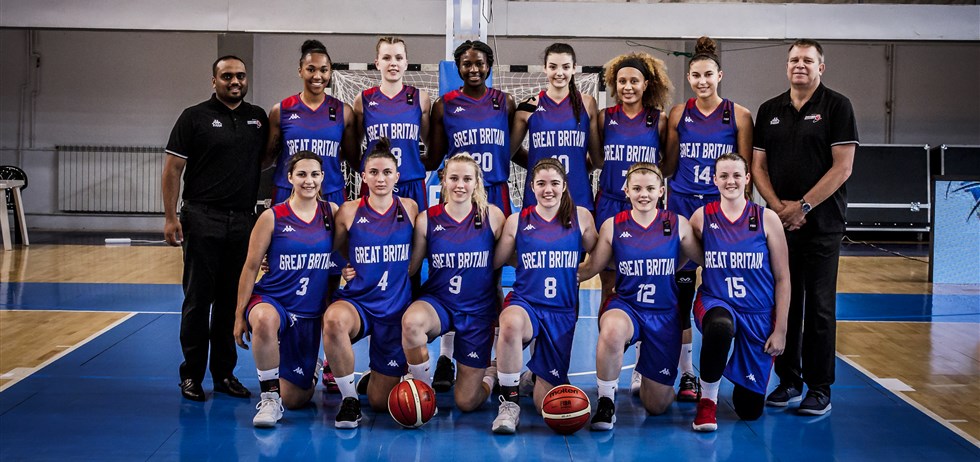 "I remember the first time, when I first started playing basketball for real, and I was doing extra workouts and seeing the results. I was like, 'okay, I can do this!'  
"Just extra work. That's fine with me. If I'm outworking everyone, I can feel good, and that hard work pays off. Doing what you're doing to the best of your ability. And make as little to no excuses as possible." 
It's not just on the court where Ozzy-Momodu grew and developed, and with the help of those around her, she picked up skills that would serve her well no matter where she went after her time with CoLA was at an end. 
"I learned a lot of simple stuff as well, life skills, simple stuff. Like being on time, trying to be organised, being on time," recalls Ozzy-Momodu. 
"Something Coach Jackson does emphasise is being a good role model. When we come back from America, and we go to CoLA to work out or just to see him, we'll help out with anything that's going on or anything he needs us to do. 
"The kids that are still there, they really do love us, and they do watch us and support us. So why not? We want CoLA to stay on the map, because we helped to put it on the map. So why not keep it there by helping the younger ones." 
Ozzy-Momodu's short time with GB has also seen her develop an appreciation for Coach Buceta, the well-respected and highly successful leader of the women's side. Unsurprisingly, her first reaction to the Spaniard mirrors those of plenty who have met him. 
"I love him!" laughs Ire. "This is my first experience with Chema. I really, really liked him a lot. He's very honest, to the point, and he's such a positive guy. But he's very real at the same time. I appreciate that, and yeah, I really like his style." 
Regardless of where this current exposure to the GB set up leads for Ozzy-Momodu, it's a noteworthy stop on what has already been an impressive journey. From junior basketball, to WEABL standout, to collegiate success overseas and now international recognition, there's no doubt still plenty of story left to be told. 
"This has been the best experience for learning and developing, and picking what's next for me," she added. "I'm a firm believer that if a situation isn't great, it's harder to enjoy the sport, you know? So I want to make sure I find the right place where I can, develop, grow and excel all at the same time." 

Join Basketball England for free. Whether you have a Supporter Account as a fan, follower, enthusiast or advocate, or a Full Account and have paid for a licence to play, coach or officiate in competition, you can be part of the basketball family.
Basketball has the power to change lives. Our #GameTime campaign aims to raise awareness of the positive impact that basketball can have on people no matter who they are or where they are from.
.