A highly popular basketball court in Worthing received an eye-catching makeover courtesy of Basketball England's #ProjectSwish campaign.
The incredible transformation of the West Park basketball court, which cost more than £10,000, funded by Worthing Borough Council and Sport England, features full-size markings for the 5x5 format and the 3x3 game.
The court was officially opened on Saturday, 22 July by The Friends of West Park, Worthing Thunder head coach Zaire Taylor and John Hobbs, who founded the renovation project taking 13 months to complete.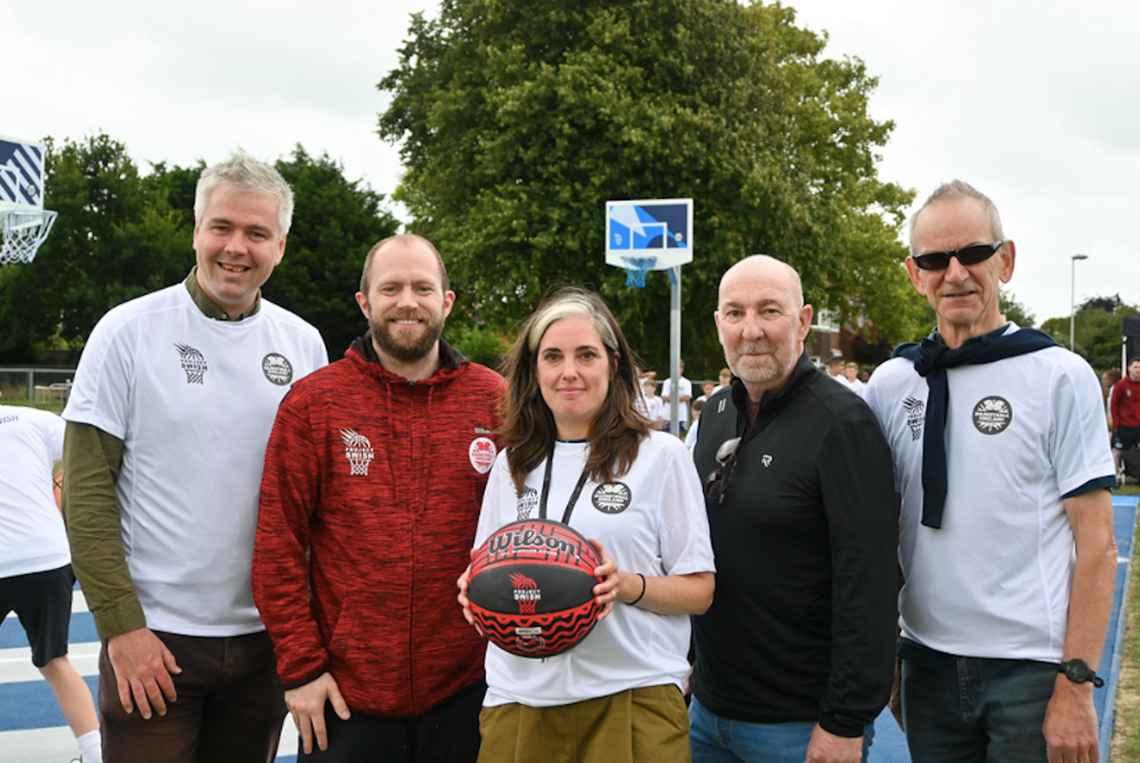 Hobbs said:
"I'm so happy that we now have a fantastic basketball court that can hopefully inspire the next generation of basketball players in Worthing.
"I remember spending countless hours playing on these courts as a teenager and they were some of the most memorable times of my life, so hopefully now, kids can create their own memories whilst playing basketball."
More than 40 people attended the launch, organised by Hobbs and Basketball England.
Taylor held a coaching session, and #ProjectSwish goodie bags were given out to all who participated.
Taylor said:
"I'm thrilled and excited to be part of the opening of one of Worthing's most popular basketball courts and one that I have been on many times before.
"It's great to see so many kids taking advantage of this space and play a wonderful sport, which is what we at Worthing Thunder get so much enjoyment out of: encouraging kids to play the sport of basketball."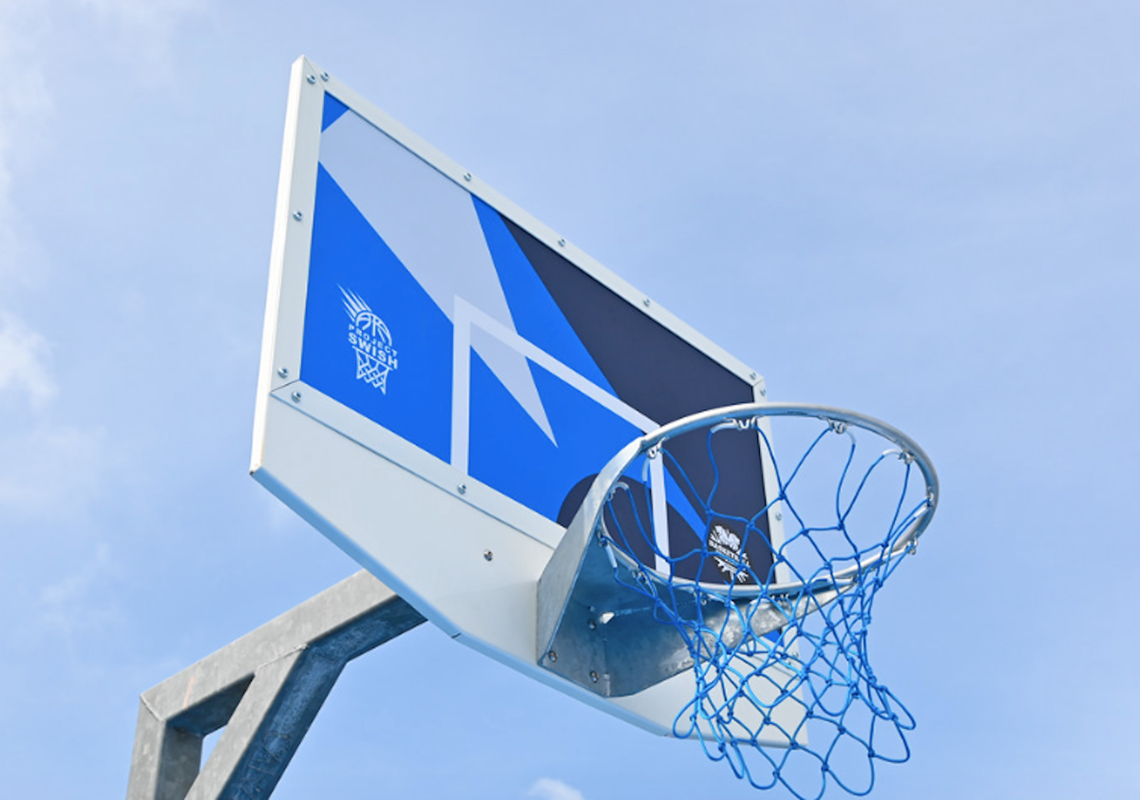 A highly successful initiative, #ProjectSwish has a goal to put thousands of basketball nets on outdoor hoops across the country and improve courts that are in a state of disrepair.
Peter Griffiths, Head of Participation with Basketball England, said:
"It has been great to bring everyone together through our #ProjectSwish campaign to upgrade this facility and provide something beautiful, accessible and sustainable for the local basketball family to get the most out of.
"We hope it brings even greater opportunity and encouragement for people to play the game outdoors and to really embrace and cherish it as a community asset."
Designed by Gareth Roberts of Project in the Paint, based in Essex, the court pays tribute to National Basketball League side Worthing Thunder, who play their home games next to West Park at Worthing Leisure Centre.
The court incorporates abstracted thunderstorm weather elements, as well as references to the coastal location of Worthing, all incorporating the Thunder's official team colours.
Roberts said:
"To create a basketball court is one thing, but to see the creation in real life with the Thunder colours is great, and the court looks so vibrant and inviting.
"I hope the people of Worthing enjoy the court."
Along with the transformation of West Park, exciting plans have begun to renovate the basketball courts at Homefield Park and Lyons Farm.
Councillor Vicki Wells, Member for Environment for Worthing Borough Council, said: 
"I'm absolutely delighted that over 40 people have come and joined in to unveil and open this incredible basketball court in Worthing.
"Sport is key to good well-being, good mental health and basketball is such a thrilling and exciting sport to take up and enjoy.
"I'm thrilled as well that this court is the benchmark for two other basketball courts lined up in Worthing that need transforming and it's crucial for our community that those courts get done too."
Main image - Gary Robinson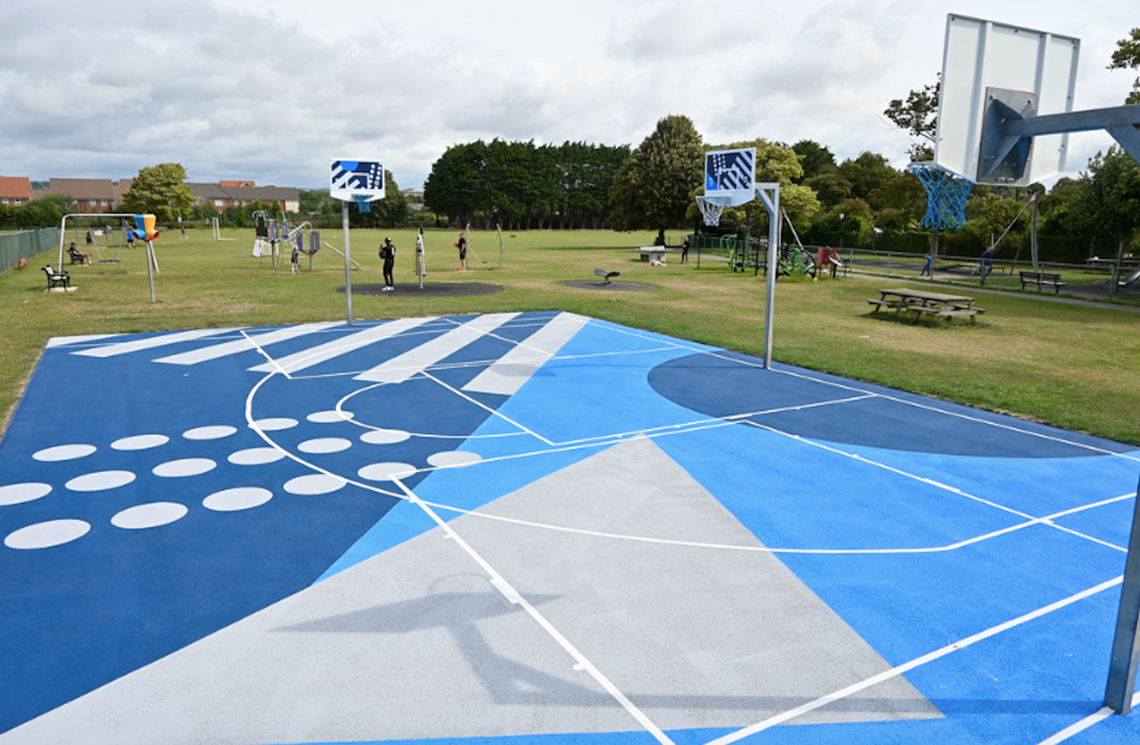 .
.

Join Basketball England for free. Whether you have a Supporter Account as a fan, follower, enthusiast or advocate, or a Full Account and have paid for a licence to play, coach or officiate in competition, you can be part of the basketball family.
Basketball has the power to change lives. Our #GameTime campaign aims to raise awareness of the positive impact that basketball can have on people no matter who they are or where they are from.
.