Olivia Forster is embracing her role as a Great Britain U18 squad leader.
Alongside last year's U18 standout Leia Edwards, Forster has been vice-captain at the European Youth Championships (B Division), and through her leadership, she is helping to steer the team in a positive manner.
And Forster's GB stats reflect the competitive fire that Ipswich fans have become accustomed to seeing, averaging a team-high 13.8 points on 35.7% shooting after five games.
"Representing my country is an honour, so every time I am selected, I am grateful and always focused on the group and what I can bring to help the team," she said.
"Coach has put me in the position of vice-captain. It is very important that we all come together, which we have. Me and Leia have focused on positivity and with an attitude to win."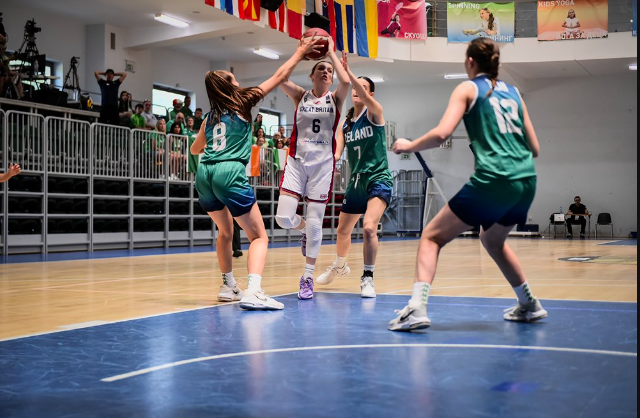 A mentality has been instilled in Forster and her team from watching the GB senior women compete at the recent FIBA Women's EuroBasket.
After picking up an opening day win over co-hosts Slovenia, the senior women battled against elite competition in France, Germany and Serbia but lost out narrowly to finish the tournament in tenth place.
Watching them inspired the U18 squad, and despite the three losses so far in Sofia, the results don't tell the whole story.
"This year's women's group have inspired and shown us as under-18s that Great Britain is a force to be reckoned with, proven in that first win. Making a statement regardless of the outcome," Forster said.
After battling hard but ultimately falling 55-48 in their Group B opener against Bosnia and Herzegovina, they were left heartbroken with 58-55 and 57-55 losses to Ireland and Norway, respectively, meaning that GB dropped into the 9-18 classification games.
Karen Burton's side have since picked up wins against Denmark (58-51) and North Macedonia (64-62), with a battle against Netherlands now on the cards to start the weekend.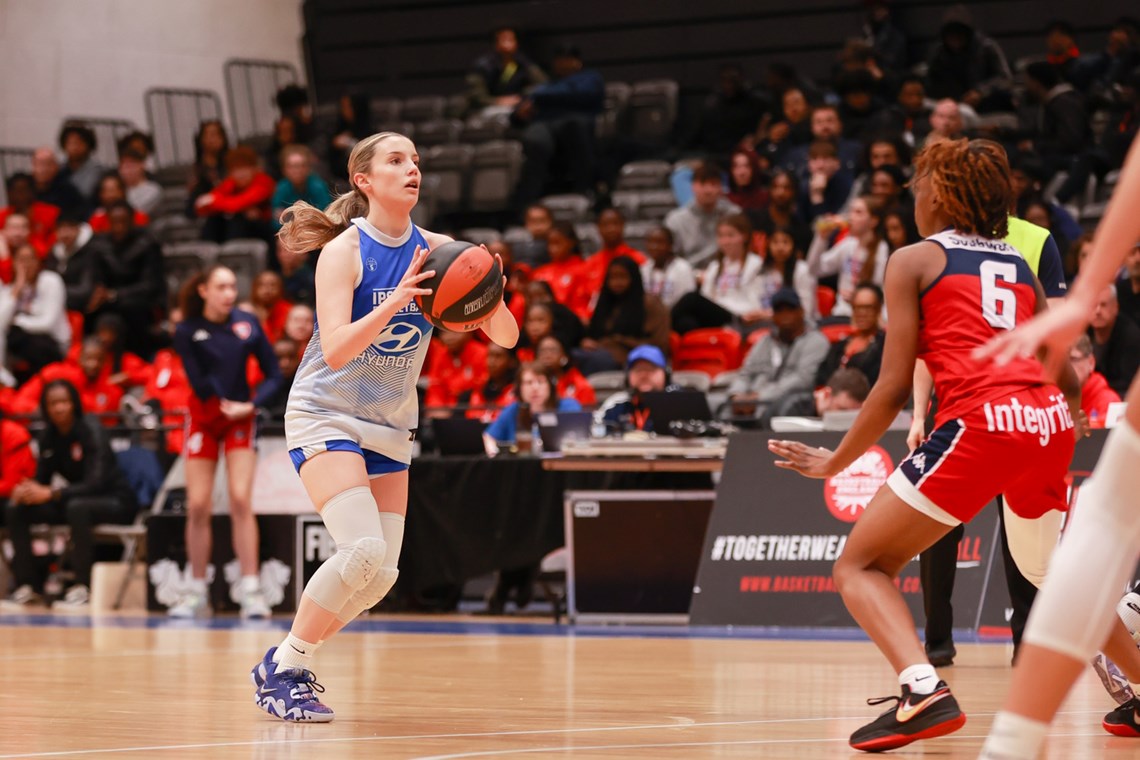 A close family bond and Ipswich
Returning to the national team fold is the latest chapter in a whirlwind three months for Forster since turning 18 on 30 April.
On her birthday, she gave herself the perfect present by dropping 30 points, nine steals, four rebounds and three assists to help Ipswich win the U18 Playoff title with a thrilling 75-72 win over the City of London Academy and land the MVP crown in the process.
Her WNBL1 season might have ended prematurely with a loss in the playoff quarter-finals to eventual winners Team Solent Kestrels, but she impressed all season long by finishing second in the league in scoring (20.0ppg) along with 3.6 assists and 2.8 steals a game.
Forster was also selected to play in the post-season Rebound All-Star event and Hoopsfix All-Star Classic.
Dubbed the club's 'nuclear weapon' by coach Nick Drane, Forster's success and drive on the court derives from her parents, Sam and Jim.
Both regulars at her games, Oldham-born Forster is driven by the support and guidance of her parents and is always keen to make them proud.
"My life has always revolved around sport, and the support and belief my parents have given me is why I have been given opportunities to play for my country," Forster says.
"My family mean everything to me; every time they watch me play, I just want to make them proud because of the sacrifices and hard work they have done for me."
This season, the Forster clan have travelled from their home in Oldham to venues in Bristol, Southampton and London to cheer on Liv, who has played and represented Great Britain and England in eight different countries in just a short time.
"It all started when she was six as her older brother was already playing, and she took to basketball like a duck to water," Liv's father, Jim, a rugby union coach, said.
"She grew to love the game when she was at Manchester Mystics and now Ipswich, where she lives and breathes it. The sport has not only given her honours but friends for life.
"As a family, we couldn't be any prouder."  
To catch all of GB's games in the U18 Women's European Championships, Division B, subscribe to GBBasketball.TV.
Words by John Hobbs.
.

Join Basketball England for free. Whether you have a Supporter Account as a fan, follower, enthusiast or advocate, or a Full Account and have paid for a licence to play, coach or officiate in competition, you can be part of the basketball family.
Basketball has the power to change lives. Our #GameTime campaign aims to raise awareness of the positive impact that basketball can have on people no matter who they are or where they are from.
.